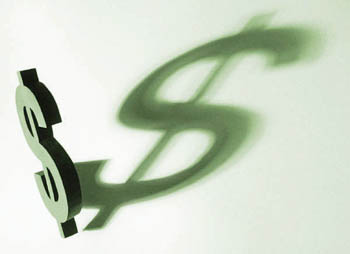 Rev

Car Share

This borderline obsessive behavior came about because I've been thinking about car-ownership costs

By Novella Carpenter

EVER CALCULATE your day? Like, today I woke up in an apartment that costs me $18 a night, turned on the stove and squandered 5 cents worth of gas, ate two pieces of bacon that cost 40 cents each and turned on the computer that costs .01 cents per hour to run. This borderline obsessive behavior came about because I've been thinking about car-ownership costs.

Just like every other reporter, I've been looking for a new way to tell the expensive-gas story; then I remembered about car sharing. It's a national trend; it saves gas and public space; and it makes you realize how expensive your car is. Let's break it down. First, there's insurance—$500 per year for me, which is about $1.50 per day—then fuel, about $3 worth to get where I'm going; throw in a dollar's worth of quarters for the meter, and I've already spend $5 in a day, which is a lot for me.

Plus, compared to most people, I'm a total scrounger. Average folk pay $1,000 per year for insurance, use $10 worth of gas, pay for parking garages ($10) and make car payments to ride in a presentable vehicle and impress people ($10), which totals to almost $45 per day, almost half of which you spend even if you don't actually drive the vehicle. Oh! And I didn't include parking you may have to pay at home, car-wash expenditures or maintenance and repairs.

As of this month, there are 14 different car-share firms with a combined membership of 62,000 people. From for-profit businesses like Seattle's Flexcar to Zipcar in Massachusetts to Roaring Fork Vehicles in Colorado to nonprofits like San Francisco City CarShare and PhillyCar in Philadelphia, these programs serve as models for the rest of the nation. They are better than rental cars in that the cars involved are sprinkled throughout urban areas, are reserved by phone or the Internet, are charged for by the hour and—sweet milk and honey—come with gas included. What with fuel prices as high as they are, this is a major bonus.

Zipcar has the market on fun; it has gone as far as naming its cars: Jetta Jed, Matrix Morris, Ella Escape; and its website provides recommendations for such things as apple-picking adventures or best routes to see fall color. The company charges $9 per hour or $70 per day to use the car, which includes insurance, parking and gas.

Flexcar, Zipcar's archrival is more serious in tone but has bragging rights that it was the first car-share program in the United States. The nonprofit S.F. City CarShare (CCS) has a lengthy list of goals for its business: first and foremost, the reduction of private car ownership. It seems to be working. Patrick Barber used to own a car but now uses CCS about once a month for errands he can't perform on a bicycle—big grocery trips, hauling pet feed or airport pickups. He pays $4 a hour and 44 cents per mile, in addition to a $11 monthly fee. Each time he's used the service, it ranged in cost from $40 to $100.

"People always balk at the costs," Barber explained, "even though they willingly spend hundreds, sometimes thousands per month to own a car. I don't get it. But to be honest, I just don't like cars. They are ungainly, large and expensive to keep and maintain and they smell bad! I don't like auto companies, gasoline companies or oil refineries, either, so it's nice to not have to support them as much as I did as a car owner."

Obviously, car sharing wouldn't work for someone who, say, drives 40 miles to work, uses the car during the day or takes long car trips. Barber pointed out that using CarShare makes him plan his trips out better, thus making them more efficient. "I often wish that I'd had the opportunity to use CarShare earlier on in life; I think of all the lousy cars I owned because I couldn't afford anything better, and how now I can use a brand-new, clean, efficient, well-maintained car whenever I want, for a lot less than I ever spent on the upkeep of my gas-guzzling junker."
---
Send a letter to the editor about this story to letters@metronews.com.
---
[ Silicon Valley | Metroactive Home | Archives ]