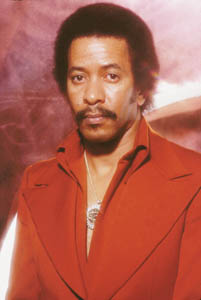 When the Levee Breaks: At this writing, legendary producer Allen Toussaint was still missing.

Sorrow Floats

If there's any city that can bounce back from disaster, it's New Orleans

By Todd Inoue

WATCHING New Orleans descend into a morass of death, muck, sewage and looting last week was like witnessing a relative get carjacked, beaten, abandoned and picked apart by vultures. Hurricane Katrina beat the Gulf Coast like it burned its breakfast, plunging the Big Easy under an unrelenting swell that breached levees and buried communities. Thousands are dead, more are missing and rebuilding could take years. It's been called the worst American natural disaster of the past century.

It breaks my heart because I love the city, been there three times, always think about going back. Its blend of African, Native American, Spanish, French-Canadian and Caribbean cultures has given so much to our society. For funk and jazz fans, New Orleans' storied legacy is no joke. The godhead Louis Armstrong and Dixieland. The Neville and Marsalis dynasties. The feel-good sound of zydeco, funk innovators the Meters, Allen Toussaint, Eddie Bo, Irma Thomas, Dr. John, Lee Dorsey, Prof. Longhair and all the second-line and brass bands. Of course, bounce music got its start here with the Cash Money clique and DJ Jubilee.

My last trip, in 2003, I got lucky. I caught wind of a Tipitina's show starring Leo Nocentelli—guitarist of the Meters—and the Rebirth Brass Band. For $10. Please, this is too good to be true. Rebirth rocked it to the rafters, all second-line horns, call and response and disses of rival crews. Leo was great, sort of like a New Orleans answer to pre­freaked out Carlos Santana. He flipped licks on an electrified Gretsch, cussing away at the crowd. He brought keyboardist Art Neville onstage for a half-hour jammed-out version of "Cissy Strut" that was bananas. "Looka Py-Py" came next with similar neck-thrusting results.

I picked up a flier advertising a new night started by Donald Harrison (a Mardi Gras King who's worked with Guru and Digable Planets) at the Tipitina's in the French Quarter. It was called "Hip-Hop and Horns," where DJs would spin and cats would play brass. Three horn players, one of them young gun trombonist Big Sam from the Dirty Dozen Brass Band, went up and the show began. This being the South, they wouldn't throw on some mellow backbeat to bleat over. The DJ pulled some flagrant 'bow throwers, including an instrumental of "Damn" by the Youngbloodz. The players took turns soloing over the instrumental bed, even the DJ had a turn in the spotlight.

The crowd had grown, and the DJ went through an R&B, hip-hop and dancehall set with some unusual suspects. But when he threw on a set by DJ Jubilee, a local high school football coach and a party rocker legend, the place went off. Honeys took over the dance floor en masse. One of his songs, "Get Ready Ready," shouted out different dances like a square-dance caller, and the crowd only obliged. I'll never forget the regional pride on display and how I felt like an honorary citizen that night.

But that's how it is with New Orleans—guests are welcomed, fed well and treated like family. Now I watch the news, hoping that if there's one city that can clap back, it's New Orleans. It's the only town with an intimate relationship with death and survival. Its cemeteries are famously built above ground and are tourist attractions. Marie Laveau, "The Queen of Voodoo," lived, practiced and died here. It's also the home of the "jazz funeral"—an honoring of a life passed that begins somber on the way to the grave site, then morphs into a celebration on return. So to all the residents in the struggle—stay up. The world is watching. And when New Orleans is rebuilt, the celebration will be enormous and I hope to be there.
---
DJs Strictly 7, Jeff Jagged and special guests spin an evening of New Orleans funk and hip-hop on Sept. 10 at the Sofa Lounge, 372 S. First St., San Jose. All of the proceeds and a percentage of the bar goes to the American Red Cross.
---
---
Send a letter to the editor about this story to letters@metronews.com.
---
[ Silicon Valley | Metroactive Home | Archives ]