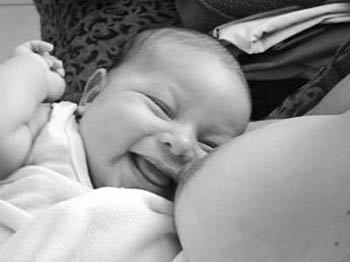 Dining In: Stanford makes changes.

The Fly

Testilying

On Aug. 27, Milpitas Vice Mayor Trish Dixon appeared before Judge Neal Cabrinha because she wanted to delete or alter what she considered a misleading ballot argument against Measure T, which would require a vote of the people to change the city's anti-hillside-development ordinance. It's a noble cause, but apparently one Dixon, who has accepted campaign contributions from developers, is willing to cut corners to pursue. One of the paragraphs Dixon wanted stricken from the ballot argument was that Dixon had voted in 1997 to allow a developer "lobbyist" to build homes in the Milpitas hillside. That lobbyist was identified in court as Jack Schenk, an employee of Shapell Industries, one of the largest home builders in the South Bay. Trying to understand whether Schenk was truly a Shapell lobbyist, Cabrinha asked Dixon if Schenk ever appeared at Milpitas government meetings on behalf of Shapell. "No," Dixon replied. "Never. He worked directly with staff, worked with members of the planning commission." A few minutes later, the judge asked again whether Schenk appeared before the planning commission or City Council on behalf of Shapell. "Not to the best of my knowledge," Dixon responded. "I have no direct knowledge or recollection of this." Dixon should have tried a bit harder. Schenk appeared in front of the planning commission twice in 1991 when Dixon was a member of that body. Maybe she can be forgiven for that lapse, since it happened 13 years ago. But Schenk also appeared four times from 1994 to 1995, each time representing Shapell Industries, according to minutes of the meetings. Dixon chaired three of those meetings, calling Schenk to the podium to speak 17 times. Dixon's testimony had a direct impact on Cabrinha's decision: He struck the paragraph from the ballot argument involving Schenk. The irony? Dixon has been leading the charge for ethics reform in Milpitas. Apparently, false testimony isn't part of the new ethics policies.

Pump It Up

Word on the street was that major changes were in store for the Lactation Center at the Lucile Packard Children's Hospital run by Stanford University. Lactation consultants were being replaced by lactation "assistants," rumor had it, which meant less-qualified medical personnel would be helping mothers learn to breastfeed. Not so, says Dr. Jane Morton, who oversees the Lactation Center. The lactation consultants' hours are expanding to weekends, she says, and about 50 nurses were given three days training to assist mothers in case the five full-time consultants are unavailable. "We wanted it so that nurses are not always delaying or deferring to the specialists," Morton says. The changes are part of a revised program (such as group classes) for the 5,000 mothers who come through Packard, many of whom are unfamiliar with breastfeeding practices. "The sharpest drop-off is the first two months," Morton says. "In many cases, the situation could have prevented if mothers would have learned more in the first three days."

Kick Start

On the inside cover of the program for the very first home game the Earthquakes ever played—May 11, 1974—one finds an interesting statement: "And because the Mercury and News believe what is good for San Jose is worth reporting in depth, sports writer Fred Guzman will follow the Earthquakes through kicking, heading and high water. Guzman and the Earthquakes—both are good for sports and for San Jose." The Quakes are still good for San Jose. But last week when the Mercury News broke the story that Tony Amanpour of First Portfolio Mortgage Planners and Bankers is spearheading a crew of investors to buy the team and keep it in San Jose, the paper buried the story on the lower left corner of the front page. One of the biggest soccer stories in San Jose history wasn't enough to eclipse four teams from Oakland and San Francisco. So much for local news. Guzman, who heavily chronicled the Quakes for years, said in that 1974 program: "Sure, you can sell soccer in San Jose. It just takes some getting used to." Throwing aside the glaring irony that statement exudes regarding the Quakes' current situation, Fly says 30 years later: the Mercury News apparently isn't sold anymore.

Just Deaning It

On Aug. 11, the Dean Democratic Club of Silicon Valley reached a milestone: club organizers proudly announced that the club had officially reached 50 paid members. On Sept. 1, the club held two meet-ups, one in San Jose and one in Los Altos. Yes, this is the same Howard Dean who stormed out in front of Democratic presidential nominee John Kerry and then faltered, sinking, it seemed, as rapidly as he had risen. But now, Dean may be one of the few political leaders looking beyond the 2004 election—not for his own personal ambitions, but for grassroots democracy. The Dean Democratic Club, in its last incarnation known as Silicon Valley for Dean, is one of the results of Dean's ongoing plan to plant the seeds for progressive activism for the future, a goal he's trying to reach through his new organization, Democracy for America. Fly may be skeptical, but really, who else is doing anything remotely similar? Everybody else appears to have only one agenda: Get Bush the hell out. And, yes, Dean's followers are on board with that as well, but it's their commitment to local organizing that sets them apart. Just recently, Dean supporters have managed to give Democratic candidate Jerry McNerney a fighting chance for California's District 11 seat against incumbent Richard Pombo, who thought he would be running unopposed. Meanwhile, there's a special treat in store for Dean fans in Silicon Valley: the man behind the message will be appearing in person as a guest of Congresswoman Zoe Lofgren later this September. Tickets? $100 a pop.
---
Send tips to 'The Fly': .
---
---
Send a letter to the editor about this story to letters@metronews.com.
---
[ Silicon Valley | Metroactive Home | Archives ]