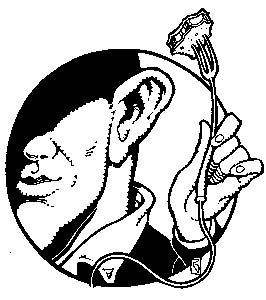 Live Feed

Bomb Shelter Cuisine

By Stett Holbrook

I'M FINALLY going to do it. Hurricane Katrina convinced me it's high time to prepare for a disaster and put away some food and water.

Like most Californians, I regard the threat of an earthquake or a tsunami with a resigned shrug of the shoulders. If it comes, it comes, I used to say. But really it's not a question of if, but when. And unlike the warning New Orleans got, a tsunami will come with little warning and an earthquake none at all.

It was the images of people looting food and water that really got to me. As a food writer, I think about food all the time. While I'm forever scouting out new taquerias and hot new restaurants, I've seldom considered what it would be like to be without food or to fight over the remaining cans of Dinty Moore beef stew at the supermarket following a major disaster. Without electricity, how long would the food in your refrigerator last? How much food do you have on the shelves? How would you cook it without gas or electricity? These questions seemed much more real to me as I watched the chaos deepen in Louisiana and Mississippi.

The Bay Area isn't likely to be as isolated as New Orleans in the event of a disaster, but emergency planners say it's important to have enough food, water and other emergency supplies to last for the first 72 hours. That's generally how long it takes for help to arrive in a major catastrophe. Of course in the case of New Orleans, we know that people had to go without help for far longer.

The disaster preparedness website 72HOURS.ORG is my guide for getting ready. It's simple and easy to use. The site offers practical information for stockpiling a disaster kit. Some of the tips include avoiding foods that require a lot of water, refrigeration or cooking. Recommended foods include ready-to-eat canned meats, fruits and vegetables and high-energy foods, such as peanut butter, jelly, crackers, granola bars and trail mix. And don't forget a manual can opener. As for water, store a gallon of water per person, per day. Seal the water containers in a clean food-grade plastic container, label them with a date and store in a cool, dark place. Rotate water supplies every six months, and just in case, keep a small bottle of unscented liquid bleach to purify water.

Be prepared to take care of yourself because we know now you can't count on the feds to come to your rescue.

CHEFS TO THE RESCUE: The loss of life and property is the worst part of the disaster that struck New Orleans, but part of what made the city so great was the food. Hurricane Katrina destroyed an unknown number of restaurants and displaced thousands of the city's culinary workforce.

To help those in the restaurant industry affected by the disaster, the AMERICAN CULINARY FEDERATION (ACF) has implemented disaster relief programs in Louisiana, Mississippi and Alabama. The American Culinary Federation Foundation has set up a fund to help raise money for ACF members and their families. Donations can be made at www.acfchefs.org. Money raised will go directly to the ACF chapters in the areas affected by the storm.

The ACF is also working with the organization's online job partner, JobTarget, to create a special job database for all displaced chefs and the companies who have jobs for them. The service is free and will be available for 45 days. Got to www.acfchefs.org for more information.

THE AMERICAN RED CROSS and the NATIONAL RESTAURANT ASSOCIATION are working together on a "National Dine Out Day" in which proceeds from that day's sales go to the Red Cross's hurricane relief effort. The date is set for Oct. 5. And finally, the ACF has established a blog at acfchefs.blogspot.com for members from across the country to post job openings and housing options for displaced chefs.
---
Send a letter to the editor about this story to letters@metronews.com.
---
[ Silicon Valley | Metroactive Home | Archives ]