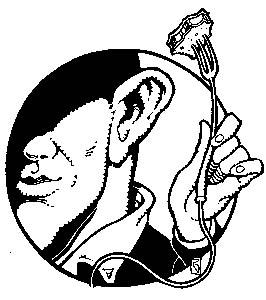 Live Feed

Before Napa

By Stett Holbrook

SILICON VALLEY wine drinkers are lucky. Within a short drive, there are three world-class winegrowing regions. There are Napa and Sonoma counties, of course. To the west and south, there are the cool-weather wineries of the Santa Cruz Mountains and Monterey County. And then there's the Livermore Valley. Yup. Livermore doesn't often come to mind when people think of Northern California wine country, but the region, located less than an hour from San Jose, has got it going on.

Most experts point to 1976 as the year the world started taking California wines seriously. That's when two Napa Valley wineries, Chateau Montelena Winery and Stag's Leap Wine Cellars, stunned everyone and the French in particular by beating out a number of French wines at the now infamous Paris Tasting of 1976. But 1976 wasn't the year when California wines won their first international award—it was 1889. And the winning winery wasn't from Napa Valley but from the lesser-known Livermore Valley.

The Livermore Valley's winemaking history dates back to the 1840s when the first commercial vines were planted, making the region's winegrowing tradition as old as that of the better-known Napa Valley. Since then, the region has always struggled under the shadow of the better-known wineries to the north, but now it's undergoing something of a renaissance. The area has 5,000 acres of vineyards and some 25 wineries with more on the way. Petite Sirah, Zinfandel, Sangiovese and Rhone-style reds seem to be some of the best varietals the area produces. Thomas Coyne Winery, Crooked Vine Winery, Wente Vineyards, Concannon Vineyard and Mitchell Katz Winery are some of the standout wineries in the Livermore Valley.

So the next time you've got a hankering for a day of wine tasting, save yourself the drive and crowds of Napa Valley and check out the Livermore Valley, Northern California's other wine country.

Great Pumpkins

As a kid, driving to Half Moon Bay with my parents to pick out a pumpkin always meant one thing: car sickness. The winding drive up and over Highway 92 never failed to make me feel woozy. By the time we made it to the pumpkin patch, I was too green to care. But Half Moon Bay's excellent Cetrella Bistro and CafE could lure me back for another pumpkin trip. Throughout the month of October, new executive chef Lewis Rossman is offering a prix fixe pumpkin-pairing menu that includes pumpkin-centric dishes like pumpkin salad, pan-roasted guinea hen with pumpkin gnocchi, and a pumpkin pie tartlet with caramel-spice ice cream.

Thursdays, Shaken Up

In the past few years, the premium vodka market has gotten crowded. Downtown San Jose's Grill on the Alley is giving patrons a chance to sample a number of top-shelf vodkas with its "martini-night Thursdays." The restaurant will be offering martinis made with a different premium vodka each week for the dangerous price of four bucks.
---

5 Places to Love

Barbecue

YES, it's been obscenely hot lately, but come December I know I'll be pining for the sun again. So in the meantime, I'm out to milk as much as I can out of these waning days of warm weather. To me that means eating lots of barbecue, summer's food of choice. When it's too hot to make it yourself, the next best thing is to head to your local barbecue joint, order some pork ribs or juicy brisket, snap open a cold beer and toast the glory days of the sun. Here's a list of five places to get you started.

Armadillo Willy's Sure, it's a chain, but it's a local chain, and it's good. Locations in San Jose, Santa Clara, Cupertino, Sunnyvale and Los Altos.

Sam's Bar-B-Que A longtime Metro reader favorite. 1110 S. Bascom Ave., San Jose. 408.297.9151.

Texas Smokehouse BBQ Mesquite is the wood of choice at this small but mighty barbecue powerhouse. 1091 S. Capitol Expressway, San Jose, 408.926.2828.

Uncle Frank's House of Barbecue Thirty hours of smoke makes the best brisket anywhere. 2417 Pulgas Ave., East Palo Alto. 650.321.6369.

Waves Smokehouse and Saloon Barbecue and live music served in a beautiful old building that once housed an old whorehouse. What else do you need to know? 65 Post St., San Jose. 408.885.9283.

Stett Holbrook
---
Send a letter to the editor about this story to letters@metronews.com.
---
[ Silicon Valley | Metroactive Home | Archives ]