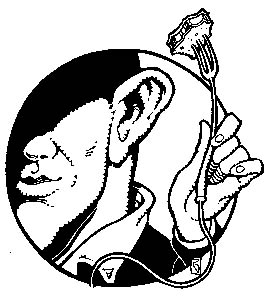 Live Feed

Going Local

By Stett Holbrook

NORTHERN CALIFORNIA is a food lover's paradise. You know you have it good when even the food served in corporate and university cafeterias is prepared by talented chefs and comes from organic, local farms. BON APPÉTIT MANAGEMENT COMPANY is the food service provider to some of Silicon Valley's top corporations, such as YAHOO!, GOOGLE, CISCO and EBAY. The company also services the UNIVERSITY OF SANTA CLARA. Forget about images of instant mashed potatoes, sloppy Joe's and other less than appetizing cafeteria fare—Bon Appétit's "farm-to-fork" policy encourages its chefs to source their ingredients from top-quality local sources as much as possible.

On Sept. 29, the company is challenging each of its 190 cafeterias across the country to serve lunch made entirely from local foods during its "Eat Local Challenge." Every ingredient in the meal will come from farmers or artisan producers within a 150-mile radius of the cafeteria. The only exception is salt.

The goal of the Eat Local Challenge is to illustrate the great taste of local, seasonal foods and to highlight the precarious state of our food supply, which in many cases travels thousands of miles at great social, economic and environmental cost.

EAT TO HELP: Looking for a way to help Hurricane Katrina victims? Go out to eat. SHARE OUR STRENGTH, WINDOWS OF HOPE and OPEN TABLE.COM have joined together for a national disaster fundraiser Sept. 27 called Restaurants for Relief. During the event, participating restaurants will donate a portion of their sales toward Katrina disaster relief. One hundred percent of the proceeds from this national, one-night event will provide relief to area food banks and assistance to families of the hospitality industry affected by the disaster. Local participating restaurants include CHEZ TJ in Mountain View, E&O TRADING CO. in San Jose and BACAR in San Francisco. To find out more go to www.strength.org.

Meanwhile, the food industry continues to reach out to support restaurant workers displaced by Hurricane Katrina. The JAMES BEARD FOUNDATION, the COUNCIL OF INDEPENDENT RESTAURANTS and the SOUTHERN FOODWAYS ALLIANCE have joined together to work on a job bank for restaurant workers displaced by Hurricane Katrina.

In particular, the groups are looking for restaurants to provide not only jobs but also funding to help now-jobless cooks and chefs with moving expenses and temporary housing. Interested restaurateurs are asked to post job and contact information at www.cirajobs.com. After signing on, enter User ID beardjobs and the password [email protected], then click on job listings.

Live Feed would love to hear from any Silicon Valley restaurants that hire staff displaced by Katrina. Contact [email protected] and let us tell your story—and theirs.

TARANTULAS AND BARBECUE: HENRY COE STATE PARK will host the ninth annual TARANTULA FEST Oct. 1 from 10am to 4pm. In addition to nature walks, tarantula viewing, activities for kids and live music, the event will include a barbecue featuring Santa Maria–style grilled steak, marinated chicken, garden burgers and hot dogs. The event is a fundraiser for the PINE RIDGE ASSOCIATION, a nonprofit group that works with the park's staff to help keep the park up and running. Dinner tickets must be ordered in advance and often sell out. Go to www.coepark.org/tfest.html for more information.
---
Send a letter to the editor about this story to letters@metronews.com.
---
[ Silicon Valley | Metroactive Home | Archives ]