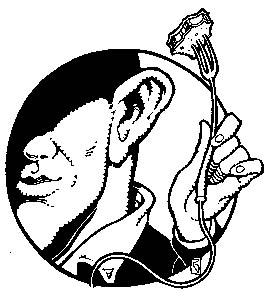 Live Feed

Crush Course

By Stett Holbrook

THE EAST Coast has the Hamptons. Here on the West Coast, we have the wine country. Northern California's wine country evokes images of rustic comfort and living the good life. In this potent mythology, gentleman farmers walk their vineyards with golden retriever in tow. Beautiful people host causal but elegant dinner parties in the golden light of a waning summer day. As an outdoor fireplace crackles, the wine flows.

Trouble is, unless you've got fistfuls of cash, about as close you'll get to this ideal is an expensive weekend in St. Helena. The winemaking life is the playground of the wealthy—or the overextended, as the case may be.

While a Napa Valley estate is out of reach for most of us, a new San Francisco company is bringing winemaking to the people. Crushpad allows the unwashed masses to dabble in premium winemaking. Working with Crushpad's in-house winemakers, you decide what kind of wine to make, select grapes from a number of premium sources and craft wine in the company's "community winery" in the city's Mission District. You can be as involved or uninvolved in making your wine as you like. Crushpad will even work with you to design labels and market your wine. The minimum lot size is one barrel of wine. That yields about 25 cases of wine. Depending on the source of the grapes and other factors, the wine will cost you $9 to $14. Crushpad President and CEO Michael Brill, a tech-industry veteran and home winemaker, says that same wine would cost $25 to $45 if purchased in a store. That's a small price to pay for a taste of wine-country living. Check out crushpadwine.com for more info.

Going Joe

Oakville Grocery, a 120-year-old Napa Valley market that capitalized on its wine country charm by opening two other stores in the Bay Area, debuted the first of 25 new concept stores in California with a location in Cupertino. Oakville Grocery & Marketplace opened Sept. 13 on Stevens Creek Boulevard. The store expands on the Oakville Grocery concept by adding low priced staples and prepackaged prepared foods to its regular lineup of fancy food. The new stores will be much bigger than the Oakville Grocery and will reportedly give Trader Joe's a run for its money with lots of value priced items.

No Fear Beer

Tickets went on sale Friday for the first ever Brew With a Boo festival at the Shoreline Amphitheater concourse. The event runs Oct. 17 from noon to 5pm and will feature more than 70 national and international breweries including Sierra Nevada Brewing Co., Mendocino Brewing Co., Lagunitas Brewing Co., and Rogue Ales. There will also be live music and DJs.

Tickets for the event are $25 in advance and $35 at the door. Attendees receive a glass and the opportunity to try any of the 70-plus beers being poured. A portion of the proceeds will go to the Fisherman's Alliance Of California and the Community Services Agency of Mountain View.
---

5 Places to Love

School Lunch

If you pack your kid's lunch, or you're a kid who packs your own lunch, you know that brown-bag fare can get rather boring. Who regards a peanut butter and jelly sandwich, chips and an apple with much excitement? But packing your lunch is cool. You control your own destiny, and it's much cheaper than going out. Here are a few ideas to put a little variety in your sack.

Peanut butter and dill pickles: Sounds disgusting; tastes delicious. Try the combo once, and you will be converted.

Sushi: We're not talking perishables like sea urchin or giant clam but roll-your-own vegetarian or (cooked) meat rolls. Steam up some short-grain rice and splash in a little rice-wine vinegar. Once the rice is cool, lay out a sheet of nori on top of a bamboo sushi roller. With wet finger tips spread a thin layer of rice over most of the seaweed and then place a thin layer of your filling of choice over a third of the rice starting from one outside edge. Starting from that edge, roll it up. Repeat as necessary.

Green apples and sharp cheddar cheese: These two were made for each other. The tartness of the apple plays off the tongue-tanging richness of the cheese perfectly. Bring a knife and cut the apple when you're ready to eat rather than slicing in advance.

Zucchini cakes: Zucchini is still in abundance, and you might be looking for ways to get rid of some. Here's one. Grate zucchini and salt generously. Let drain for 30 minutes. Press dry. In a bowl, mix zucchini with one raw egg, a handful of breadcrumbs, grated onions, grated Parmesan cheese and salt and pepper. Form into thin patties and pan fry in oil. Let cool and pack in waxed paper.

Sesame-garlic noodles: Cook some pasta or Asian noodles and put in a bowl. Add equal parts soy sauce and sesame oil and add a dab of tahini paste, a few pinches of sugar, a couple dashes of rice wine vinegar, a few sliced green onions, and minced garlic and ginger. Toss, chill and eat later.

Stett Holbrook
---
Send a letter to the editor about this story to letters@metronews.com.
---
[ Silicon Valley | Metroactive Home | Archives ]