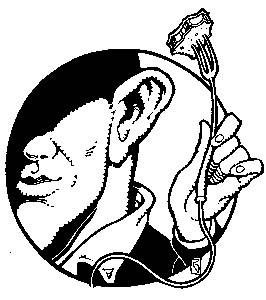 Live Feed

Food Critic Secrets

By Stett Holbrook

PEOPLE often ask me: How do you decide what restaurants to review? It works like this. The most important criterion is finding those with good food. Obvious, yes, but easier said than done. There are thousands of restaurants in the South Bay, some good ones, lots of mediocre ones and more than a few bad ones. The best sources for good restaurants are tips from you, dear readers. There's nothing better than hearing from someone who just had a great meal at some little cafe I've never heard of. I jot these places down and add them to my list. Friends and colleagues are also great sources.

In my search for restaurants to review I read various Internet sites, message boards and blogs. Although many of my fellow food critics might not admit it, the Internet is an invaluable source for new restaurants. Chowhound.com, egullet.com, eat.tanspace.com, eatingchinese.org, jatbar.com, zabihah.com and killerrobot.com are all places I look for restaurant leads.

Driving around the South Bay, I always keep an eye out for promising-looking restaurants. That's how I found Martha's taco truck on Bernal Avenue (under the 85 overpass) in San Jose and Sabor Salvadoreño in Santa Clara. Most of the good ones, especially cheap eats, are hidden within the depths of strip malls and off the beaten path. New restaurants are easier to find because they generally find me. Higher-profile restaurants with PR budgets deploy publicists who make sure I know they are opening.

As I decide what restaurants to review, I try to vary the type of cuisine. Silicon Valley is a haven for Vietnamese food, but we'd all get a little bored if I just focused on those restaurants all the time. I also try to vary the price range of the restaurants I review. Most people can't afford to eat at restaurants like Manresa and Le Papillon on a regular basis so I focus on moderate and low-priced most of the time. And truth be told, these are my favorite places to eat. I'd drive a long way for a great al pastor taco or an expertly prepared bowl of ramen.

With a coverage area that stretches from Redwood City all the way down to Morgan Hill, I try to spread out and choose restaurants from all over Silicon Valley and the peninsula. Some cities have more to offer than others and I'll sometimes review restaurants in the same city several weeks in a row. And given that San Jose is the core of Metro's readership, the city gets more attention than others.

So now you know. But again, my most valued sources are readers like you. There are more of you than there are of me, and I depend on you to keep steering me to the good stuff. So please, keep those tips coming.

NEW RESTAURANTS ON TAP FOR SAN JOSE: Chris Esparza, former owner of San Jose's late, great Ajax Lounge, is stepping back into the hospitality business with two new restaurants with partners Louis Silva and Brendan Rawson. Esparza, who has been working as a redevelopment consultant, plans to open a casual, neighborhood eatery at 11th and San Carlos called The Garage at 11, which will occupy the 1920s-era Naglee Park Garage at 550 San Carlos next to Top Dog. Silva, who worked with Esparza at Ajax and was later executive chef at The Left Bank in Pleasant Hill, will be the chef and is creating a new American menu that will center around rotisserie-grilled meats as well as local seafood, seasonal produce and fresh baked bread. Look for the restaurant to open in about four weeks.

Across town, Esparza plans to convert the first floor of the German-American Social Club into another neighborhood-friendly and more upscale restaurant and beer garden called 2nd and Devine. The food, which will be overseen by Silva, will reflect a "creative approach" to American and European cuisine, Esparza says.

The building is also home to the Germania Ballroom and will offer banquets and special events. Echoing the building's roots as San Jose first conservatory of music, the restaurant will offer arts and music events including performances by local nonprofit arts organizations, small touring musical performances, monthly film showings, food, beer and wine tastings, and literary presentations.~Second and Devine is slated to open in about six months.
---
Send a letter to the editor about this story to letters@metronews.com.
---
[ Silicon Valley | Metroactive Home | Archives ]