The Fly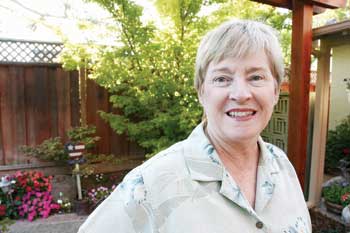 Myers: White flight watchdog
Flight Pan
Metro's recent news story on white flight, a phenomenon some argue currently jeopardizes local public schools, caught former San Jose Unified trustee Carol Myers' attention. Four years ago, Myers landed in this paper for making waves when she criticized the district's use of desegregation funds (more than $300 million of federal money) and pointed out that Caucasian students were noticeably trickling out of their neighborhood public schools. Her boldness on the board alarmed the other trustees, who reprimanded her for acting "out of line" and shaking up the district's "culture of teamwork." Myers, in turn, accused the board of a Stalinist-type crushing of dissent—and of using her as a scapegoat so they wouldn't have to answer hard questions. Like: why were desegregation funds being disproportionately distributed to schools with more white, middle class students? More money, she said, should be going to schools with more economically disadvantaged Latino students. Since Myers made such a fuss back in 2001, financial records show the distribution of these federal funds has shifted to accommodate needy schools. The whistleblower's other bone of contention, however, hasn't attracted as much attention. When Myers first mentioned the phrase "white flight" eight years ago, she says she was dismissed as a racist. Since she lost her place on the board last year, Myers has continued, with the help of her retired husband, Tom, to act as a watchdog for the district's leadership. At two recent board meetings, Tom has presented research that shows many San Jose schools are more segregated than ever before because of white flight, resulting in lower test scores and a wider achievement gap. But the trustees have merely shushed Tom when his two minutes were over. He says they're just afraid of talking about race. When questioned by Metro, longtime board member Rich Garcia carefully avoided mention of white flight—instead he gushed about the greatness of San Jose Unified and said parents mistakenly think their kids will get a better education at private schools.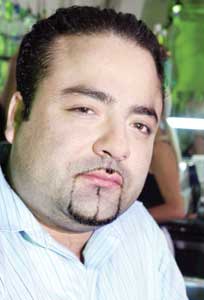 Mejia: Getting squeezed
Scared to Dance
Vault Ultra Lounge owner Mauricio Mejia isn't happy with the headache he says San Jose vice cops have been giving downtown club operators. "They need to focus on other things," he huffs. After all, he says, he's trying to provide some nightlife in a city constantly criticized for not having enough. They're not making his job any easier, Mejia says, and he thinks the vice unit—and one enforcer in particular named Sgt. Glenn Harper—is spending too much time trying to "get" club owners on trivial technicalities. A few weeks ago, Harper slapped Mejia with a $1,000 fine because his security guards were wearing suits instead of T-shirts that identified them as staff. (Harper says he gave warnings for a month before he took action.) Still, Vault got off easy compared to Glo and Sofa Lounge, who came under Harper's heavy hand for not having the right permits. Glo had to close its doors at midnight for a whole weekend, and Sofa Lounge had to call off live music and dancing. One Glo owner says he didn't realize his conditional use permit had expired because it was transferred from the previous owner. On a recent Friday night, just after he caught Glo without a Conditional Use Permit, Harper says he discovered Sofa was short an entertainment permit because it didn't have sprinklers. He says he gave the clubs a week to pull their act together, but neither met the deadline. "Once we become aware of something," Harper says, "by law our hands are tied." Both clubs have since straightened out their paperwork, but Mejia is still steamed. And he's not going to assume San Jose nightclub owners can dance their current troubles away; under the auspices of the San Jose Downtown Association, he's heading a nightclub committee to unite his competitors and tackle a laundry list of common complaints, from flier litter to extended hours.
Whatsamatta You?
Ah, Santana Row on a Saturday afternoon. Consumers mill through the picturesque thoroughfare congested with cars, palm trees and designer fashions. There's a cheeky Disneyland exoticism beneath the high-class trappings. Which is why the 25th Annual Italian Family Festa held last weekend seemed so out of place. The down-to-earth celebration failed to impress the shopping hordes that were more interested in the "Island" (uh, tourist) culture purveyed by Tommy Bahamas and other such chichi outlets that carefully package anything foreign. Only a handful of people were eager to get their feet dirty in the grape-stomping contest that lasted all but 15 minutes in front of a smattering of patio diners. C'mon, people, this is grape stomping! You love wine! You love purple feet! This should have been the opportunity of a lifetime. Anyway, at least the main stage, shoved to the rear of the Row and surrounded by less-than-elegant food booths, attracted a generous audience of senior citizens wearing "Italian for a Day" stickers. A silver-haired Frank Sinatra impersonator wooed his listeners with a surprising amount of spunk. But he and the accordion players, tarantella dancers, opera singers and Signorina Spaghetti (wearing a tutu of fake pasta and meatballs) would have been more at home at the county fairgrounds. Italians love a great party, and with 200,000 South Bay members in the Italian American Heritage Foundation, you know next year there should be dozens of eager festa-goers ready to stomp till they drop.
---
Send a letter to the editor about this story to letters@metronews.com.
---
[ Silicon Valley | Metroactive Home | Archives ]