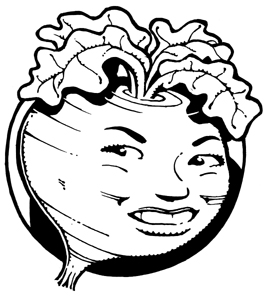 Silicon Veggie

Entrees? Who Needs Entrees?

By Elisa Camahort

I OFTEN LAMENT that most nonvegetarian restaurants only muster up about one good choice for me. While all my companions are struggling to choose just which mouth-watering option to choose, I've found the single option and called it a night. Or I have to make a meal out of side dishes (which I complain about, too).

But I am a big enough person to admit that when those side dishes are really good I can be satisfied. So it is with THEA MEDITERRANEAN in Santana Row. Most Mediterranean places feature quite a few vegetarian entrees. Thea has exactly one vegetarian entree, but a large number of vegetarian side dishes, and they are so uniformly delectable that I have gone back four times in the short time since it opened.

One cannot start a meal at Thea without ordering the flaming Greek cheese known as Saganaki Opa! ($9). (Yes, the exclamation point is part of the dish's name.) They soak the cheese in brandy and set it ablaze at your table, dousing it (after the proper oohs, ahhs and embarrassing attention from other diners) with lemon juice. It is warm, gooey and savory, and served with homemade pita. Another excellent appetizer is the spanikopita ($8). Thea's version features a browned phyllo pastry stuffed with spinach and feta flavored with enough leek and onion to give it a more complex flavor than most versions of the dish.

If you've a hankering to share finger foods all night, just order the sampler plate ($14), featuring dolmades plus three vegetarian dips, made from garbanzo beans, eggplant and red pepper, respectively. The dolmades are not vegetarian, and they will not substitute, for example, the wonderful and not-at-all liquidy tzatziki, which seems a little rigid if you ask me. They will bring the dolmades on a separate plate, so you don't have to fear co-mingling.

Thea offers several salads, my favorite being the pancar salatasi salad ($8). It features greens, fava beans, beets, almonds, chunks of Manouri cheese and a nice, light garlic dressing. The portion size isn't large enough to be a meal by itself, but partnered with an assortment of appetizers or dips, you will walk away fully sated.

My one caveat about Thea is that unless you love honey the desserts aren't up to the level of the rest of the menu. After trying different ones the first couple of visits, I have learned to take the check and walk to one of the Santana Row establishments that do dessert better.
---
Thea Mediterranean 3090 Olsen Dr. (Santana Row), San Jose. 408.260.1444.
---
Send a letter to the editor about this story to letters@metronews.com.
---
[ Silicon Valley | Metroactive Home | Archives ]