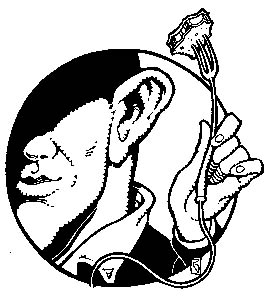 Live Feed

Buying a Better Bird

By Stett Holbrook

FOR MOST Americans, a traditional Thanksgiving dinner wouldn't be the same without a turkey at the center of the table. But as much as we may try to paint ourselves into our own Normal Rockwell image of tradition, there's something very untraditional about this holiday meal.

The frozen turkeys sold today are so different from the birds consumed by our forefathers that they would scarcely recognize them. They are the equivalent of a loaf of Wonder Bread: mass-produced, bland and white. Up until the 1950s, there were a wide variety of turkeys on the market with fanciful names like the Jersey Buff, the Spanish Black, the White Midget and the American Bronze. But with the growth of industrialized agriculture, a new breed became dominant and pushed the traditional breeds to near extinction.

Of the 240 million turkeys consumed in the United States last year, 99.9 percent were one breed: the Industrial White. These turkeys are bred for uncommonly large breasts, white feathers and docility suited to life in tight indoor confinement. Because of their large breast size, the birds have trouble walking and must be artificially inseminated because they cannot reproduce on their own. These factory-farmed birds also receive antibiotics and hormones to help them pack on the pounds and to survive the crowded conditions in which they are raised. Compared to traditional or "heritage" turkeys, these industrial birds are drier and far less flavorful.

But it doesn't have to be this way. Heritage Foods USA, an offshoot of Slow Food USA, an organization committed to the preservation of traditional and artisanal foods, works with farmers to raise these almost forgotten heritage turkeys. Not only is the organization helping increase the number of the turkeys, they've thrown a lifeline to the small farmers who raise these outside-the-mainstream birds.

This year, Heritage Foods is offering fresh American Bronze turkeys. If you act now, your turkeys will arrive by mail Nov. 24. The garishly feathered birds are raised without drugs and live much of their life outdoors. The turkeys offer a history lesson in what a turkey is supposed to taste like. The meat has a deep, rich, true turkey flavor and a juicy, firm texture. The turkeys are more expensive than your average Safeway Butterball, but Thanksgiving only comes once a year, so why not eat a turkey that's worthy of a day of thanks? Check out heritagefoodsusa.com for more information.

Chocoholic Bacchanalia

Campbell's Restaurant O has teamed up with local chocolate maker Cocoa Pete's Chocolate Adventures and Clos LaChance winery for a unique food, wine and chocolate event Oct. 7 at San Jose's Vault Ultra Lounge.

The dinner includes a discussion of chocolate and wine pairing led by Cocoa Pete's founder Pete Slosberg, the Pete behind Pete's Wicked Ale. The talk is followed by a dinner prepared by Justin Perez, Restaurants O's executive chef and owner. The dinner, which will be paired with Clos LaChance wines, includes a pan-seared diver scallop tower with "Maltimus Maximus" chocolate disk and pomegranate beurre blanc, grilled elk chop with "berry berry dangerous" chocolate demi-glace and wild berry drizzle pistachio flan with "nuts so serious" chocolate sauce and toasted hazelnut chocolate bars.

The event costs $75 plus tax. Call 408.871.3131 or go to [email protected] for reservations.
---
Send a letter to the editor about this story to letters@metronews.com.
---
[ Silicon Valley | Metroactive Home | Archives ]