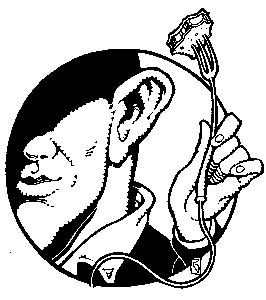 Live Feed

Know Before You Go

By Stett Holbrook

THERE ARE many ways to decide if a restaurant is worth your time and money. You can solicit recommendations from friends. You can read a Zagat review. And of course you can peruse Metro's comprehensive dining listings. But county health officials in Santa Clara and San Mateo counties give you another tool to help you decide where to eat tonight—or where not to eat, as the case may be.

Santa Clara County's DEPARTMENT OF ENVIRONMENTAL HEALTH has created a website at www.ehinfo.org (click on "inspection reports") that allows you to search by restaurant name and read their health inspection reports. San Mateo County has a similar site at the considerably longer address www.co.sanmateo.ca.us/
smc/department/health/home/
0,,1954_1910902_222632670,00.html.

Just type in the name of your favorite restaurant and see if the staff is washing its hands and keeping things clean. The inspection records list minor violations like improper lighting, inadequate hot and cold food storage and the more egregious ones like insect and rodent infestations. It's a powerful tool and you may be surprised about what you read. I'm not naming names, but fancy restaurants are far from immune from health code violations. Caveat emptor.

SINO THE TIMES: I didn't think Santana Row had any room left for another restaurant, but SINO RESTAURANT AND LOUNGE opened at 377 Santana Row late last month. For lunch, the restaurant serves dim sum and a few rice and noodle dishes. For dinner, Sino serves a menu of modern Chinese food drawn from China's varied regional cuisines. The food is served family style, and entrees range from $9 to $48. The restaurant also has a bar and cocktail lounge that features a unique menu of cocktails made from interesting ingredients like Thai basil and kumquat.

The restaurant is owned by the same folks who own STRAITS, a Singaporean/Malaysian restaurant with locations in Santana Row, Palo Alto and San Francisco. Corporate chef BARNEY BROWN oversees Sino's kitchen. This is the first Sino location, but operations manager REGINA PASSALAQUA says it's not the last.

GERVAIS' NEW BOSS NOT SAME AS OLD BOSS: RESTAURANT GERVAIS, a French restaurant in downtown Saratoga, has changed hands. The new owners are sisters VANESSA and BI NGUYEN. The Nguyens took possession of the restaurant late last month. Vanessa Nguyen, who is also the restaurant's chef, says the contemporary French menu won't change much, but she's adding what she calls a "classic French" tasting menu for those who long for traditional French dishes like beef bourguignon and cassoulet. She's also adding a small plates menu of French-Vietnamese dishes that will be served at the bar. Nguyen is from Vietnam and the fusion cuisine reflects her culinary heritage. She also plans a "tea time" menu in mid-November that will include high-quality loose-leaf tea and traditional accompaniments like petits fours and scones. Restaurant Gervais is only open for dinner now but will add brunch and lunch service in November.
---
Send a letter to the editor about this story to letters@metronews.com.
---
[ Silicon Valley | Metroactive Home | Archives ]