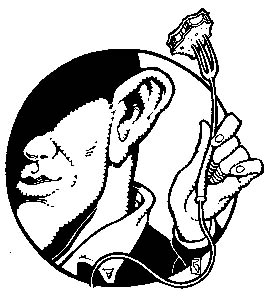 Live Feed

Dine for a Higher Cause

By Stett Holbrook

REMEMBER Band Aid and Farm Aid? Where noble-minded rock stars put on shows to raise money for starving children or financially strapped farmers? Well, the celebrity that surrounds the culinary world these days is such that it's star chefs who are now holding blow-out benefits. Oct. 14, at San Francisco's famed Ritz-Carlton hotel, 18 renowned chefs will gather to create an exceptional four-course menu as part of the 4th Annual Taste and Tribute benefit for the Tibetan Aid Project.

The 35-year-old Tibetan Aid Project supports monastic centers, monks and nuns in exile and in Tibet. The dinner, which will also include a silent and live auction, benefits the production and distribution of precious Tibetan texts and art. Some of the participating chefs include Laurent Manrique of Aqua, Jean-Pierre Dubray of the Ritz-Carlton, San Francisco; Joey Altman of Bay Cafe television show, Bridget Batson of Hawthorne Lane, Laurent Gras of Fifth Floor, Gérald Hirigoyen of Pipérade and Bocadillos, and Charles Phan of The Slanted Door.

Tickets are $250 ($200 is tax deductible) and may be purchased by calling the Tibetan Aid Project at 510.848.4238 or by emailing [email protected]

Mr. Kurtz, He Red

Bonny Doon Vineyard will fete the release of Heart of Darkness, a muscular but suave tannate and cabernet franc-based blend, and more than a dozen other wines Oct. 23-23 from 11am to 5pm at the winery's Bonny Doon tasting room, one of Northern California's most enjoyable, attitude-free tasting rooms. The event will include food pairings to complement the batch of fall wines. Five bucks gets you in and includes a free glass, food samples and tasting. 831.425.4518.

Ciao, Carlsons

Bill and Julie Carlson, owners of downtown San Jose's Bella Mia, have called it quits. The couple sold their popular Italian restaurant to new owner Jon Murakami. Murakami managed several California Cafe restaurants and brings with him chef Miles Neal. Neal worked at various California Cafes and Piatti's in Danville.

The Carlsons opened the original Bella Mia location 20 years ago in Saratoga and then relocated to the current South First Street location in the historic Leticia Building. They sold the Saratoga restaurant in 1993. It's now called Bella Saratoga and has no connection to Bella Mia.

Great Pumpkin Fest

The world's biggest celebration of orange gourds returns to Half Moon Bay on the weekend of Oct. 16-17. The Half Moon Bay Art and Pumpkin Festival attracts a quarter million visitors to arts and crafts booths, live music, a 5/10k walk and run, food vendors, local wine tasting and lots and lot of pumpkins, more than 3,000 tons in all.

The event is free and runs from 10am to 5pm on Main Street between Miramonte and Spruce streets. You can't miss it. 650.726.9652.
---

5 Places We Love

Afghan Cuisine

ONE OF the bright sides of the exodus caused by Afghanistan's ongoing turmoil is the establish-ment of Fremont's thriving Afghan community. Fremont has the largest Afghan community in the United States and part of Fremont Boulevard has been dubbed "Little Kabul." What better way to get a taste of the country's culture than dining at some of the city's Afghan restaurants and markets. Look for qabili pilau, baked rice with raisins and lamb; aushak, leek- and spice-stuffed raviolis; and burani kadu, squash sautéed with garlic and cardamom; and bulanee, wheat flatbread stuffed with creamy potatoes, onion and scallions. Here are five culinary stops worth making in Little Kabul.

De Afghanan Kabob House As the name implies, this small restaurant specializes in grilled kebabs. 37405 Fremont Blvd. 510.745.9599.

Demavand Market Grocery and meat market specializing in Afghan and Persian foods. Halal meats sold. 37013 Towers Way. 510.793.2606.

Maiwand Market Afghan market that specializes in fresh-baked loaves of naan. 37259 Fremont Blvd. 510.796.3215.

Pamir Food Mart Fresh-baked flatbread, Afghan raisins, spices and other Afghan food products. 37422 Fremont Blvd. 510.790.7015.

Salang Pass Probably Fremont's best-known Afghan restaurant. 37462 Fremont Blvd. 510.795.9200.

Stett Holbrook
---
Send a letter to the editor about this story to letters@metronews.com.
---
[ Silicon Valley | Metroactive Home | Archives ]