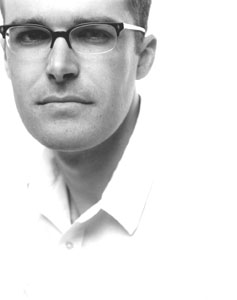 Photograph by Sean Dennie

The Wedding Writer: Stephen Massicotte has become Canada's hottest stage export on the basis of his play 'Mary's Wedding.'

From Canada With Love

'Mary's Wedding,' a WWI romance, has brought Canadian playwright Stephen Massicotte unexpected fame and fortune

By Rob Pratt

STEPHEN MASSICOTTE hardly seems like a playwright who has rocketed from obscurity. Though his first play, Mary's Wedding, is set to make its United States debut at the San Jose Repertory Theatre (with previews beginning Oct. 18), Massicotte, seated at a downtown San Jose Starbucks one overcast Sunday morning, worries about a writing deadline three days away with a grad student's feigned nonchalance. The overall effect of the early-twentysomething Massicotte's manner and look--a stubbly chin, up-too-early-in-the-morning hair, jeans-and-a-T-shirt ensemble and paperback of E.M Forster's A Passage to India in hand--is more student of literature than theatrical sensation.

But Massicotte, chatty and with a Canadian's easy charm, is quick to lay out the reasons his play has earned a handful of awards and nearly a dozen productions in the short time since its 2002 premiere. "It has an immense lack of cynicism," he says. "New, young writers often write angsty and ugly plays, and Mary's Wedding is a very nice play. I'm very happy about that."

Set in Canada immediately before, during and after World War I, Mary's Wedding is a story of two young lovers told as flashbacks within a dream. It's a very theatrical work that relies on a number of elegant illusions of time and space. But despite the beautiful language and the strong imagery in Massicotte's script, the play has an elliptical quality that packs an emotional wallop. "Mary's Wedding was one of my only plays that bears no resemblance to the play I set out to write," Massicotte admits.

He started writing it after he had become involved in a relationship, and he ended up continuing work on the play to get the girl back. As a romantic ploy, the play didn't work. But along the way, he says, the process of writing led him to a heroic battle of World War I when Canadian cavalrymen held the line against the Germans while mechanized Allied armies regrouped before the final push to end the war.

For Massicotte, part of the magic of the play is what's not in the script. Take the movie Star Wars as an example, he begins. Despite the film's amazing visuals, special-effects technology in 1978 just couldn't realize some of the elements that George Lucas wanted to put into the movie. "There's a scene where C-3PO gets scared and says, 'We'll be sent to the spice mines of Kessel or get smashed into who knows what!'" Massicotte says. "And you never see the spice mines of Kessel, but you imagine that it's this horrible place. That's what I try to do--find a blend of showing just enough to get people's imaginations going."
---
Mary's Wedding, a San Jose Repertory Theatre production, previews Oct. 18 at 8pm, Oct. 19 at 2 and 7pm, Oct. 22 at noon and 8pm and Oct. 23 at 8pm and opens Oct. 24 at 8pm. The show runs through Nov. 16 at the Rep, 101 Paseo de San Antonio, San Jose. Tickets are $18-$52. (408.367.7255 or www.tickets.com)
---
---
Send a letter to the editor about this story to letters@metronews.com.
---
[ Silicon Valley | Metroactive Home | Archives ]