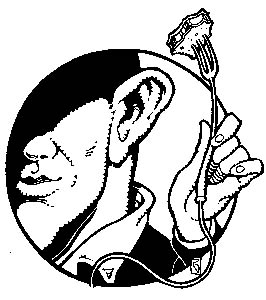 Live Feed

Think Before You Eat

By Stett Holbrook

THINK LOCALLY and act locally—when it comes to what we eat and where we buy it, the forces of globalism and free trade are spoiling California's food economy. As a result, the state's agricultural economy is dependent upon exports and corporate welfare; agricultural pesticides are fouling the environment and poisoning farmworkers; and millions of Californians don't get enough to eat.

Those are some of the unappetizing conclusions in Ripe for Change: Rethinking California's Food Economy, a 130-page report by the International Society for Ecology And Culture (ISEC). The London-based nonprofit group, which also has an office in Berkeley, seeks to promote broad-based solutions to social and environmental problems.

"Most people think California produces ample food for itself and exports the surplus, but our research shows that despite being one of the world's leading agricultural economies, California is actually a net importer of food, relying on outside sources of food for 40 percent of its total food needs," says Helena Norberg-Hodge, ISEC's director. "The majority of Californians are losing out. When global markets are prioritized over local markets, economic benefits leak out of the local economy, our food supplies become less secure, hunger increases and the environment is degraded."

California reflects larger trends in America. Globalized trade favors an ever-shrinking number of big corporations like ConAgra and General Mills over small, locally based enterprises. While big agribusiness often sells food that is cheaper than local products, the hidden costs of environmental degradation, poor farmworker health and tax payer-funded subsidies undermine the notion of "cheap" food. Consider some of the report's findings:

* 1 percent of California farmers supply 38 percent of the state's food.

* Three retail corporations (Safeway, Kroger's and Albertson's) control 57 percent of California's retail market.

* Farmworkers on California's industrial farms are 59 to 70 percent more likely than the rest of the state's population to develop cancer.

* Pesticides, fertilizer, sediment and livestock waste have damaged 81 percent of the state's lake areas, 75 percent of its wetlands and 23 percent of its rivers.

* Farmers linked to the global food system keep only nine cents of every dollar spent on food. By contrast, farmers involved in direct marketing (farmers markets, community supported agriculture) keep 80 to 90 cents on the dollar.

Will ISEC's report change the state's food industry and spur state legislators into action? Probably not. But as the authors point out, there is growing momentum for a food economy that places more emphasis on local food sources, independent farmers and sustainably produced food over "cheap" commodity-based foods.

To read the report, go to www.isec.org.uk/
ripeforchangepage.html.

Mom's the Word

New York chef Chris Styler (Blue Collar Food and the Black Dog Tavern on Martha's Vineyard) will demonstrate recipes from his newest cookbook, Mom's Secret Recipe File: More Than 125 Treasured Recipes from the Mothers of Our Greatest Chefs, at 1pm on Wednesday (Nov. 3) at Macy's Valley Fair in Santa Clara. Styler's book gathers recipes straight from the mouths of mothers of stars such as Nigella Lawson, Anthony Bourdain and Rocco DiSpirito.
---

5 Reasons to Love

Crab

We don't have fall colors in Silicon Valley, but we do have crabs. One of the bellwethers of colder weather is Dungeness crab season, which kicks off in early November. There are dozens of reasons why fresh crab should be on your shopping list. Here are five of them.

Fresh: Because Silicon Valley is so close to the fishing ports of Santa Cruz, Princeton and San Francisco, there's a steady supply of local crab, and you can be assured your crustacean didn't have to travel far to market.

Sustainable: As the ranks of overfished, unhealthy fisheries like swordfish, red snapper and albacore tuna grow, seafood lovers who care about the health of the oceans have fewer and fewer choices. But the West Coast Dungeness crab fishery is the most sustainable large-scale crab fishery in the world. Eat up.

Local Jobs: Because fisheries are dwindling and fishing regulations increasing, it's become a struggle for local fishermen to earn a living. The Dungeness crab fishery helps local commercial fishermen stay in business.

Seasonal: You can eat hamburgers and chicken any time of the year, but fresh Dungeness crab is only available from November to June. Make the most of it.

Delicious: The best reason of all to eat Dungeness is the taste. Fresh, succulent, sweet and rich. Dungeness is all that. It doesn't get much better than fresh-cracked crab, a green salad, buttery garlic bread and a glass of a crisp sauvignon blanc.
---
Send a letter to the editor about this story to letters@metronews.com.
---
[ Silicon Valley | Metroactive Home | Archives ]