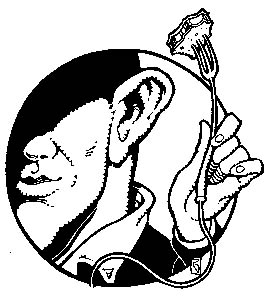 Live Feed

Savoring the Fall

By Stett Holbrook

I love the fall. It's my favorite time of year. The clarity of the light, the growing morning chill and the smell of wood smoke at night are evocative, bittersweet reminders that the green season is dying and the winter rains and cold are near. It's an ephemeral time of year that requires the full attention of your senses to make the most of, and food is a great way to do that. Pomegranates, apples and butternut squash will start to appear in stores. The local Dungeness crab season will start next month, a West Coast seasonal treat. Slow-braised meats and stews will replace the barbecues of summer. Best of all, wild mushrooms will soon start popping up in the woods and in local markets.

Wild mushrooms are the perfect metaphor for fall. Fallen leaves rot on the ground, providing nourishment for spring's new growth. Mushrooms are the fruit of this decay. Think of mushrooms as the apples of underground trees. These "trees" are called mycelium, a white, lacy-looking organism that grows through the earth, under fallen logs and the detritus of fallen leaves.

The cold weather and first rains give rise to a host of delicious fungi like chanterelles, boletes, black trumpets and candy cap mushrooms. I'm looking forward to Mendocino's Wine and Mushroom Festival Nov. 10-15. Held in and near the storybook haven of Mendocino, the sixth annual event includes mushroom cooking demonstrations, mushroom gathering hikes, wine tastings and winemaker dinners featuring mushroom-inspired meals. The dank woods of Northern California are a mushroom forager's paradise. (Warning: People die every year because they pick and eat wild mushrooms they think are edible. Don't eat any mushrooms that haven't been identified by an expert.) For more information on Mendocino's Wine and Mushroom Festival go to www.gomendo.com/events/
wineandmushroomfest.

One of my favorite fall mushrooms is the elusive and expensive matsutake that grows in extreme Northern California and southern Oregon. Also called a pine mushroom, it's beloved by chefs for its spicy, cinnamon-sweet flavor. In Japan it's revered as a symbol of fertility, wealth and happiness. The best matsutakes haven't popped out of the ground, and it takes a keen eye to spot the slight bulge or crack in the pine duff that reveals the presence of a matsie below. Each fall, hundreds of itinerant mushroom foragers camp out in the woods and fan out in search of the matsutakes, a mushroom that's also called "white gold" because of the high prices it commands. Currently, Japantown's Santo Market sells matsutakes for about $40 a pound. But that's nothing. The price for the mushrooms went to $600 a pound in 1996.

If you find them, matsutakes are like fall on a plate. Here's a recipe using matsutakes that I got a few years ago from chef Bridget Batson at Hawthorne Lane in San Francisco.
---

Chicken and Matsutake Dumplings With a Balsamic-Soy Dipping Sauce

Ingredients

Dipping Sauce
1/4 cup balsamic vinegar
1/4 cup soy sauce
1/4 cup mushroom soy sauce
1 tbsp. grated fresh ginger
1-2 drops Worcestershire sauce

Instructions

Dipping sauce: Combine vinegar, soy sauces, ginger and Worcestershire in a bowl. Set aside for 30 minutes.

Dumplings: Preheat oven to 350 degrees Fahrenheit.

Trim woody ends from mushroom stems. Place cap-side down on buttered sheet of aluminum foil and sprinkle lightly with salt and pepper. Place second sheet of foil over mushrooms. Fold edges over twice and crease to make a sealed roasting pouch. Roast mushrooms for 15 minutes or until soft. Remove from oven and let cool completely.

After mushrooms are cool, cut into small dice and transfer to a bowl. Add ground chicken, ginger, scallions and cilantro. Season with salt and pepper. Stir until mixture becomes uniform and sticky.

Lay out wrappers on clean work surface and spoon 1 heaping teaspoon of filling onto center of each wrapper. Spread filling out to edges then pick wrapper up and fold edges in toward each other. Push dumpling down onto work surface to flatten bottom. Repeat with remaining filling and wrappers.

Line bamboo steamer tray(s) with cabbage leaves. Place dumplings on leaves (this keeps them from sticking), and place over simmering water in a wok. Cover and steam for six minutes, or until filling is cooked through. Serve hot with the dipping sauce.

Makes about 32 dumplings.
---
Send a letter to the editor about this story to letters@metronews.com.
---
[ Silicon Valley | Metroactive Home | Archives ]