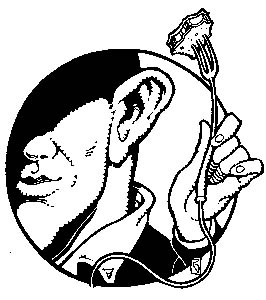 Live Feed

Resistance Diet: Part II

By Stett Holbrook

TO FOLLOW up on my anti-Bush screed from last week about embarking on a "resistance diet" and choosing what you eat wisely, the Organic Trade Association has released some interesting data about the growth of the organic market. The industry grew by a whopping 20 percent in 2003 to reach $10.8 billion. That's starting to sound like real money.

True, many organic companies are owned by large, less-than-righteous corporations and some argue organic standards are being watered down by the entry of agribusiness, but it's hard to dispute the benefits of an industry that uses no pesticides, herbicides and other nasty stuff that's better left off your food.

To make shopping for organic and sustainably produced products easier, the Global Resource Action Center For the Environment (GRACE), a New York-based environmental advocacy group, has relaunched its excellent Eat Well Guide at eatwellguide.org. The concept behind the website is to link consumers looking to buy meat, poultry, dairy and eggs with local farmers and markets.

"Often, families who want to eat sustainably feel locked into buying mass-produced meat from factory farms because they don't know where to find healthier alternatives," says GRACE president Alice Slater. "As families prepare for the upcoming holiday season, the Eat Well Guide provides an easy way for them to exercise more choice in what they feed their families for the holidays."

To use the site, you simply enter your ZIP code and up pop several producers in your area. Another great, map-based site for locating sustainably produced products is Localharvest.Org.

Le Beaujolais Nouveau Est Arrivé!

Nov. 17 marks the beginning of the mad, celebrated arrival of the first Beaujolais Nouveau. The light, fruity and easy-to-drink red wine is meant to be consumed young and in a festive mood. The release of Beaujolais Nouveau began as a local phenomenon in rural France and has grown to become a worldwide event. The Kool-Aid-like wine may not be sold before midnight of the third Thursday of November. San Jose's Left Bank will begin selling the 2004 Beaujolais Nouveau at 3pm on Nov. 17 (midnight in France). The Santana Row restaurant will celebrate release of the wine for four days with an a la carte menu created to pair with the wine, as well as costumes, prizes and live music.

Sonoma Chicken Coop to Roost in Campbell

Upscale comfort food comes to downtown Campbell with the opening Sonoma Chicken Coop. The restaurant is scheduled to open by the end of the year. The restaurant will replace the Campbell Brewing Co. but the new restaurant will now run the brewery and bar.

Stoa's New Digs

Stoa Restaurant and Wine Bar in Palo Alto, one of the peninsula's best vegetarian restaurants, has moved to downtown Palo Alto next to Gordon Biersch at 632 Emerson St. The restaurant has also added a number seafood options to its once all-vegetarian menu.
---
Send a letter to the editor about this story to letters@metronews.com.
---
[ Silicon Valley | Metroactive Home | Archives ]