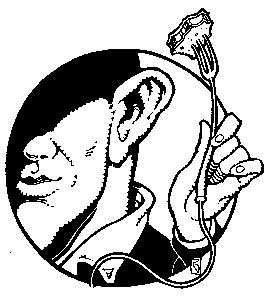 Live Feed

Noodle Sleuth

By Stett Holbrook

BY DAY, Santa Clara resident EDWARD TAN is a buttoned-down Cisco programmer. Off the clock, he becomes an undercover talent scout for the Bay Area's best Asian food. He's particularly fond of noodles. Tan, 34, used to log his findings on CHOWHOUND.COM, a website that celebrates unsung and undiscovered restaurants, but now he's got his own place in the blogosphere at EAT.TANSPACE.COM.

The Bay Area is blessed with scores of Asian restaurants, and Tan is doing his best to visit as many as he can. His blog doesn't feature full-length reviews but what he calls "eating notes," short digests of what he digested. The site is organized by cuisine and is heavy on regional Chinese restaurants but also includes notes on Korean, Vietnamese, Malaysian, Japanese and other cuisines. It's a great resource.

Tan's accounts are filled with knowing details. His grandparents and aunts owned restaurants in his native Korea and his father, who was born in China, opened a Cantonese-style Chinese restaurant when his family moved to Chicago.

CHOCOLATE ART: JOSEPH SCHMIDT CONFECTIONS, one of America's premier chocolate makers, will be displaying some particularly sweet stuff at his Santa Row store. Chocolate art and sculpture in the form of architecture, still-lifes and landscapes are now on display at the store. On Dec. 2, Joseph Schmidt will be on hand to personally exhibit his work from 7 to 9pm.

FUTURE FOOD: Palo Alto's Unitarian Universalist Church will screen a showing of THE FUTURE OF FOOD on Nov. 29. The film is a less-than-appetizing look at genetically modified food. From the test tube to the farm field to the supermarket, the film follows the personal stories of the farmers in the United States and Canada who have been sued by large multinational corporations for continuing the time-honored tradition of saving seeds; of the scientists in the United States and Europe who have been censored for raising serious public and environmental health concerns; and, finally, of the consumers, who are beginning to question why this has escaped the attention of both the media and the federal agencies in charge of keeping our food safe. The movie runs from 7:30 to 9:30pm at 505 E. Charleston Rd., Palo Alto.

DINNER WITH A MASTER: LEFT BANK in Menlo Park is hosting a special four-course dinner with ROLAND PASSOT, chef/owner of Left Bank and LA FOLIE, and DAVID BASTIDE, chef de cuisine at the Menlo Park restaurant. Guests will eat at a special "chef's table" and will be able to speak with Passot between courses. Passot is the real deal. He was recently named Chef of the Year by the MAITRES CUISINIERS DE FRANCE, a professional chef's association.

The dinner, which costs $75 excluding wine and tip, will include lobster "cappuccino" with an orange cream and a lobster croque monsieur, braised beef short rib in red wine sauce and coconut tapioca with a passion fruit sorbet and basil syrup.
---
Send a letter to the editor about this story to letters@metronews.com.
---
[ Silicon Valley | Metroactive Home | Archives ]