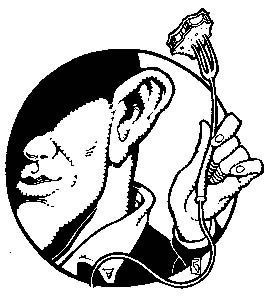 Live Feed

How Do You Solve A Problem Like Persimmons?

By Stett Holbrook

WHEN IT COMES to fall fruit, apples get all the glory. Persimmons gets suspicious looks. But I think it's time persimmons got their due. Unlike apples, which are available year round and can spend months in cold storage months after they've been picked, persimmons are only available from roughly October to December and offer a fleeting taste of fall. And the taste is fantastic.

Although there is a native American persimmon, most available varieties have their roots in China, where more than 2,000 varieties exist. They're also grown widely in Korea and Japan. The plant was introduced in the mid-1800s to California, where the fuyu and hachiya varieties are widely planted. Indeed, many Silicon Valley residents don't buy persimmons, but simply pluck them off leafless backyard trees ablaze with the flaming orange fruit.

If you can't find a nearby tree or your local market doesn't have any, by all means make the trip to Andy's Orchard Farm Stand and Country Store in Morgan Hill. Owner Andy Mariani is one of the country's premier growers of rare, heirloom fruit, much of it not available elsewhere. Andy's Orchard is currently selling fuyus, hachiyas and rare chocolate persimmons, an astringent variety with brown flesh and a spicy, sweet flavor. Check out Andy's Orchard at www.andysorchard.com.

In spite of the fruit's abundance in the South Bay, many people don't know what to do with it. Like zucchini in summer, the receipt of a bag of persimmons can be greeted with a forced smile of thanks. Here's what to do.

First, it's important to know whether you've got an astringent variety like a hachiya or a nonastringent variety like the fuyu. Astringent persimmons have to soften up before you can eat them. They're best for baking. The nonastringent type can be eaten when hard like an apple. They're tart and crisp, but balanced with a creamy sweetness.

What's great about persimmons is their versatility. They're good raw or cooked, on their own or made with other ingredients. For the past two nights, I've made a salad with escarole and mixed greens with fuyu persimmon slices and pomegranate seeds. The sweet-tart flavor of the persimmons and pomegranate perfectly offset the bitterness of the escarole. The deep orange fruit looks pretty cool, too. Sliced nonastringent persimmons are also great served alongside cheese and sliced meats like prosciutto and jamon serrano.

Persimmons really shine as desserts. Persimmon bread, dense and sticky and rich, is one of my favorites. I made the following recipe for persimmon pudding for my family's Thanksgiving dinner. After all, there's only so much pumpkin pie I can take. Plus, somebody's got to do something with all those persimmons piled up in the kitchen.

Fitzpatrick persimmon pudding
2 cups persimmon pulp from ripened, astringent variety (e.g., hachiya)
1 1/2 cups sugar
2 eggs, beaten
1 cup buttermilk
1 tsp. baking soda
1 cup evaporated milk (canned)
2 cups flour
2 tsp. baking powder
1/2 tsp. cinnamon
Pinch salt
1 tsp. vanilla
1/4 cup cooking oil

Combine pulp, sugar and eggs. Stir baking soda into buttermilk. Add both milks to batter, then add the dry ingredients. Last, add vanilla and oil. Transfer batter to an oiled 9-by-13-inch baking dish or pan and bake for one hour in an oven preheated to 325 degrees Fahrenheit. The pudding will rise high and fall slightly when cool.
---
Send a letter to the editor about this story to letters@metronews.com.
---
[ Silicon Valley | Metroactive Home | Archives ]