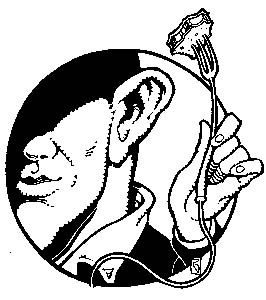 Live Feed

Feeling Crabby About Crab

By Stett Holbrook

After a two-week delay, the local Dungeness season crab season is up and running, and the Bay Area's signature crustacean is available once again—that is, if you know where to look.

The Central California season officially began Nov. 15, but fishermen idled their boats until they could agree on a price with Pacific Seafood, the state's largest crab processor. The Crab Boat Owner's Association wanted $1.85 a pound, while the processor held out for $1.50 a pound. In the end, the two parties agreed to $1.75 a pound late last month.

Hungry for a taste of my first crab for the season, I set out to get me some. This was harder than I thought.

My first stop was Tom and Pete's in Half Moon Bay. Because it's home to one of the Bay Area's top crab ports (San Francisco and Bodega Bay are the others), this fish and produce market has always been a good source for fresh local crab. Out front there's even a big steaming cauldron where they cook crab to order. Unfortunately, this time Tom and Pete's disappointed me. I should have known something was up when the guy behind the counter threw in an extra body with my order at no charge. It was near closing and my guess was he was trying to sell out yesterday's crab to make way for the fresher stuff. When I got it back home, it lacked that briny sweetness of fresh-off-the-boat crab. Had I not been in a hurry I would have asked him to cook me a live one. Live and learn.

Undaunted, I walked in to McCormick and Schmick's in downtown San Jose a few days later. Instead of preparing it myself, I'd see what one of the San Jose's premier seafood restaurants was doing with local crab. Nothing, as it turned out. They had crab on the menu, but it was from Alaska. Remember those Pace Picante Sauce commercials where some ornery ranch hand gets upset when he learns his salsa was made in New York City? That's how I felt about McCormick and Schmick's out-of-state crab. Alaska! Not only does local crab make it to your table quicker and fresher, buying local seafood helps keeps Bay Area fishermen in business. Maybe they'll switch to a local source, but in the meantime they've got to work on their cooking. I ordered the crab cake sandwich ($11.85) and it was overfried and far too bready. Breadcrumbs and egg are used to bind the crabmeat together, but penny-pinching cooks looking to hold down food costs often increase the breadcrumb-to-crab ratio. If there were a cabinet level position called food czar, and I were it, I'd dictate that crab cakes must be mainly crab, barely held together by breadcrumbs and egg and maybe a little cream. It would be more expensive, but that's OK. I'd rather pay more for the real thing.

After my disappointing sandwich, I walked over to Hawgs Seafood Bar on Second Street. I didn't stay long. All they had on the menu was a crab Louis, a mayonnaise-heavy dish I think is a poor showcase of delicate crab meat.

At this point I was starting to feel a little, well, crabby. It shouldn't be this hard to find fresh local crab. My final stop proved to be the best. San Jose's Fish Market restaurant on Blossom Hill Road featured several local Dungeness crab dishes. The Fish Market, a West Coast restaurant chain that began in Palo Alto, is a dependable source for fresh, simply prepared fish. I went for the crab cakes ($12.50) and the crab salad sandwich ($12.50). The fat crab cakes were pan-fried and full of crabby flavor. They were a little bready but the kitchen didn't skimp on the crab. As for the sandwich, it was superb. In addition to the generous, lightly dressed mound of fresh, sweet crabmeat, the ciabatta roll made this sandwich especially good. The thick-crusted bread was toasted and crunchy, and inside some of the soft interior was pulled out, avoiding the doughy overload that can bring down an otherwise well-intentioned sandwich. Adding slices of bacon and avocado to the sandwich didn't hurt either. My crabbiness had turned to happiness.
---
The Fish Market 1007 Blossom Hill Rd, San Jose. 408.269.3474.
---
---
Send a letter to the editor about this story to letters@metronews.com.
---
[ Silicon Valley | Metroactive Home | Archives ]