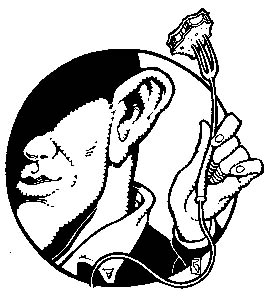 Live Feed

Streets of Eats

By Stett Holbrook

Silicon Valley is filled with pockets of cheap but high-quality ethnic eats. Milpitas Square shopping center is packed with Asian restaurants of nearly every variety. Fremont Avenue in Fremont is a gold mine of Afghan restaurants and markets. Jackson Street in San Jose's Japantown is the place for—you guessed it—Japanese food. Live Feed will be spending time exploring these ethnic enclaves and reporting back on the best of what's out there. My first stop will be East Santa Clara Street in San Jose, a boulevard of Asian culinary delights. If you know of a neighborhood, street or minimall that's worth checking out for top-rate ethnic fare please let Live Feed know. We'll do lunch.

Berberé and Slurpees

During one of my visits to San Jose's excellent Zeni Ethiopian Restaurant (see this week's article), I asked if the kitchen could sell me a little berberé from their spice jar. Berberé is one of the signature spices in Ethiopian cuisine and can be hard to find in stores. It's a currylike blend of a dozen or so spices including cumin, fenugreek, paprika, black pepper, red pepper, cinnamon, cloves and cardamom. It's an exotic, complex and highly aromatic seasoning that's superb on beef, chicken and shrimp. Anyway, the folks at Zeni were a little stingy with their stash of berberé but they directed me to a 7-Eleven at the corner of Winchester and Hedding. I don't think of 7-Eleven as a source for exotic spices but sure enough, when I inquired the clerk directed me to several shelves opposite the cash register stocked with Ethiopian beer, coffee, chickpea flour, honey wine and tea. Alas, they were out of berberé, but more was coming in. Not surprisingly, the same folks who own Zeni run the 7-Eleven. Kudos to 7-Eleven for allowing franchisees to sell something more interesting than Budweiser and Slim Jims.

Pack a Lunch, Not a Mess

You already know that American kids are fatter than ever. Much of the blame lies with what they eat for lunch. But even if you pack them a healthful lunch there's still a problem: waste. It's estimated that on average a school-age child using a disposable lunch generates 67 pounds of waste per school year. That equates to 18,760 pounds of lunch waste for just one average-size elementary school.

Fed up with the problem, a group of Santa Cruz County moms decided to start packing waste-free lunches. When teachers, parents and friends started asking them how they did it, they began collecting information on the topic and launched wastefreelunches.org to show people the way waste-free lunch programs favor the use of reusable food containers, drink containers, utensils and napkins and discourage the use of disposable packaging such as prepackaged foods, plastic bags, juice boxes and pouches, paper napkins and disposable utensils.

The website offers tips for how to reduce or eliminate lunch waste and in so doing save as much as $250 a year. Of course, whether you can get your kids to eat what you put in their lunch is another matter.
---
Send a letter to the editor about this story to letters@metronews.com.
---
[ Silicon Valley | Metroactive Home | Archives ]