Picks by Michelle Goldberg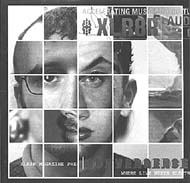 Convergence: Where Live Meets Electronic
VA
OM records
The crew behind XLR8R magazine has an incredibly deep, passionate knowledge of electronic music, so any time it puts out a compilation, the result is guaranteed to amaze. On Convergence, the crew follows dance music full circle, back to the incorporation of live, organic instrumentation. Taking a distinctly global perspective--artists on Convergence come from France, Germany, Holland, Russia, England and the U.S.--the album encompasses dub, hip-hop, drum 'n' bass, analog funk and warm, danceable jazz hybrids. Among the best tracks are the mellow Latin-tinged "Fedime's Flame" from Jazzanova and Strange Attractor's "Carousel," a techno track overlaid with rich, soulful saxophone playing.
---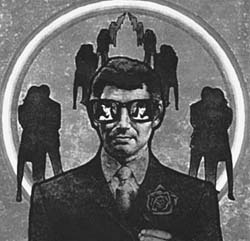 The Rainbow Connection
Mumblin Jim
Mod Lang records
Sultry, loose-limbed and infectious, Mumblin Jim's The Rainbow Connection is reminiscent of the Beastie Boys or Beck, but it's truer to its '70s funk roots. In this homage to a groovier time, Mumblin Jim mixes polished disco rhythms with rough, playful vocals, and the combination is warm, soul-caressing and even uplifting. There are hints of easy-listening kitsch on the album, but the band is so genuinely soulful and so full of luscious bass lines and tight, shiny harmonies that even the irony comes out sounding more like a playful wink than a sarcastic sneer. Highlights include the maddeningly catchy "Move On" and the sleazy-but-sunshiny "Calipornia."
---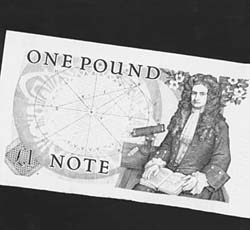 One Pound Note
Bowling Green
Nothing Records
Record labels pump out so much predictable drum 'n' bass, each with the same assaultive, squelching bass line, that sometimes a listener may grow weary of the whole genre. Then an album like Bowling Green's One Pound Note comes along, restoring your faith in the hallucinatory power of boundary-smashing tempos. "Think What You're Doing" has a boingy, rubbery, almost gelatinous feel. "Light From a Different Sun" gets its power from an opera sample low in the mix. Often drum 'n' bass is either avant-garde or funky and easy to listen to but rarely both. That's why One Pound Note is so exciting; you can find more postmodern profundity in it than in a hundred DJ Spooky records, or you can just let the beats wash right through you.
[ San Francisco | MetroActive Central | Archives ]