Picks by Michelle Goldberg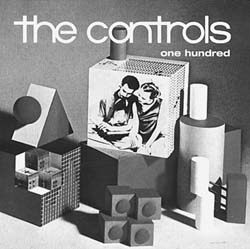 The Controls
One Hundred
Sm:)e Records
The problem with the Controls' One Hundred is that comparisons to other, better, records come so easily that they overshadow the album itself. Reminiscent of Portishead and old Massive Attack, One Hundred is all deep hip-hop bass, moody samples and snaky, bluesy female vocals. It's a combination we've all heard before, but it's also one that almost always works, and so One Hundred is lulling and catchy without ever being original, and at times it feels merely competent. Still, on a few songs--most notably the plaintive, slightly sinister "You'll Hide" and the alternately angry and ethereal "Home Again"--the band shows its soul, suggesting that it may eventually transcend its influences.
---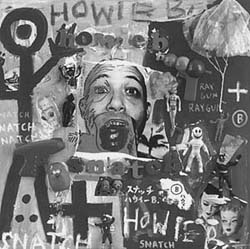 Howie B.
Snatch
Palm Pictures
Those most familiar with Scottish sound wizard Howie B. from his producing work for Björk, Massive Attack, Soul II Soul and Everything But the Girl will likely be surprised by his difficult, disturbing third solo album. Dense and claustrophobic, Snatch echoes with thick, languorous beats that bubble up from a primordial sonic ooze, with melody appearing only in short bursts (or snatches). Occasionally, as in the wonderfully playful "Trust," this makes for an exhilarating contrast. Snatch's package is covered with childlike rainbow writing and pictures of toys, but a close look reveals a water pistol to be a gun-shaped dildo--a perfect metaphor for an album on which whimsy often gives way to something altogether darker.
---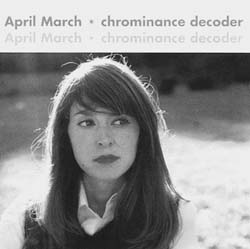 April March
Chrominance Decoder
Ideal Records
April March's Chrominance Decoder coincides perfectly with the recent mania for sunny French pop. Crisp, light and a bit twee, April March's innocent, girlish voice rings over lush easy-listening orchestrations to create delightful, sugary summertime music. Though about half the album's songs are in English, the French tracks are far more endearing, lending mystery and exoticism to otherwise pedestrian lyrics. Beyond that, the mellifluous tongue complements the sparkly retro melodies. Highlights include the adorable "Mon Petit Ami," which I can imagine gorgeous knee-sock-wearing French children singing as they jump rope. And the two remixes of Dust Brothers numbers add a swanky space-age gloss to March's wide-eyed continental pop.
[ San Francisco | MetroActive Central | Archives ]