Picks by Michelle Goldberg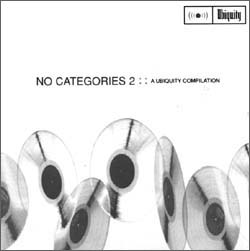 No Categories 2
VA
Ubiquity
An exhilarating collection of deep, dubby downtempo collages, experimental hip-hop and what was then called acid jazz, last year's double CD No Categories was a showcase for Ubiquity, one of San Francisco's most consistently brilliant labels. The follow-up is just as addictive, the title even more apt. Breathlessly eclectic and more lo-fi and organic than its predecessor, this two-disc tour through the label's latest passions focuses especially on artists from Ubiquity's Latin jazz roster, including a sultry, propulsive cut from Cuban drummer Francisco Aguabella. An unearthed piece of funk from soul singer Mike James Kirkland is another highlight. In fact there's no way to list all the treats. While styles vary wildly, the magic never does.
---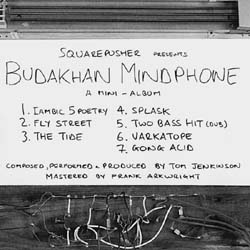 Budakhan Mindphone
Squarepusher
Nothing
Electronic music's answer to bebop, Squarepusher pushes music to the furthest levels of abstraction, pulling back right before the sophisticated rhythms threaten to explode into meaningless noise. Beginning with a tender, ambient dreamscape reminiscent of an old Orb track, Budakhan Mindphone initially sounds like a departure from the psychedelic mania of Squarepusher's last release, Music Is One Rotted Note. Soon, though, the chaos kicks in, with melodies dissolving and recombining under strata of complicated drum figures. Free of singing or vocal samples, Budakhan Mindphone's percussive intricacies occasionally come across like a coldly intellectual exercise, but when its pieces coalesce, the confusion gives way to brilliance.
---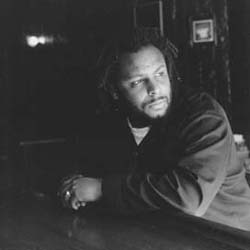 Zen Turtle
Soothsayer
Mutant Sound System
The musical collective Trumystic Sound System is like a Brooklyn version of Massive Attack. Their genre-hopping Product 3 combined hip-hop, reggae, jungle and R&B with distinctively gritty, soulful New York flavor. Now the group's rapper, Soothsayer, has released a brilliant solo record, but he's gotten a little help from his friends, so that Zen Turtle, while spotlighting Soothsayer's lyrical skills and smooth worldly-wise delivery, could also be the sophomore Trumystic album. With Trumystic colleagues Divaship, a woman with a rich, gospel-tinged voice, and reggae singer Dr. Israel guesting on several tracks, the music is deep and polished, often melodic but with an eerie Tricky-style darkness.
[ San Francisco | MetroActive Central | Archives ]