Picks by Michelle Goldberg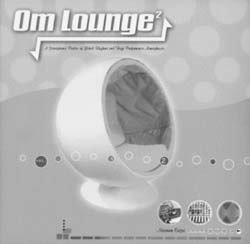 Om Lounge2
VA
Om Records
Sliding effortlessly between warm, slow, lulling funk and icily pretty musical watercolors, the second edition of Om's chill-out series, Om Lounge2, is relaxing without collapsing into shoegazer narcolepsy or anodyne electronic Muzak. Among the highlights are Gabriel Rene's torchy "Don't You Cry" and Ian Pooley's "What's Your Number," which combines soft, downtempo drum 'n' bass textures with rich, bluesy female vocals, resulting a track that's both energetic and soothing. It's San Francisco's Soulstice, though, that contributes the most memorable song: "Where Were You" begins with an ominously noirish melody before segueing into a sensual, plaintive soul ballad ripe with luscious vocal hooks and subdued passion.
---
Suck It and See
VA
Palm Pictures
Calling itself "aural sex" and produced by the lascivious Howie B., Suck It and See is an inventive attempt to bring porno chic to music. The album isn't, as might be feared, merely a collection of groans and moans. Rather, it's a two-CD set of sultry lounge music and undulating exotica, and while it might be inspired by '70s porn, it in turn is certainly a lot more inspired than an average sex flick soundtrack.
---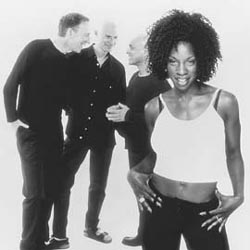 Testify
M People
Epic
Relentlessly uplifting, smooth and glossy, Testify, the best-of compilation from the British neo-soul outfit M People, is simply gorgeous. Granted, the music's funk can get lost under the super-slick production, but there's an addictive energy in the contrast between Heather Small's rich, deep, grainy singing and the polished sheen of the music. Small's voice is very reminiscent of Nina Simone's--it has the same ineffable combination of rough depth and soaring melodic strength, with an exhortative power that puts most other disco divas to shame.
[ San Francisco | MetroActive Central | Archives ]