Book Picks

Picks by Sullivan Bianco and Michael Stabile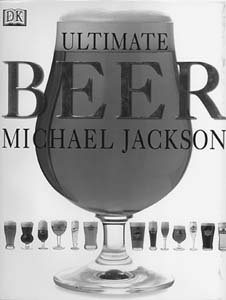 Ultimate Beer
By Michael Jackson
DK Publishing, $29.95.
One way to disguise alcoholism is to become an expert in a particular field related to the industry. One then has an excuse to drink constantly, demand multiple bottles and keep a good supply of liquor-beer-wine in the house. Also, you save money getting invited to tastings and conventions, all of which subsidize your habit. Maybe you can even write a book. Michael Jackson did--not that it necessarily brands him an alcoholic--and the result is part coffee-table book, part encyclopedia. It focuses on hundreds of beers from dozens of countries, offers food pairings (even beer for eating chocolate) and bits of bar-talk knowledge that you'll be happy to espouse during your next blackout round of Molson Ice. (MS)
---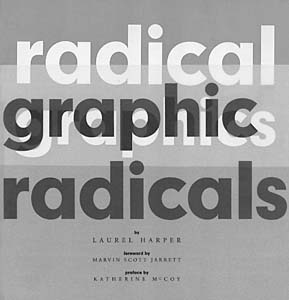 Radical Graphics/Graphic Radicals
By Laurel Harper
Chronicle Books, $29.95.
This sort of book is a no-brainer from Chronicle Books, which routinely issues lavish, challenging, eye-poppingly-designed books in alarming sizes. Formally, both Lee Server's Hong Kong cinema book and David Byrne's Your Action World border on the sculptural: additions to hip coffee tables that gleam with clean cultural credit to last well into December and not much further. RG/GR commemorates and follows the latest designers for the likes of Ray Gun, Emigre, IDEA and Speak (which includes Metropolitan's own cover guru, Martin Venezky), creating brief historical stop-off points in the opening chapter ("Mentors") on Tibor Kalman and Paula Scher. What one gets from this collective catalog is the breezy sense of vicarious artistry that emerges from mere proximity. The reprinting of design, slapping the Radical label on work as disparate as this, is a classic strategy, or at least a Classic one. Just add water and money to connect them all to the Beats, Fluxus and John Cage, as the foreword innocently proffers. A centaur of cannibalism and sycophancy spits out the formula: More is more. Buy it! (SB)
---
[ San Francisco | MetroActive Central | Archives ]