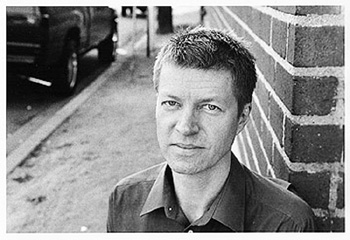 Guitar Clairaudient: Nels Cline plays in sonic realms.

Joint is Jumpin'

Egg City offers a New York state of mind

By Greg Cahill

You might expect to catch the avant-garde mavens of New York's fabled downtown jazz scene at the Bowery Poetry Club or the ultracool Joe's Pub in the Big Apple, but you'd hardly expect them to venture on a regular basis to Petaluma. After all, this North Bay community still marks the rites of spring by parading its children through the streets dressed as barnyard fowl while competing for the title of "Cutest Little Chick" in town.

But after the soccer moms are tucked in for the night, the local hipsters come out to play, sipping cold saketinis and savoring a spirited splash of hot jazz, all served in a Manhattanesque cosmopolitan setting. In recent months, the intimate Zebulon's Lounge in Petaluma has become a way station for such top avant-jazz acts as guitarist Nels Cline (who has recorded with Thurston Moore of Sonic Youth), drummer Scott Amendola of T.J. Kirk, saxophonist Eric Crystal and violinist Jenny Scheinman, a session player heard on Norah Jones' 2002 multiplatinum album Come Away with Me and voted the No. 1 Rising Star Violinist in the 2003 Downbeat Critics Poll.

This vanguard is a major coup for the small suburban nightclub, which also features an impressive nightly lineup of homegrown talent.

"It was Scott Amendola who originally approached me with this wonderful cadre of musicians," explains club co-owner Trevor Cole, who, along with business partner Karen Ford, opened this tiny nightspot just over a year ago. "He performed in our second month with his band--at that time featuring Eric Crystal, a previous acquaintance of mine--and last January Scott brought a different group in every Friday night."

Amendola introduced the jazz impresario to Cline, Scheinman, bassists Devin Hoff and Todd Sickafoose, and several others, all associated with a network of internationally respected players who are redefining the genre. When T.J. Kirk, a side project for eight-string guitar phenom Charlie Hunter, had its long-awaited reunion during the Christmas holidays at Yoshi's jazz club in Oakland, Amendola set up a rare duo performance with Hunter that played earlier this month, selling out four shows in two nights at Zebulon's.

Amendola returns to Zebulon's on Friday, Jan. 23, with Cline, Scheinman and bassist John Shifflett, and again on Tuesday, Jan. 27, with the Nels Cline Singers, an instrumental group that also includes Hoff. If you want to sample the future of jazz, Zebulon's is the place to be that night.

"Cline is not just a musical chameleon," the BBC recently opined. "He always surrounds himself with strong players and gives them ample opportunity to display their skills. This trio is fully interactive (no mere timekeepers here), and the two other members maintain a running dialogue with Cline, echoing, reinforcing and commenting on his lines."

Cole agrees that Cline is spearheading something quite new.

"I love the new direction that these musicians bring to the music world," he says. "Nels has got to be one of the most impressive musical forces I have witnessed--and I am not even a guitar fan in general. He works in sonic realms that most people have no access to, and acts as something of a clairvoyant, channeling these images from the nether world into our brains through his instrument.

"There is a lot of 'free jazz' out there that all sounds the same, basically like garbage. There are a few musicians who are noticeably different, with vision, drive and clarity of execution to bring a new light to this style. This is compelling music."

For Cole, a jazz buff who harbors a real passion for the music he presents, the chance to share acts of this caliber is a real treat. But he's quick to point out that the lounge also nurtures a wide range of lesser-known acts.

"I don't want people to walk away from Zebulon's believing this is the only type of music we have going here," he says. "We cover everything from swing to bop to Latin jazz, and all the younger professionals are highlighted here--people like John Ellis, Mitch Marcus, Julian Lage, Adam Theis, Erik Jekabson and especially Howard Wiley, perform at Zebulon's regularly. These are players that are reshaping jazz as it is known, and yet can't get gigs at bigger venues as they haven't enough of a name for themselves.

"It's a tragedy--the best players perform here every night, but because nobody has heard of them yet, it is often to crowds of no more than 10 people. But they love it anyway."

Here's your chance to say you knew them when.
---
Zebulon's Lounge, 21 Fourth St., Petaluma. For details on all shows, call 707.769.7948 or visit www.zebulonslounge.com.
---
[ North Bay | Metroactive Central | Archives ]