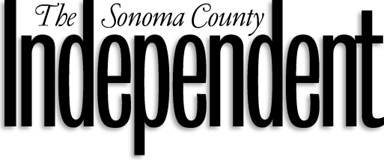 [ MetroActive Central | Archives ]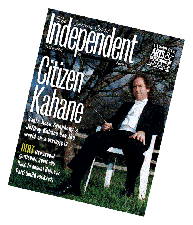 This Week


March 14-20, 1996

Cover
Citizen Kahane: Santa Rosa
Symphony's Jeffrey Kahane has
the world on a string.

News
Demo Dogfight: Democratic
hopefuls slug it out for a shot
at Rep. Frank Riggs.

Hyde and Seek: Raven Theater owner Don Hyde fights unlikely drug charges.

Usual Suspects: Here comes the judge to stop frivolous lawsuits.

News Briefs: Male backlash against daughters; local school board member enrages Spanish speakers.

Arts & Entertainment
Feldo the Clown: Comedian David Feldman spews the same ol' vinegar, even with an Emmy in his hand.

Back in Black: Despite her tragedies, Patti Smith continues to inspire.

Tied in the Wool: Mark Russell has been practicing his natty brand of political satire for more than three decades.

Menu
Lights, Camera, Meatballs!: Local chefs pass on their family recipes to KFTY television viewers.

Hometown
Dirty Habits: Local nurseries re-introduce drought-resistant native plants into suburban landscapes.
---
This page was designed and created by the Boulevards team.
Copyright &copy 1996 Metro Publishing and Virtual Valley, Inc.