Arts
Box Talk
The boxed sets on display this holiday season range from the essential to the extravagant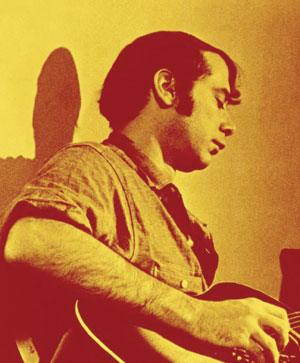 AH, Nevermind. Although the Pixies' Trompe le Monde, the Red Hot Chili Peppers' BloodSugarSexMagik and A Tribe Called Quest's The Low End Theory were all released on the same day in 1991 as Nirvana's breakthrough album, only Nevermind received the 20th-anniversary box-set treatment this year.
"It's totally unnecessary," said my die-hard-Nirvana-fan friend at the time, and he was right. Neither the four-CD, one-DVD "Super Deluxe" edition nor the two-CD "Deluxe" version has anything substantial to offer that hasn't already been widely bootlegged.
And so it is with box sets, those desperate prayers-in-shrinkwrap from what's left of the recording industry that are shouted from the mountaintop every Christmas season.
Or, in the words of Morrissey, "Reissue, repackage, repackage! Re-evaluate the songs, double-pack with a photograph, extra track and a tacky badge!" That's "Paint a Vulgar Picture," collected with all the Smiths' other already-released material in Complete, an eight-CD or -LP set of redundancy.
Previously issued material is also comprised in the four-CD Howlin' Wolf set Smokestack Lightning: The Complete Chess Masters, but the packaging is perfect for people who threw away their CD towers years ago but kept their bookshelves: The compact, embossed-and-bound book is condensed elegance.
"Now I can put my quadraphonic 8-track to rest" is as good a review as one will find for Pink Floyd's Dark Side of the Moon "Immersion Edition"—six discs of the same album, including 5.1 surround and quadraphonic mixes, demo mixes, live performances, early mixes, original stereo mixes, books, ticket stubs, coasters, a scarf and some marbles, which Capitol Records executives have evidently lost.
The Beach Boys album Smile has gone from mythic lost status to a series of celebrated issuances, most notably Brian Wilson's own "completed" version in 2004. The Smile Sessions is a five-CD, two-LP, two-45rpm set in a 3-D box of the original recordings. An entire CD dedicated to snippets of the song "Good Vibrations" is included.
The great jazz guitarist Wes Montgomery recorded mostly orchestra-backed pop material for the Verve label in 1964–'66, which is collected in the five-CD set Movin': The Complete Verve Recordings. A better jazz set this year is the Miles Davis Quintet's Live in Europe 1967, with Wayne Shorter, Herbie Hancock, Ron Carter and Tony Williams—or, for the vinyl enthusiast in your life, Fela Kuti's Vinyl Box Set #1, which collects six impossible-to-find LPs from the great Afrobeat polygamist.
On his site, Elvis Costello has implored his fans to not buy his Return of the Spectacular Spinning Songbook box set, since, for one CD, one DVD and one 10-inch LP, his record company is charging an abhorrent $262. Calling the scheme an "elaborate hoax" with a price that's "either a misprint or a satire," he advised his fans to wait for the single CD out next year and to buy Ambassador of Jazz, a Louis Armstrong box set, instead. "Frankly," he writes, "the music is vastly superior."
Reaching the upper altitude of price is Danny Elfman and Tim Burton's 25th Anniversary Box Set, coming in at a whopping $500+ (depending on the site) for 16 CDs. In a not-exactly-valiant effort in justification, the set includes a book with gold-foil stamping, a DVD of Burton and Elfman having a conversation, a USB flash drive and an embedded music chip that plays a song Elman wrote specifically for this box set. Enticing, isn't it? No?
By far the worthiest set this year is Your Past Comes Back to Haunt You, a five-CD set of early material, mostly unavailable, by the visionary guitarist John Fahey. Fahey's influence is massive, and his music endlessly listenable. He played guitar not like the average 1960s folkie but like a carnival knife-thrower; his otherworldly finger patterns and bizarre tunings stand in stark contrast to Kurt Cobain's sloppy power chords. If you've got a budding guitar player on your Christmas list, choose your inspiration.