Feature
The Recovery Begins
Independent businesses survive with support from their customers.
They share their stories.
Intro | Umbrella Salon | Zareen's | Paper Moon | Hicklebee's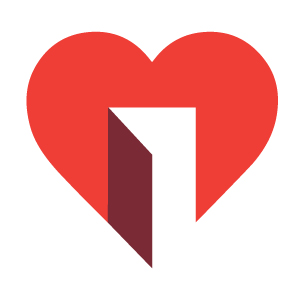 A community's identity is often expressed through the locally-based businesses it sustains over the course of decades. The news this week that longtime icon Original Joe's would reopen was comforting news, because let's face it, it's hard to imagine a San Jose without Original Joe's.
Despite being part of Silicon Valley's resilient economy, small businesses have been walloped hard. Many were already struggling with competition from digital giants, rising rents fueled by an overheated technology-driven economy and displacement from real estate activity.
Santa Clara County was a ground zero for the introduction of coronavirus to the United States—the first death, two of the first 10 identified cases, and, along with neighboring counties, the first shelter-in-place order. The closure of schools, stores, restaurants, event venues and service businesses ground life to a halt. While bright spots like blue skies, traffic-free roads and neighbors saying "hi" to one another provided some uplift, most people couldn't wait to socialize and get haircuts again.
Two months and three weeks after the sheltering began, county public health officials cautiously opened the door to retail shopping, farmers' markets, outdoor dining, drive-in cinemas and small events, while asking the public to continue masking, distancing and remaining at home when not at an authorized event. Gyms, bars, indoors restaurants and traditional movie theaters remained closed.
Just as closed businesses and sheltered customers began to see some rays of hope, however, the other shoe dropped in the form of a knee to a neck in Minneapolis. The cruel killing by an expressionless police officer ignited a firestorm of rage over the country's history of inequality and use of force against citizens.
The overlap between the Covid-19 closures and the George Floyd protests was like a bad joke. San Jose Police stoked the anger by firing tear gas and rubber bullets at City Hall protestors. While demonstrators and police faced off at the civic plaza, others ran through downtown, breaking windows and in some cases looting small businesses, many of them owned by members of communities of color. Four nights of curfew followed.
Boarded up storefronts around downtown San Jose and on Santana Row have made a complicated recovery even harder. There are some hopeful signs. Streets and parking lots have been converted into umbrella-shaded dining areas and patrons are enjoying California's glorious June weather. In Los Gatos, musician Joel Nelson will be driven around on a flatbed truck playing dueling pianos, and there's dancing to DJ music in the streets at Santana Row's tequila bars.
Business reinvention has prompted businesses to jump into the world of electronic ordering. Flights restaurant in Los Gatos and Academic Coffee in San Jose have begun selling household staples. Cannabis has gone from a banned activity to an essential business in the space of a few years. And it will be hard to imagine a world without curbside cocktails to go.
Some businesses won't make it but the strong and innovative will survive. The prospect of a second novel coronavirus surge looms, alongside a potentially messy national election and uncertainty about the economy. What can locals do? Support the businesses they value and enjoy the reopenings—safely, with masks and distancing.
Nearly every local business has its own distinctive 2020 survival story. In this issue, we share some of those stories, and to provide a portrait of a business community weathering the storm and learning something about resilience in the process.