Feature
The 30-Year 'Quest
Cinequest marks three decades with classic films, high-tech and special guests
The 30-Year 'Quest | Parachute | 2001: A Space Odyssey | The Mark of Zorro | Fest Bets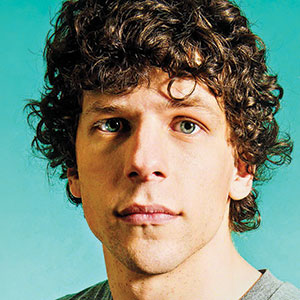 Silicon Valley's most ambitious film festival turns 30 this year, kicking off March 3 at the California Theatre with a screening of the documentary John Pinette: You Go Now. The Cinequest Film & Creativity Festival—which runs March 3Ð15 at various venues in downtown San Jose and at Century 20 in Redwood City—features nightly parties, special events, receptions and industry mixers.
This multi-media, multigenerational festival celebrates history and discovery with everything from silent films to virtual- and augmented-reality installations; Cinequest intends to be on the ground floor of goggle-wearing, immersive storytelling, in the same way they were for affordable, portable digital film a decade or two ago.
Cofounder Halfdan Hussie picked this year's theme: Elation.
"Maybe we're not elated when we're running around setting [the festival] up," he cracks, "but when it's ongoing, that's a different matter."
Marking the anniversary of a fest cofounded by Kathleen Powell and once upon a time run out of Hussey's bungalow near Kukar's House of Pizza, it might be time for nostalgia.
"But the last thing we're doing is looking back," Hussey says.
He prides Cinequest on its democratic voice: 75 percent of the films are picked from open submission. It's loaded with U.S. and international premieres, and divided into four categories—"Thrills," "Life," "Laugh" and "Inspiration." Scattered among these are shorts and documentaries from around the world.
"This represents discovery," Hussey says, "rather than rehashing what famous people have done before."
And yet there are world-famous names here. Among this year's Maverick Spirit Award winners are the poet ruth weiss (March 8) who fled the Nazis in her youth and later became a San Francisco Beat Generation poet. Another refugee is the Vietnamese-born actress Hong Chau (March 5), who played Watchmen's evil genius, Lady Trieu, and Jade in Inherent Vice. And finally, actor Jesse Eisenberg (The Social Network) will be here for his closing-night film Resistance. Eisenberg stars as the famed mime Marcel Marceau in this biopic focusing on Marceau's involvement in the French Resistance during World War II.
Mime is a problematic subject—like accordion or banjo playing. Bad mime is a nuisance, but too few today have seen how good Marcel Marceau was. Marceau's white-faced "Mr. Bip'' used to appear in the 16mm shorts Geoff Alexander screened as a part of the Cine16 series in downtown San Jose.
Directed by Jonathan Jakubowicz, the unpreviewed Resistance tells the story of Marceau's efforts to hide children of the Holocaust. For these deeds, Marceau won the Wallenberg Medal in 2001.
He was born Marcel Mangel in Strasbourg, France, in 1923. Though he initially trained to be a painter, he was bewitched by the movies. First he was dazzled by Charlie Chaplin's miming on screen. Later he was entranced by Jean Louis Barrault's white-faced Pierrot in Marcel Carne's immortal Children of Paradise.
His character, Bip, took its name from Charles Dickens' Pip, "Because when you are 20, you have great expectations," Marceau quipped.
When the war came, he joined the French Resistance; at that point, the Nazis had already taken his father. During the 2001 Wallenberg Medal ceremony at the University of Michigan, this man of few words spoke of what he did during the war.
"It is true that I saved children, bringing them to the border in Switzerland," he said. "I forged identity cards with my brother when it was very dangerous because you could be arrested if you were in the underground. I also forged papers ... to save Gentiles and Jews ... there was a law in Vichy-occupied France—to send the young French men, who were 18, 19 years old, to factories in Germany."
Eisenberg is an interesting casting choice for Marceau. At 36, he still seems like an enfant terrible—in the Zombieland movies he plays an arrested-development case who could be half that age. Like Joseph Cotten, an actor I'd suggest he resembles, and not just because of the hair, he consistently straddles a moral line. In Eisenberg's case, he tries to smooth it all with beguiling fast talk. Eisenberg started in movies after a stint on the TV show Get Real; his first starring turn on the big screen came in 2002 when he played an Ohio virgin getting lousy advice about women from his worldly uncle (Campbell Scott) in Roger Dodger.
Eisenberg's big break came in his fourth theatrical role, director Noah Baumbach's 2005 feature The Squid and the Whale. The film helped cement Eisenberg's clout, when he starred alongside Jeff Daniels and Laura Linney as the eldest son of a crumbling, upper-middle-class New York family. (Baumbach later made Marriage Story about his own divorce; it goes to show how little we can learn from our parents' experience.) Eisenberg's Walt seemed bent under the weight of his parents' genius as if it were an overloaded backpack, and he very honestly showed the willingness of a kid in such a situation to play the mother and father against each other. It's a ruthless film.
Eisenberg is most lovable when he shows his childish weakness. That quality is reflected in the shoegazing song he plagiarizes from Roger Waters, or in his prissy moan when he discovers that his mother (Laura Linney) had a lover: "Oh God, under our nose, like a bordello, men coming in and out!"
The Social Network (2010) was a towering yet subversive work—a film whose warning many failed to heed. Few at the time understood Facebook's potential for evil, as panopticon and election-toppler.
As Mark Zuckerberg, Eisenberg was indelible, beady-eyed and covert, with the occasional pit-viper sway of a truculent, lowered forehead. His Zuck embodied the kind of remorseless superiority that always seems comically childish and wounded. And when Eisenberg actually later did get to play one of the lowest notes on the keyboard, the psychotic Lex Luthor, all he had to do was turn up the Zuck a little in volume and speed.
When not acting, Eisenberg does a spot of writing. He has a 2015 byline in The New Yorker. "An Honest Film Review," is a taxing piece imagining the kind of careless, envious blogger who fouls the internet. It functioned mostly to piss off critics who'd begged people to see The Squid and the Whale. Later, Eisenberg claimed he was responding to some imbecilic online piece about Woody Allen, who no doubt needed defense against the charge of making a new movie every year, whether the world needed it or not.
The kind of dramedies Allen makes are natural for Eisenberg—roles for a sharp, good looking and sometimes romantically outsmarted Jewish kid. There was not much for Eisenberg but to be eager and deceived in the Depression-era Cafe Society (2016). Eisenberg had a terrific scene among the older-than-Tacitius Rome jokes in Allen's To Rome With Love (2012). He and a squandered Greta Gerwig were a couple who received a dinner guest played by Ellen Page. She describes a lesbian encounter over supper, and Eisenberg's Jack makes a wonderful face of yearning, exactly like those YouTube videos where a dog is trained to resist chomping at the biscuit balanced on its nose.
While it'll be interesting to see Eisenberg interviewed, the essence of Cinequest is unpredictability. The impact of the century-old, silent The Mark of Zorro or the half-century old 2001: A Space Odyssey can be anticipated. What I always look forward to are the surprising performances, the flabbergasting reveals and the shock of recognition during this annual meeting of industry warriors and film connoisseurs.
Resistance
Mar 15, 6pm
California Theatre