[ MetroActive Central | Archives ]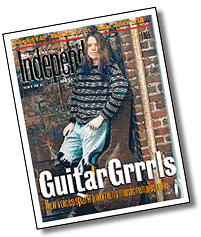 January 25-31, 1996
Features

Last Rites: The greying of America's fraternal orders of Moose, Druids, and Odd Fellows.

Frontlines

Water Worries: Mixed reviews of the Valley of the Moon Water District's performance.

News Briefs: Davis gets a date; Timmons gets a charge.

Arts &amp Entertainment

---

This page was designed and created by the Boulevards team.
Copyright &copy 1996 Metro Publishing and Virtual Valley, Inc.