Movies
Review: 'The Earth Dies Streaming'
Film critic A.S. Hamrah's new book collects essays on contemporary cinema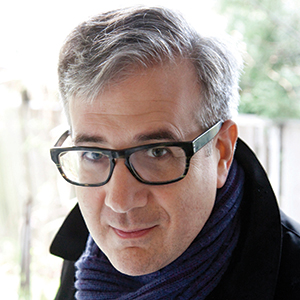 The closure of the streaming service FilmStruck on Thursday is evidence of the broken promise in streaming, as movies, some available nowhere else, vanish from the internet.
AT&T-Warner Brothers have the excuse that unpopularity led to their decision to kill FilmStruck, which offered both the fluffiest of classic Hollywood and the weightiest of foreign cinema. It's a brazenly cynical move, thundered against by big-name movie directors and dogged film critics alike. And it suggests that content providers care less about programming good films than letting algorithms do the work. Parodying the suggestions the bots make, a friend says, "If you liked A Bug's Life, you may like The Human Centipede."
Algorithms wouldn't have known, as FilmStruck's programmers did, to get six Nicolas Roeg films ready to stream within 24 hours of the death of the prescient British filmmaker, who made the best ever cinematic use of Bowie and Jagger. Why spend the day mulling over how Freddie Mercury's sexuality was portrayed in Bohemian Rhapsody when you could watch the homoeroticism right up front, in Roeg's 1970 Performance?
This act of corporate malevolence informs the work of the astute critic A.S. Hamrah in his The Earth Dies Streaming: Film Writing 2002-2018 ($20, n+1 books). Best known for "A Cottage for Sale," his celebrated essay on Los Gatos' own Thomas Kinkade, Hamrah practices the kind of acid criticism that divines the difference between gold and iron pyrite. His work favors acute observation over the roster of what happened to whom during the course of a movie.
Hamrah is not a fanatic, favoring both Uncle Buck and Uncle Boonmee, Who Can Remember His Past Lives. He can be intransigent, as when he refuses to review Life of Pi on the grounds that they wouldn't let him in the theater with the expensive cup of coffee he had just brought. He dismisses No Country for Old Men in one sentence—agreed; it seems to me that a movie with a guy tossing a coin to decide whether someone lives or dies ought to have Batman in it. But as was said of the critic's critic Manny Farber, you learn something even when Hamrah is beating up a movie you like. Included here is an unsentimental obit on Farber (who wrote "the point of film criticism is to build up the mystery"). Hamrah reveals his personal unhappiness in Boston, when writing of the end of Chantal Akerman, with whom he once shared a meal in a bleak neighborhood in the Hub City.
This piece sent me straight to FilmStruck, where six of Akerman's films were ready and waiting: 1968's Saute Ma Ville (one meaning is "Blow Up My Town") was 13 minutes of pure punk rock—everything you ever got from 4/4 time and screams of contempt. 1977's News from Home reveled in the luxurious stillness of a humanless NYC. Je Tu Il Elle, about a stymied girl's immobility, evoked certain depressed episodes where you become the trapped person in the anti-joke, looking for a corner in a round room.
The prize in The Earth Dies Streaming is "Heads Without Bodies: Trumpancholia and Twin Peaks." Trying to sum up the Trump years, he begins with a hejira to Canada to escape the inauguration, and ends up in a bar watching The Thing With Two Heads (1972). This antique horror movie turned out to have a surprising relevance, anticipating as it did the alleged scandal of Kathy Griffin posing with a bloody mask of Trump.
"More artfully," Hamrah notes, "the German magazine Der Spiegel depicted Trump's head as a flaming planet É like the planet gone out of orbit in Lars von Trier's Melancholia." Hamrah diagnosis us with "Trumpancholia, a psychological condition now afflicting much of the planet's population, who have traded the things they used to enjoy for the constant monitoring of Trump's reality-TV spectacle."
In his vision the giant disembodied head of Trump can insert itself into any discourse, pop up out of a TV or a Twitter feed, or joy-buzz your smartphone whenever it likes. Today, it's quite hard to tell where the political spectacle begins and the cinematic spectacle ends. But pull threads as deftly as Hamrah does, and the whole ugly tapestry falls apart.