It's Memorial Day Weekend and there's a ton of parties so hang on to your cocktails and get ready for...
Madonna, George Clinton, UFC, Pool Parties, Pimps, 'Kickers & Scientologists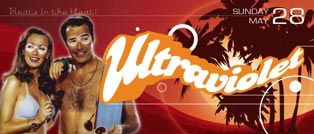 TOTALLY UNEAQ: One of the Bay Area's best electronic music groups, the trio Uneaq, will bring its sweet, sexy house grooves to Emma's in Downtown San Jose on Sunday. The outdoor patio will writhe and bounce in the sunshine to special guest DJs from Velvet Shop in the afternoon. Uneaq finishes things off after the sun goes down heading into Memorial Day. Ultraviolet starts Sunday May 28 at 2pm. The patio at Emma's, 177 W. Santa Clara St., San Jose.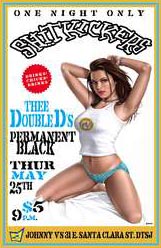 KICKING WHAT? Even if you hate country music like us, you'll enjoy these banjo-toting urban hillbillies singing about whiskey, grandma and infidelity. San Jose's own hicksters, the Shltkickers, kick off their four-state west coast tour at Johnny V's. Members of the iPod generation can pluck out their ear buds and witness genuine living humans with musical instruments tearing up a stage and driving a crowd to uncivilized behavior. Thursday May 25th at 9pm. Johnny V's, 31 E. Santa Clara St., San Jose. Cover: you'll still be able to afford a case of Hamm's.
San Jose Club Gallery
Nightlife scenes from bars and clubs in downtown San Jose and the surrounding area.
HEY, WE TOOK FRENCH: The Moulin Rogue Theme Party Risque gets riskay in all its lacy house of ill repute glory at Taste Ultra Lounge on Saturday, May 27. Come out and voulez vous, or whatever. Taste Ultra Lounge, 87 N. San Pedro St, San Jose. Burlesqued females and the well behaved guys that ogle them get in free before 11pm. After that, be prepared to part with a Jackson.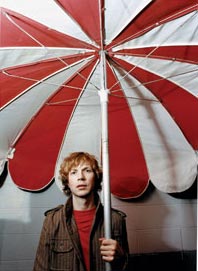 < ODELAY! Beck plays on Tuesday, May 30 at 7:30pm. Santa Cruz Civic Auditorium, 307 Church St., Santa Cruz; Tel. 831.420.5260. Tickets run $37.50.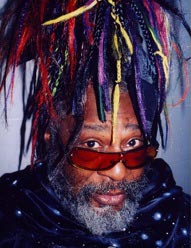 > SHOULD, BUT WON'T RUN FOR OFFICE: Although he definitely has the name for it. Funk ambassador George Clinton and the legendary Parliament-Funkadelic music machine brings its finger-smelling good extravaganza to what will no doubt be a crowded Catalyst stage. We also have it on good authority (all right it's our Santa Cruz office) that Beck is going to show up after his gig at the Civic, and without L. Ron Hubbard. George Clinton and Parliament-Funkadelic, Tuesday May 30 at 8pm, The Catalyst, 1011 Pacific Ave., Santa Cruz; Tel. 831.423.1336. Tickets: $30-$34.
FIGHT CLUB 2: Last weekend you could've watched two grown men club each other, well, on Saturday...watch a bunch of grown men club each other (with a little more brutality) and drink at the UFC Fight Party. UFC Fight Party, Saturday, May 27 at 6pm,. Scores Sports Bar and Grill, 417 S. First St., San Jose. Out of Pocket: $10 for booze and bloodshed.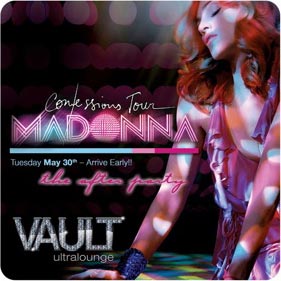 MATERIAL GIRL: Madonna, diva for the last 20 years, questionable film star, mother of two and practicing Kabbalist brings her Confessions tour to the HP Pavilion May 30 and 31. When the Tuesday, May 30 show ends, The Vault hosts a huge afterparty. The Vault Ultralounge, 81 W. Santa Clara St., San Jose. Tickets, available through Ticketmaster, for Madonna's Confessions Tour are expensive, The Vault is proportionately less.
CRUSHED VELVET: The Velvet Shop, which has been kickin' it live and keepin' it real in San Jose for more than 12 years, brings DJ Rithma to the SoFA Lounge for an exclusive San Jose appearance. The Velvet Shop, Thursday, May 25, 9pm at SoFA Lounge, 372 S. First St., San Jose. Cover: free if you're guest listed and miniscule if you're not.
DON'T HATE THE PLAYA: Club Glo brings pimpin' back downtown despite the fact that cops say it's illegal. The all new Pimpin Party at Club Glo hits Saturday, May 27 at 9:30. Club Glo, 396 S. First St., San Jose. Wallet Sense: get on the guest list for a fiver before 11pm.
BREAKFAST IN HELL: Jucifer, a hot duo out of Atlanta that completely abuse their instruments and tap the likes of Portishead, My Bloody Valentine and Slayer for inspiration rock the Blank Club on Friday, May 26 at 9pm. Jucifer with El Buzzard and Feast, The Blank Club, 44 S. Almaden Ave., San Jose. Cover: a measly $8 for this one of a kind sonic assault.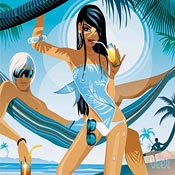 AT THE COPA CABANA: Lounge poolside with like minded hotties and cool beats spun by over 14 of the west coast's best DJs at Wild on Cabana 2, just remember to use the sweat-proof sunblock. Wild on Cabana 2, Sunday, May 28, noon until 2am. Poolside at the Crowne Plaza Hotel, 4290 El Camino Real, Palo Alto; Tel. 650.628.0157. Tickets: obscenely cheap at $20 for general admission and rising to obscenely expensive if you get the hotel room package.
CAN'T GROW UP THOUGH WE KNOW WE SHOULD: The orignal White Punks on Dope have left their Marin digs to inflict brain damage on yet a fourth decade. Performance artists from the pre-punk glam mid-70s, they became pop sensations with anti-love songs like "Don't Touch Me There," and "Talk to You Later." Fee Waybill is still looks great with a TV on his head and performs recklessly for an audience that is guaranteed to scream "W.P.O.D." on cue. Friday, May 26, 8pm at Avalon Nightclub on the Lawrence Expressway in Santa Clara. Info: 408.241.0777
OKAY, WRITE THIS STUFF DOWN...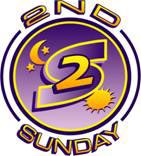 SECOND SUNDAY IS ALMOST HERE: The legendary Second Sunday party kicks off June 11 at Kelly's Mission Rock in San Francisco, and the first party of the season is usually among the hottest of the year. DJ lineup includes Doc Martin, Andy Caldwell, Jeno, M3, Ellen Ferrato, Mike Ameci and Second Sunday co-founder Ben Doren. The first 200 tickets are discounted to $20 and are going fast online.
THE OFFICIAL METROACTIVE SUMMER KICKOFF PARTY: That's right, we're throwing a huge island party to kick summer off right. We've made Clandestine Crew an offer they couldn't refuse, so they'll be droppin' beats all day and special guest band Drunken Starfighter will keep it live at downtown SJ's Smoke Tiki Lounge on Saturday, June 10. The festivities start in the afternoon and go until Giligan passes out.
ROCK THE BELLS: This world class hip-hop platform features Wu-Tang, Mos Def, De La Soul, Redman and many more beat philosophers. Tickets for the Nor Cal show go on sale Saturday May 27 at noon through Ticketmaster...so pass out with your laptop.
Thanks for scrolling to the footer message of another fine edition of Metroactive:Clubs. We slave away in front of flat panel monitors and stay out late too many nights each week just to keep you posted on the top events each week so you maximize your enjoyment of the local scene. If this newsletter was forwarded to you by a friend, sign up to receive your own copy at www.metroactive.com/clubs.
—This week's newsletter by: RO, BW, AR and CF

SEARCH UPCOMING MUSIC EVENTS

METROACTIVE CLUB GALLERY

MUSIC CALENDAR PICKS