By Todd Inoue
Now with the chili finger scandal solved, San Jose can breath a huge sigh of relief and get back to the business of having fun. The summer concert season offers multiple opportunities to rock out, chill out and zone out. If any major theme can be gleaned from the bookings this summer, it's that everything old is new again. Bryan Adams and Def Leppard at Municipal Stadium. Judas Priest and Queensryche at Shoreline. ZZ Top at Montalvo. Billy Idol and the Pixies at the Civic. Hey, even Musical Youth is back. If we want it to be the '80s so bad, let's go all the way and roll back gas prices, too.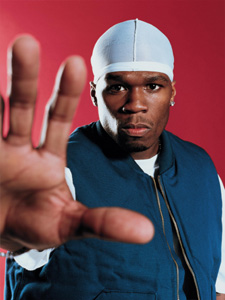 Anger Management III
HP Pavilion, July 19
What began as a way to bridge rock and rap subcultures has bowed to rap's dominance, as this lineup is now just a big excuse to wave white towels, wear wife-beaters and scream into a microphone. Tour headliner Eminem has held American youth in his grasp for the past five years and shows no signs of lessening his grip. 50 Cent is rap's current "it" guy, with his own sneaker and Glaceau VitaminWater brands. Lil Jon and the Eastside Boys schooled the world on crunk and what "skeet" is. D-12 and G-Unit, Em and 50's posses, respectively, have found airplay where similar second banana republics haven't. Obie Trice and Stat Quo round out the lineup.
Jackie Greene
Mountain Winery, June 23-24 (opening for Jewel)
Jazz on the Plazz, July 27
It's only a matter of time before Jackie Greene jumps from the opening slots and community bandstands to come into his own. He does a hearty singer/songwriter thing that echoes Bob Dylan—voice, guitar and harmonica recorded in mono. But his youthful élan has others whispering John Mayer and Jack Johnson. He's sold 50,000 records independently and signed to Verve/Forecast and local Sactown label Dig. For those who like to forecast futures, Greene's stock is rising fast. See him for free in Los Gatos before you have to pay good money next year.
Billy Idol
San Jose Civic Auditorium, July 8
An untold story of a past America Festival was that Billy Idol was this close to playing San Jose's annual blowout but in the end wanted too much money and pulled out (the hoards were eventually fed Smash Mouth). Too bad, because Billy would have rocked the Meadow with a snarl and upturned lip. He is the genuine article and has the ability to charm even the most jaded audiences—see Bridge School Benefit 2001. He's got an enviable discography that ages gracefully ("White Wedding," "Dancing With Myself," "Eyes Without a Face," "Rebel Yell") and only Billy Idol and Tom Jones can successfully play caricatures of themselves without embarrassing their fans. He plays San Jose after doing a few dates with the Warped Tour. Right!
Miller Music in The Other Park
St. James Park, June 9, 16, 23, 30
Music in the Other Park is the annual warm-up to Music in the Park, but now it seems like the main course. The event at St. James Park revs up with Goldfinger—the punk-pop band featuring Electric Love Hog leader and rabid PETA activist John Feldman. The vastly underrated Tubes with Fee Waybill plow through their repertoire of quirky rock ("Talk to Ya Later," "White Punks on Dope," "She's a Beauty"). El Chicano on the 23rd set the bar for Latin rock. And for the biggest surprise: a set by "Pass the Dutchie" where-are-they-now band Musical Youth and "Gangsta Bitch" rapper Apache Indian. It's a mix: overt references to ganja/dope smoking, Latin rock, and a kosher ska punk vegan in the shade of Superior Court? It won't be boring.
Pink Martini
Montalvo Garden Theatre, Sept. 7
Like many groups that are "big in Japan," Pink Martini passed the domestic flights and hit the international terminal. When they touched down, an audience with arms open was waiting holding their CDs. After intense touring and some lucky breaks, the cocktail pop combo from Portland went platinum in France, where they were nominated for Song of the Year ("Je Ne Veux Pas Travailler" based on a French poem) and Best New Artist. Their fluency in multiple styles (Cuban, Spanish, Brazilian, French, Greek, Japanese, Italian, Latin and Opera) tastes sweet like a Cosmopolitan and is equally gorgeous, playful and decadent.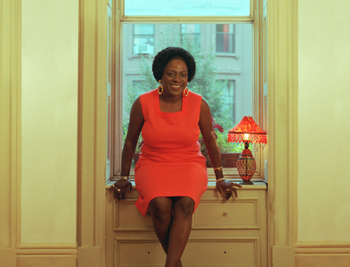 Sharon Jones and The Dap-Kings
Monterey Jazz Festival, Sept. 17
Sharon Jones and the Dap-Kings is a surprising find. Though the Augusta, Ga. singer spent most of her career in obscurity, the funk label Desco unearthed some Jones gems—"The Landlord" and "Switchblade"—in 1999 and the gospel spread. The rerelease made funk fans shudder in ecstasy and propelled her notoriety to a whole new generation. She's since recorded two albums: Naturally and Dap-Dippin' With Sharon Jones and the Dap-Kings. One gets the sense of a rare recording unearthed from a secret vault. It's just the vintage technique that fools the ear, which uncannily replicate the '70s funk she's known for. When Jones' version of Janet Jackson's "What Have You Done For Me Lately" comes on, you can't help but giggle.
Hall & Oates
Mountain Winery, June 28
Ego Trip rarely gets it wrong, but on the issue of who deserves a ghetto pass, Hall & Oates or Phil Collins—come on, this should be a no-brainer. Collins may have worked with Bone Thugs-N-Harmony and Earth Wind & Fire's Philip Bailey and employed EWF's horn section, but H&O worked with David Ruffin and Eddie Kendricks and have soul for days. Party DJs spin "I Can't Go for That (No Can Do)" and "Say It Ain't So" without irony, and "Out of Touch" drove B-boys crazy. Collins' declining stock can be summed up in two words: Tarzan soundtrack. Collins stacks chips from Disney, but Hall & Oates stack hits like pancakes: "Sara Smile," "Rich Girl," "Private Eyes," "Kiss on My List," "Maneater," "Family Man," "Method of Modern Love," etc. It's time to recognize Hall & Oates for what they are: damn good blue-eyed pop soul men. Hate if you want, but put on their records and dare not to sing along. Impossible.

Def Leppard/Bryan Adams
San Jose Municipal Stadium, June 3
In their '80s prime, these two could easily have filled Spartan Stadium— kitty-cornered from the June 3 venue at Municipal Stadium. But, alas, time marches on, waistbands expand and groupies put down the bong and pick up minivan keys. Like their fans, Def Leppard aren't revisiting the bacchanalian days of yore; it's all about nostalgic, one-armed drumming pop metal fun. Maybe they could tweak their songs to reflect the changing technology and bodily needs: "Digital Photograph," "Bringing on the Heartburn" and eventual set closer, "Pour Some Splenda on Me." Bryan Adams is also along for the ride. I still hold a grudge against the guy—the wimpy "The Best Is Yet to Come" was my 1984 senior prom theme; I wanted Saga's "On the Loose," damn it! This is an odd tour—a English band and a Canadian rocker touring American minor-league ballparks. But whatever, it'll blow doors on whatever's popping off at Santana Row.
The Bad Plus, Soulive, Jason Moran
San Jose Jazz Festival, Aug. 11-14
The San Jose Jazz Festival gets a huge shot of cool this year. The Bad Plus is a rock band masquerading as a jazz trio. Their reimaginings of "Smells Like Teen Spirit," Blondie's "Heart of Glass," and Aphex Twin's "Flim" caused tails to wag, but it is the trio's toxic mixture of personality and performance that really defines it. Soulive is one of the coolest soul/groove/jazz bands. Jason Moran is one of the most exciting cats coming from the New York art jazz scene. It's a nice change from the contemporary snooze-jazz that tends to proliferate at the festival every year.

Green Day
SBC Park, Sept. 24
I saw Green Day at the Oakland Coliseum. It seemed so cavernous, and Dookie seemed like such a fluke. But America was crazy for Green Day, so much that even KMEL had to play them! But respect due, they pulled off a decent show though the Hi-Fives looked a little ridiculous. Now the East Bay punk-rock heroes and creators of 2004's lauded American Idiot are back in the surreal life. They graduate to the next step up: SBC park. Good for them. What a scene: the open air, bridge in the view, punks doing backflips into McCovey Cove—priceless. Jimmy Eat World opens.
Sounds of the Underground
Shoreline Amphitheatre, July 23
I guess Shoreline didn't feel safe turning the keys to its huge amphitheater over to the metal underground, but the parking lot and concourse is open season. This ambitious tour comprises new-school metal and its punk, screamo, hardcore offshoots. It's like the next generation Ozzfest and Warped Tour. The overwhelming majority of bands don't have airplay, so it's a logical decision for the tour to play the parking lot, but with the Bay Area such a metal stronghold, demand for a second Sounds of the Underground could very well make it play the amphitheater next year. Bands include Lamb of God, Clutch, Opeth, Poison the Well, From Autumn to Ashes, Unearth, Chimaira and a special appearance by GWAR.
Festival of Culture
The California Theatre, San Jose, June 9-12
The Performing Arts Series returns under a new name: the Festival of Cultures, sponsored by the city, the Arts Council and the San Jose Jazz Society. The four-day blowout features a preview of this summer's jazz festival with the Dahveed Behroozi Trio and Claudia Villela Ensembles (June 9); performances by the Firebirth Youth Chinese Orchestra, Kawailehua Hula Ohana, Abhinaya Dance Company and Kaisahan of San Jose (June 11); a night called "Dance Underground," spotlighting the Visual Rhythm Dance Company with Nu Origin, Jason Bayani, B-Syde and Jacqueline Herrara (June 11); and a concert with Zochipilli called "Rhythm Is the Root" (June 12).
Summer Classical
Cabrillo Music Festival, Aug. 1-14, Santa Cruz
Carmel Bach Festival, July 16-Aug. 6, Carmel
[email protected], July 27-Aug. 12, Menlo Park
Three major festivals cover a wide chronological span of classical music. The venerable Carmel Bach Festival concentrates on Bach and his Baroque contemporaries, with a few forays into sympathetic modern composers. This year's edition of newcomer [email protected] focuses in depth on all things Beethoven. The Cabrillo Music Festival in Santa Cruz is devoted, as always, to cutting-edge contemporary classic, with performances by the Kronos Quartet, Marc Ribot and Dutch violinist Marijn Simons.
---

Alameda County Fair
4501 Pleasanton Ave, Pleasanton; www.alamedacountyfair.com
The Charlie Daniels Band 6/24
Village People 6/25
Elvin Bishop 6/27
Josh Turner 6/28
Jose Feliciano 6/29
War 6/30
Raven-Symone 7/1
Diana DeGarmo 7/2
Starship 7/3
AC/DShe 7/5
Rita Coolidge 7/6
Jaci Velasquez 7/8
ConFunkShun 7/9
Tracy Lawrence 7/10

Blank Club
44 S. Almaden Ave, San Jose; 408.29BLANK; www.theblankclub.com
The Epoxies 5/20
High on Fire 5/21
Punk Rock Karaoke 5/23
The Star People 5/24
The Shoguns 5/27
Pixies Afterparty 5/31
Monkey 6/3
Eddie and the Hot Rods 6/5
Firme 6/10
Unsane 6/17
Insolence 6/25
Cigarette 7/22
Kungfu Vampire 7/30
Shitkickers 8/27

Espresso Garden & Cafe
814 S. Bascom Ave, San Jose; 408.292.7940; www.espresso-garden.com
Fred Eaglesmith 5/20
Stairwell Sisters 5/21
Tony McManus 5/27
Houston Jones 6/4
Fairport Convention 6/15
Brocciellande 6/17

Fox Theatre
2215 Broadway, Redwood City; 650.369.4119; www.foxdream.com
Joe Jackson and Todd Rundgren 5/21
Brothers Cazimero 5/22
Indigo Girls 7/9
Dana Carvey 8/6-7
Vanessa Williams 9/24
Emmylou Harris 9/29
SF Comedy Competition 10/8
Daniela Mercury and Carnival Electronico 10/13
Yamato 10/14
Sarah Vowell 10/28
A Woman's Heart 11/4
Alexander McCall Smith 11/6
Bill Cosby 11/13
Joan Baez 12/3
Brian Setzer Orchestra 12/20

Greek Theatre, UC-Berkeley
Gayley Road and Stadium Rim Way, Berkeley; 408.998.TIXS
The Mars Volta 6/3
Wilco 6/11
Widespread Panic 7/8-10
Mark Knopfler 7/23
Jack Johnson 8/19-20
James Taylor 10/24
Tom Petty 10/26-27
Brian Wilson 9/2
Loggins and Messina 9/10

HP Pavilion At San Jose
525 W. Santa Clara St, San Jose; 408.998.TIXS; www.hppsj.com
Bomb Veinte 5/25
Sarah Geronimo 6/3
Mormon Tabernacle Choir 6/30
Anger Management w/ Eminem 7/19
American Idol Live 8/20
Neil Diamond 9/24
Newsboys 10/7
The Eagles 10/10 & 14
Paul McCartney 11/7-8
Andre Rieu 12/15

Jazz on the Plazz
Los Gatos Town Plaza; West Main Street and Santa Cruz, Los Gatos; www.jazzontheplazz.com
Giacomo Gates 7/19-20
Jackie Greene 7/27
Roseanna Vitro 8/3
Full Spectrum Jazz 8/10
Kaye Bohler Jazz Quartet 8/17
Paula West 8/24
Mary Stallings 8/31
Don Olivet and Greg Hester Quartet 9/7
Pete Escovedo 9/14
Danny Hull and the Allstars 9/21

Little Fox Theatre
2209 Broadway, Redwood City; 650.369.4119; www.foxdream.com
Heather Combs Band 5/18
James Robinson 5/19
Pride & Joy 5/20
Mandonna 5/21
Niyaz 5/22
Hookslide 5/26
Caravanserai 5/27
Jimmy Thackery and the Drivers 5/28
Mickey Joseph 5/29
Virginia Mayhew Quartet 6/2
Unauthorized Rolling Stones 6/3
Malo 6/4
Darol Anger's Republic of Strings 6/5
Djangofest 6/9-12
Blues Guitar Extravaganza 6/17
Celebration of Spirit 6/19
Brass Blast 6/24
Groovelily 7/14
Hot For Teacher 7/16
Wonderbread Five 7/22

Miller Music In the Park
Plaza de Cesar Chavez; Market and San Carlos St, San Jose; 408.279.1775; www.sjdowntown.com
To Be Announced 7/7
John Hiatt and the N. Mississippi All-Stars 7/14
Greg Kihn 7/21
Everton Blender 7/28
Los Mocosos 8/4
Lenny Williams 8/11
Tommy Castro Band/Luce 8/18
White Album Ensemble 8/25
To Be Announced 9/1
To Be Announced 9/8

Miller Music in The Other Park
St. James Park; N. First and St. James Streets, San Jose; 408.279.1775; www.sjdowntown.com
Goldfinger 6/9
The Tubes 6/16
El Chicano 6/23
Musical Youth 6/30

Montalvo's Garden Theatre
15400 Montalvo Rd, Saratoga; 408.961.5858; www.villamontalvo.org
Keb' Mo 6/9
Los Lobos 6/17
David McCullough 6/20
The Neville Brothers and Steel Pulse 6/22
India.Arie 6/26
Acoustic Alchemy and Paris Combo 6/30
Chris Botti and Brian Culbertson 7/7
Julio Iglesias 7/8
Indigo Girls (front lawn) 7/10
Midsummer Mozart Festival 7/14
Poco/Pure Prairie League 7/21
Marc Cohn and Suzanne Vega 7/27
Linda Eder 7/28
Russian National Orchestra 7/29
Dave Koz and Friends (front lawn) 7/31
Michael Bolton 8/3
Gladys Knight 8/5
Jonny Lang 8/10
Michael Franks and David Benoit 8/14
Bobby McFerrin and Chick Corea 8/18
Keiko Matsui and Craig Chaquico 8/19
KPIG Songwriter Festival w/ Etta James 8/21
Medeski, Martin and Wood 8/25
Dave Brubeck Quartet 8/26
America 8/28
Pink Martini 9/7
Keali'i Reichel and Na Leo 9/8
Guitars and Saxes 9/9
Gordon Lightfoot 9/13
George Duke and Joe Sample 9/14
Brian McKnight 9/16
Sonny Rollins 9/18
ZZ Top 9/23
Seal 9/28-29
Doc Watson 9/30

Monterey Jazz Festival
Monterey Fairgrounds; 2000 Fairground Rd, Monterey; 831.373.3366; www.montereyjazzfestival.org
9/16
Sonny Rollins, Spanish Harlem Orchestra, John Handy 40th Anniversary Quintet, Banyan, Jay Collins, Benny Green, Lost Chords, John Handy, Donny McCaslin, Jacqui Naylor Quartet, Berklee-Monterey Quartet
9/17
Larry Carlton and Sapphire Blue with Ledisi, Mavis Staples, Sharon Jones and the Dap-Kings, Tony Bennett, John Scofield's Tribute to Ray Charles, Carla Blew Big Band, Andy Bey Quartet, Lounge Art Ensemble, Joey Calderazzo Trio, Miguel Zenon, Claudia Acuña, Sheila Jordan and Steve Kuhm, Zigaboo Modeliste, New
9/18
Lee Ritenour and Friends w/ Dave Grusin, Next Generation Jazz Orchestra with Branford Marsalis, Pat Metheny with Christian McBride and Antonio Sanchez, Branford Marsalis Quartet, Madeline Peyroux, John Scofield Trio, Christian McBride Band, Danny Zeitlan Trio, Jang Seven, Doug Wamble Quartet, Clairdee, Valerie Joi Fiddmont and TruJoi, Natasha Miller, Clifford Brown-Stan Getz Fellows, Kyle Eastwood Group

Mountain Winery
14831 Pierce Rd, Saratoga; 408.741.2822; www.mountainwinery.com
The Go-Go's 6/2
Steve Winwood 6/7-8
Tower of Power 6/9
The Beach Boys 6/10
Bebel Gilberto/Peter Cincotti 6/15
Lucinda Williams 6/16
Al Green 6/17
Margaret Cho 6/18
David Byrne 6/21-22
Jewel 6/23-24
Cesaria Evora 6/25
Buddy Guy 6/26
Wallflowers 6/27
Hall & Oates 6/28
Lyle Lovett 6/29-30
Ottmar Liebert and Luna Negra 7/1
Leo Kottke and Mike Gordon 7/2
Chris Isaak 7/6-8
Finn Brothers 7/12
The B-52's 7/13
Ray LaMontagne 7/14
Boz Scaggs 7/15-16
Tears For Fears 7/22
Bruce Hornsby 7/23
Pat Benatar 7/26
Mark Knopfler 7/27
Michael McDonald 7/28
Lewis Black 7/29
LeAnn Rimes 8/2
Big Head Todd and the Monsters 8/5
Violent Femmes 8/6
Los Lonely Boys 8/7
B.B. King 8/8
Gipsy Kings 8/9-10
Aimee Mann 8/11
John Hiatt/Shawn Colvin 8/12
Carole King 8/13
Styx 8/14
Cowboy Junkies 8/16
Creedence Clearwater Revisited 8/17
Amy Grant 8/18
Stanley Clarke, Bela Fleck, Jean-Luc Ponty 8/19
Bill Maher 8/20
Chaka Khan 8/21
Hot Summer Nights with Al Jarreau 8/25
Tony Bennett 8/27
Donna Summer 8/28
Tom Jones 8/29
Susan Tedeschi/Blind Boys of Alabama 8/30
Doobie Brothers 9/1-2
Big Bad Voodoo Daddy 9/9
Huey Lewis and the News 9/16-17
Ani DiFranco 9/18

Music in the Park (Los Gatos)
Civic Center lawn; 110 E. Main St, Los Gatos; 408.354.6820
Joe Sharino Band 6/26
Fred McCarty & Co. 7/3
San Jose Wind Symphony 7/4
The Hit Men 7/4
Lao Tizer 7/10
Opera San Jose 7/17
Jamie Davis Quartet 7/24
Wally's Swing World 7/31
Mark Russo & the Classy Cats 8/7
Los Rumberos 8/21
Sage 8/28

Oakland Coliseum Arena
7000 Coliseum Way, Oakland; 510.569.2121
And 1 Mix Tape Tour 6/10
Gretchen Wilson 6/16
Mormon Tabernacle Choir 6/28
The Eagles 10/11
U2 11/8-9

Paramount's Great America
4701 Great America Parkway, Santa Clara; 408.998.1776; www.pgathrills.com
Quiet Riot, Cinderella, Ratt, Firehouse 6/25

San Jose Civic Auditorium
145 W. San Carlos St, San Jose; 408.277.5277
Kelly Clarkson 5/24
Pixies 5/31
Billy Idol 7/8

San Jose Jazz Festival
Various locations, downtown San Jose; www.sanjosejazz.org/festival 8/11-14
Rene Marie, Eddie Palmieri, Hank Jones, The Bad Plus, Poncho Sanchez and the Latin Band, Bettye Lavette, Karrin Allyson, Louie Bellson, Ernestine Anderson, Eliane Elias, Soulive, Jason Moran and the Bandwagon

San Jose Municipal Stadium
Alma and Monterey Rd, San Jose; www.doubleheader.tickets.musictoday.com
Def Leppard/Bryan Adams 6/3

San Mateo County Fair
2495 S. Delaware Ave, San Mateo; 650.574.3247; www.sanmateocountyfair.com
Garrett Wilkin and the Parrotheads 8/13
Ben Taylor Band 8/14
Grass Roots 8/15
Stevie Brock 8/16
Tower of Power 8/17
Loverboy 8/19
Village People 8/20
War 8/21
Butch Whacks and His Glass Packs 8/22

Santa Clara Concerts in the Park
Central Park Pavilion; Kiely and Homestead, Santa Clara; 408.615.2210
James Robinson Group 6/29
Portuguese Band of Santa Clara 7/6
Sidesaddle & Company 7/10
The Swing Solution 7/17
Gene Burkert Group 7/24
Usual Suspects 7/31
Fog City Stompers 8/7
John Sherry Group 8/14
Ancient Future 8/21

Santa Cruz Beach Boardwalk
400 Beach Street, Santa Cruz; 831.423.5590; www.beachboardwalk.com
Greg Kihn Band 6/24
Classic Rock Allstars 7/1
Colin Hay 7/8
Rose Royce 7/15
Eddie Money 7/22
Family Stone Experience 7/29
The Fixx 8/5
Mickey Dolenz 8/12
Papa Doo Run Run 8/19
Survivor 8/26
Drifters 9/2

Santa Cruz Blues Festival
Aptos Village Park, Aptos; 831.479.9814; www.santacruzbluesfestival.com
5/28
Robert Cray, Susan Tedeschi, Poppa Chubby, Chris Cain, Curtis Salgado
5/29
Solomon Burke, Coco Montoya, Indigenous, Elvin Bishop, Jimmy Thackery

SBC Park
24 Willie Mays Plaza, San Francisco; 408.998.TIXS
Dave Matthews Band 8/12-13
Green Day 9/24
The Rolling Stones 11/12

Shoreline Amphitheatre
1 Amphitheatre Pkwy, Mountain View; 650.967.3000; www.shorelineamp.com
Live 105's BFD 2005 6/10
Judas Priest/Queensryche 7/2
SF Symphony 7/4
Sounds of the Underground 7/23
Zooma Tour with Trey Anastasio 7/29
Ozzfest 2005 8/13
Toby Keith 8/21
Chicago/Earth, Wind & Fire 9/3
Oasis 9/11
George Thorogood and the Destroyers 9/17
Brooks & Dunn 10/21

Stanford Jazz Festival
Dinkelspiel Auditorium and Campbell Recital Hall, Stanford; 650.736.0324; www.stanfordjazz.org
A Jazz Tribute to Ray Charles 6/25
Keola Beamer/Geoffrey Keezer 6/26
Wesla Whitfield and Mike Greensill Trio 7/1
Jim Nadel and Friends 7/2
Jovino Santos Neto Quartet 7/2
Descarga 2: Salsa Meets Jazz 7/8
Don Friedman Trio 7/9
Everything You Wanted to Know About Jazz 7/10
Jazz and the Music of Brazil: Sandy Cressman and Homenagem Brasileira 7/15
Curtis Fuller Quintet 7/16
Jim Cullum Jazz Band 7/17
Joe Gilman Trio: Brubeck's Music 7/18
Ambrose Akinmusire Project 7/19
Akira Tana 7/20
Wendy McCain: Great American Songbook 7/21
Houston Person Quartet 7/23
Taylor Eigsti 7/24
Adam Theis Ensemble 7/25
Chuck MacKinnon Group 7/26
Ruth Davies' Blues Night 7/27
Yosvany Terry Group 7/28
Mulgrew Miller, Rufus Reid, Akira Tana 7/30
Slide Hampton Quintet 7/31
Madeline Eastman and Dena DeRose 8/1
Eric Alexander/Bruce Forman Quintet 8/2
Charles McPherson Group 8/3
Stanford Jazz Workshop All Star Jam Session 8/5
Toshiko Akiyoshi/Lew Tabackin Quartet 8/6

Stanford Shopping Center
680 Shopping Center Plaza, Stanford; 650.617.8200; www.stanfordshop.com
USAF Band of the Golden West 6/2
Taylor Eigsti 6/9
Quetzal 6/16
Johnny Nocturne Band 6/23
Mingus Amungus 6/30
Clairdee 7/7
LaTiDo with Edgardo Cambon 7/14
John Worley's Worlview 7/21
Lavay Smith and her Red Hot Skillet Lickers 7/28
Beast From the Bay: Larry Dunlap Nonet with Bobbe Norris 8/4

Vasona Vibrations
Vasona Lake County Park; 333 Blossom Hill Road, Los Gatos; 408.354.2608; www.southbayfolks.org/vasona/
Guys With Guitars 6/4
Daphna Rahmil and Bruce Barley 6/4
Mighty Avalanche Choir 6/11
World Harmony Chorus 6/8
Jolize 6/18
10th Avenue Band 6/25
Golden State Ramblers 7/2
Chuck McCabe and Friends 7/9
City Rocks 7/16
Hot Kugel 7/23
Ambergrass Unlimited 7/23
Folk in A 7/30
Radio Rail 7/30
---
Send a letter to the editor about this story to letters@metronews.com.
---
[ Silicon Valley | Metroactive Home | Archives ]