01.21.09
home | metro silicon valley index | features | silicon valley | feature story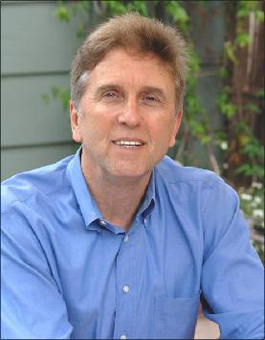 BS: Carl Alasko's wisdom is common.
Bullshit Reduction
Staying healthily free of drama and denial
By 'Dr.' Gabe Meline
By giving his book the no-nonsense title Emotional Bullshit (Penguin; $14.95), psychotherapist Carl Alasko comes off as a man with no time for niceties. Publishers usually shudder at the thought of large book chains and big-box stores refusing to carry a title, and by ignoring the censors, Alasko leads us to believe that he's serving up the ultimate no-nonsense guide to getting rid of all the crap in our relationships.
But within pages of the book, Alasko resorts to the usual self-help clichés, catch-phrases, buzzwords and repeated examples. There's lots of talk about the "toxic trio," the "core need" and "knowing your limits as part of self-care." He's got the right answer, but by stretching it out to 246 touchy-feely pages, he muddies it up. I'll break it down for you in nine basic paragraphs.
Stop being such a passive-aggressive asshole. That's right. You don't say what you mean, and then you get upset when you're misunderstood. You beat around the bush of an issue that in reality has been bothering you for years. You inconvenience yourself to make a point. That sucks. Stop doing it.
Lying is shitty and gets you nowhere. Just tell the truth about how you feel. A small fight is a lot better than years of built-up resentment, and the more adept you get at communicating, the more you can feel free to be your goddamn self instead of hiding anything that in your own mangled perception of reality might be incriminating.
Don't be a dick by saying, 'You're not going to like this, but . . .' Chances are she might not like what you're about to say, true. But by displaying your brilliant powers of perception over what a testy bitch-ass your partner is, you've insulted her into a defensive corner. Just say the damn thing, and if she wants to be upset about it, then talk about it. Don't start a fight from the get-go.
Remember the sweet-ass art of seduction. Your first date, you cleaned up your pad, threw on Aretha, hit the cookbooks and made a super-fancy dinner. And you showered. These days, you schlep some takeout home from China Garden, rent Wall-E and you've been wearing the same pants for three days. And you expect to get laid? You can do better than that.
Trust your loved one not to be a ho-bag. Human beings have a long history of talking to each other. When that talk is friendly, human beings will smile at each other. Sometimes they will talk on the phone a lot or hang out alone together. Just because this happens does not mean that they are doing the nasty. When you assume that it does, you suck.
Spend some damn time with each other. There are so many distractions in the modern world that you can operate under the sad illusion that you spend time with your loved one. You don't. You're on Failblog.com while she's watching Divine Design, and you're both sending texts, and though you're in the same room, you might as well be continents apart. Shut the shit off, go outside, take a walk and truly be with each other.
Take responsibility for your own crap. Clean up after yourself. Answer your calls. Take that box of returned shoes for Zappos.com to the post office yourself. Do your homework. Stop procrastinating. Finish that puzzle or scarf or book that's been sitting there for weeks.
Listening makes a hell of a difference. Those sounds flying around your head are words from your loved one. Make sure they enter your ears and register in your brain somehow. Write shit down if needed. If you forget something, admit it, and then start listening better.
The blame game sucks the bag. Just grow a spine for chrissakes and learn to accept your limitations. We're not superheroes who can do everything all at once. If you fail at something, throw up your hands and say, "I failed," and try harder next time. That's a lot more gallant than making excuses, and offers you the chance to learn from your mistakes instead of leading an obnoxious life of babying and denial.
If you need more, Emotional Bullshit is in stores now.
Send a letter to the editor about this story.