02.11.09
home | metro silicon valley index | features | silicon valley | feature story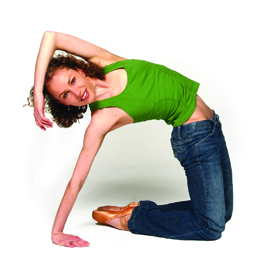 Stories In Steps
By Michael S. Gant & Jessica Fromm
Photographs by Felipe Buitrago
SINCE ITS debut 23 years ago as a co-branded company with Cleveland, Ballet San Jose has adhered faithfully to the classic staples of the genre—namely lavishly staged and costumed productions like Swan Lake, Giselle, Romeo and Juliet and, of course, The Nutcracker—with occasional forays into modern dance and popular culture.
Since moving its sets and dancers to the West Coast following the Cleveland organization's financial collapse, Ballet San Jose has been a company on the upswing, with a permanent home and ambitions to achieve broader recognition, announcing its ascendancy by touring China last year in a customized 747 with the ballet's logo stamped on the fuselage.
Finding a modern-day Medici in Fry's Electronics, the ballet company has expanded its roster of dancers and influences. Today's Ballet San Jose has drawn talents from Asia, Dance Theater of Harlem and Latin American companies from Caracas to Buenos Aires and Havana. Silicon Valley's entrepreneurial and multicultural character has breathed some fresh life into an aging art form that emerged from the royal courts of France and Italy.
This fall, the company joined the top dance troupes of the world as a ranked company, selecting six of its artists as "principal dancers." Historically, the name in the largest-point-size type on the poster has been that of artistic director Dennis Nahat, the dominant creative force throughout the company's existence. With a permanent roster of named artists, the focus shifts to the performers.
Nahat says the principal dancers—Karen Gabay, Maximo Califano, Maykel Solas, Alexsandra Meijer, Maria Jacobs-Yu and Ramón Moreno—were chosen "for their ability to hold a stage" and that the more egalitarian structure served the organization in its early days because "we were not as large a company. When you have an ensemble company they do not usually rank."
The upcoming production, "Hidden Talents," puts the spotlight further on some of the company's emerging creative pool in a move that one insider calls "letting the inmates run the asylum."
With world premieres of five contemporary pieces, the dancers were given the opportunity to choose the music and select and direct the dancers. "I'm in the back, just advising and enjoying," Nahat says.
"This is the first time they have been given the full company to go full stride with," he says. "We've never done this before with all in-house choreographers."
"Hidden Talents" will draw from a variety of musical and dance influences from tango, R&B and hip-hop to alternative electronic.
This week, the five choreographers talk about their lives and art in the profiles that follow.
BALLET SAN JOSE presents HIDDEN TALENTS—A PROGRAM OF WORLD PREMIERES Feb. 26–28 at 8pm and March 1 at 1:30pm at the San Jose Center for the Performing Arts, 255 Almaden Blvd., San Jose. Tickets are $25–$85. (408.288.2800)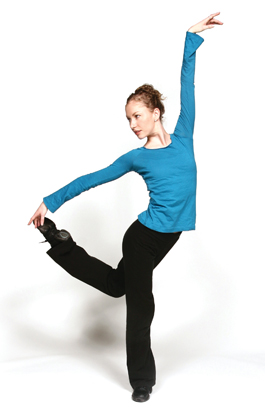 Rising star
Alexsandra Meijer
  "I pretty much hated ballet. I didn't want to put my hair up. I thought this was just a stupid thing for girls," ecalls Alexsandra Meijer.
The daughter of a South African–born construction technician and a mom who works in a Japanese-owned packaged noodle company, Meijer wanted to play sports, not tiptoe around in pink outfits. Her parents insisted that she take dance classes at a local rec center and, by the time she was in kindergarten, she showed a talent for movement.
Meijer's natural aptitude in ballet helped her get into the Orange County High School of the Arts. It also didn't hurt that her tiny, lithe frame, blonde hair and pretty complexion fit the traditional image of a ballerina.
Now 26 and a principal dancer with Ballet San Jose, the Huntington Beach–bred former tomboy has embraced the challenges of a dancing career with discipline, reviewing her movements on video after each performance and pushing the limits of her physical form. "I do a lot of outside techniques—Pilates, Gyrokenesis. I use it to sculpt my body. In the end, our bodies are our canvases, so you want yours to be the best it can be," the reserved, green-eyed ballerina explains while sipping tea at a coffee shop, dressed simply except for a pair of diamond stud earrings.
Meijer choreographed her first dance in high school, learning skills that came into play recently when San Jose Ballet director Dennis Nahat approached her to compose an original work for "Hidden Talents," which Meijer titled The Way We Fall. "I went to a performing arts school, where it was part of our mandatory curriculum," Meijer explains.
After high school, she trained  at the Marin Dance Theatre. Marin placed her with Ballet San Jose in 2001, where she has held lead parts in productions such as The Firebird, Swan Lake, Blue Suede Shoes and The Four Temperaments, among others.
For her foray into choreography, Meijer was inspired by the Bay Area duo Loop!Station. Composed of vocalist Robin Coomer and cellist Sam Bass, Loop!Station members record the vocal and cello sounds they create live onstage, then "loop" the music to create an intense orchestra of sound. The band will perform with eight dancers in The Way We Fall.
Meijer said she knew that she wanted to choreograph a work to Loop!Station's compositions the moment she first saw them in concert, opening for David Byrne at the Mountain Winery four years ago. "I went out right after they played, at intermission, and immediately bought every CD that they had there," says Meijer.
Drawing its theme from relationships, the piece presents four dance couples in a dramatic contemporary ballet on pointe. Using stepping hand motions coinciding with the movements of a cello score, the dance highlights many dramatic falls and lifts. The male and female couples are at one moment intertwined in each other's limbs, the next springing away from one other, the next circling one other as the music grows more layered. 
"I have a very specific story in my mind," Meijer explains, "but I don't want the audience to know anything about it. It's for them to interpret, and for them to make their own decisions about what they think about it."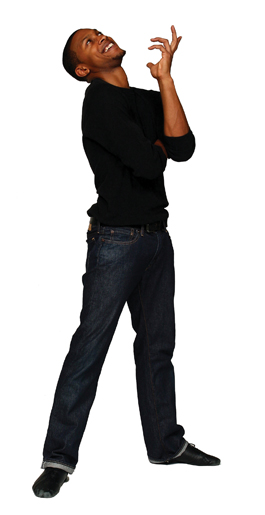 The Ballet Dude
Preston Dugger
IF JERRY RICE can make a second career of dancing, it is clear that the membrane between art and athletics is extremely porous. Take Preston Dugger III, for instance, who confesses that "my first love was sports." Dugger, who grew up in Washington, D.C., recalls his physical upbringing: "I started with boxing, then track and field. And the last sport I played was football. I guess I've always been pretty active."
Dugger found that although he started ballet later than his other friends, he "ended up falling in love with it," mostly because of the intriguing challenge to muscle and mind that it presented. Even in the macho, hip-hop-infused streets of D.C., Dugger says he "didn't encounter too much resistance" to his career choice. "I actually received more support than most, because at the time I started, a lot of other guys were already there in the mix of dance." Dugger's fellow dancers were learning not just ballet, but tap, modern and jazz dance "from all different cultures." He does remember, after a move to another neighborhood, getting "the occasional 'That's the ballet dude,'" but adds, "I never paid it any mind."
After studying at the Washington Ballet, Dugger went on to the Dance Theatre of Harlem and Joffrey Ballet. He then danced with the now-defunct Oakland Ballet. "As the season ended," he says, "I called a good friend of mine, Tiffany Glenn, to see if I could come take a class at the studio where she worked." That studio happened to be in San Jose. "When I arrived, I found out that Dennis Nahat, the director of Ballet San Jose, was teaching a class." Dugger admits that he didn't make such a great first impression, "but I guess Dennis saw something and took me on board."
For "Hidden Talents," Dugger has created a piece called, perhaps with a nod to the holiday just past, Languishing for Love, set to music by Björk. The experience of telling dancers what to do—instead of being told—fits Dugger's style. He once clowned some drunk gangsta types into stare-downs at during a 3am post-clubbing meal at the North First Street IHoP, announcing to every table within earshot, "Look at me. I want everyone to look at me." It taxed his boundless confidence, though, to reconnect with his sensitive side and push creative limits." Coming up with concepts" for the dance was difficult, and he even would awake in the middle of the night to write down ideas. "Conveying that story to the dancers and so on to the audience ... really opened my eyes to another road I make take in this career."
He says that the dance has its roots in one of his own relationships, from which he learned "to never take anything for granted, whether it's a job, home, security, family member or significant other—never end up 'languishing for love.'"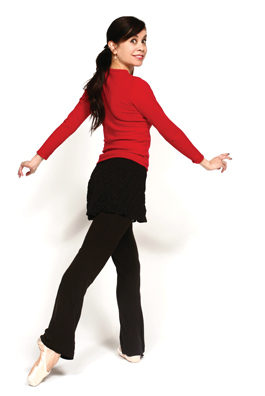 Timeless
Karen Gabay  
KAREN GABAY is tired of men in tights. After almost three decades with Ballet San Jose, the dancer thinks the conventional male ballet "prince" just doesn't cut it for her anymore.
That's why Gabay made sure that 2-2 Tango, the piece she choreographed for Ballet San Jose's "Hidden Talents" program, keeps her male performers clad in manly tango pants.
"I wanted to show men as men," explains Gabay, who was raised in San Diego and moved here from Ohio with her now 7-year-old daughter after the Cleveland Ballet's collapse. "We have such great Latin dancers in the company, all men. So, I wanted to show them off as well, because they have this machismo kind of attitude. It's so far from your typical guys in tights prancing around."
With Gabay's youthful looks, one can hardly believe she has danced with Ballet San Jose and its predecessor, the San Jose Cleveland Ballet, for 29 years. Walking around the ballet's mirrored studio instructing her dancers, a fringed sarong tied at her hips, Gabay uses her energy and easy smile to overcome the inevitable fatigue of a long rehearsal. Despite her small physical stature, Gabay fills the room with her enthusiasm. "I can remember when I was the youngest dancer in the company, and now I'm the oldest," Gabay says, reflecting on her tenure, which has taken her past the physical limits of most dancers. "I've seen a couple generations already pass through. I've been very fortunate as far as injuries; I've just had good luck with longevity."
Gabay originally developed 2-2 Tango as a small tango piece for Pointe of Departure, a not-for-profit troupe that she and her ex-husband, Ballet San Jose dancer Raymond Rodriguez, operate during the summer in Cleveland. Expanded from seven to 21 dancers, 2-2 Tango offers a theatrical compilation of tangos, performed on pointe instead of in the traditional tango heels. Gabay has brought Rodriguez, who co-starred for years with her in Romeo and Juliet performances, back for a post-retirement tango, the only time Gabay appears onstage in the 35-minute piece.
"I always loved watching [tango]," Gabay says. "There is such intensity between the people dancing it, and I've always loved the dramatic roles. I like how people are in a relationship with each other onstage, so that's what I wanted to convey."
Passion and romance dominate 2-2 Tango: "It's about the different kinds of various loves that you have. You have jealousy, you have that never-ending love, and the love where somebody wants something from somebody. It's about the different temperaments of different relationships."
2-2 Tango is also a valentine to Gabay's parents, both of whom she recently lost. "They were married for 61 years. They had all the passion and romance, and all the ups and downs as well. I think you just don't find that kind of relationship anymore," says Gabay. "They were always so supportive of me. They used to fly to Cleveland to see the shows, they'd always come here every year to see my performances ... so, I'm dedicating this as a little belated valentine to them because, you know, it takes two to tango, and they tangoed for many years."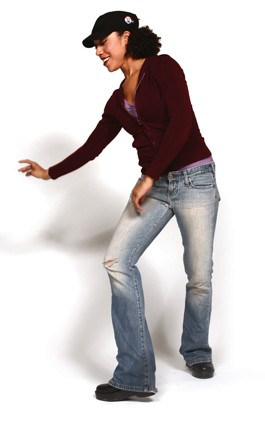 Survivor
Tiffany Glenn
Two years ago, Tiffany Glenn packed her belongings into a small SUV and headed to the East Coast to face an uncertain future. She had been diagnosed with breast cancer at the age of 27.
Lying in a Washington, D.C. hospital bed  recovering from a masectomy, Glenn listened to albums by R&B singer/songwriter John Legend. There, she imagined the movements that inspired her to choreograph a dance to Legend's songs.
A Nichiren Buddhist by choice, Glenn calmly and unflinchingly conquered the illness with a courage and resolve that moved her colleagues. She returned to San Jose with a shaved head as soon as she finished chemotherapy and took the stage again while still undergoing exhausting radiation treatments.
"When Dennis [Nahat] presented this opportunity to me, I decided to go back to that idea, and really make it happen," Glenn says. "I wanted to expose people to the music that moves me."
Glenn, who performed with Dance Theatre of Harlem and trained at the Alvin Ailey American Dance Center before coming to California, set her contemporary three-part ballet to a trio of songs from the soul crooner's album Once Again. "I was originally a little nervous about using John Legend because it is contemporary music," Glenn confesses. "I wanted to expose people to the idea that we don't have to always have ballet to classical music."
The piece features seven men and five women, and incorporates jazz, modern, ballet and African American dance into the movements. She terms this dance fusion "Glenn Movement," her own original technique that she hopes will become a method all its own.
"I think it's a work in progress. ... At the end of my life, I would like to say, 'I created this style of dance, Glenn Movement.' If it were to turn into a technique, that would be my ultimate goal," says Glenn.
Glenn has lately focused on her passion for creating choreography and teaching. "These past few years have been a process for my body, going through different changes. I'm at the front of the studio now. Not having to dance as much—that has given me the time to recuperate from the surgery that I had," she says. "I have a larger appreciation for moving in general, and I can tell my movement quality has matured. Its nice, to go along with that, to be creating as well."
Glenn, who turns 30 this month and is reaching the end of her treatments, sees the performance of Legends as the beginning of fresh chapter of her life.
"This is part of a major time for me, a new era about to begin in my life. To be able to create this on a main stage, it has been a wonderful opportunity."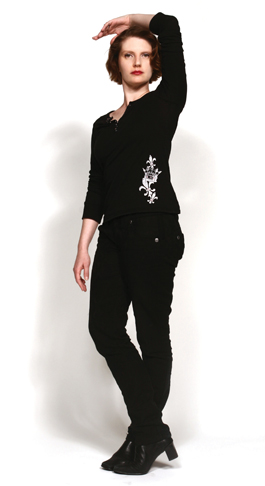 The Dreamer
Dalia Rawson  
EVEN TWO YEARS after she had to stop dancing, Dalia Rawson still finds herself dreaming in leaps and bounds. "I was a big jumper," she says. In 2006, Rawson reached a threshold that confronts all dancers eventually. No matter how willing the spirit, the body dictates a time to stop.
In Rawson's case, the message came all at once rather than as the result of a slow accumulation of the minor nagging injuries that catch up to all dancers. "I never really had any serious injuries," Rawson says. But when she was diagnosed with Hodgkin's lymphoma and had to undergo chemotherapy and a bone-marrow transplant, Rawson's days onstage—as Maria in The Nutcracker, as the girl in pig tails in Rodeo—were over, but not her life in dance. The need to stop was unavoidable, but as Rawson speculates, after 15 years with the company, "maybe it would have been a smart time anyway. I loved it so much that it would have been hard for me to make the decision."
Growing up in Saratoga, Rawson can't remember when she didn't want to dance. "My mother has these notes she kept about what I said I wanted to be. A couple of years, I said a ballet dancer and a farmer. Another year, I said a ballet dancer and a detective. But it was always a ballet dancer first."
At an age when most children are barely ready to stand steady on their own feet, Rawson was taking pre-ballet classes. At 7, she got her first chance to be in The Nutcracker. After graduating from high school, Rawson joined the ballet, which was then based in Cleveland and performed both there and in San Jose. For a girl used to the balmy valley weather, the move to Ohio proved a shock. "I was used to washing my hair and not needing to dry it," she recalls. "Then I did that in Cleveland in winter and went out riding my bicycle and my hair nearly froze."
Nowadays, Rawson teaches, works on rehearsals and helps with the ballet's school. Last year, she says, "I choreographed for 60 kids." But her contribution to the new program, Fèm, represents her first try at directing professional dancers. The title comes from the Hungarian, meaning a "brightly colored metal," but the word inevitably conjures up the female. The association leads Rawson to the thought of "woman as a strong metal." As an example, she cites Maria Jacobs-Yu, one of her chosen dancers. "Maria looks tiny but is very tough and strong. She will do a step again and again."
That same sense of power—power in the muscles, power in the will—describes Rawson and a commitment to dance that stretches through a lifetime. As she says, "If you do what you love, you're willing to sacrifice."
Send a letter to the editor about this story.