03.12.08
home | metro silicon valley index | kids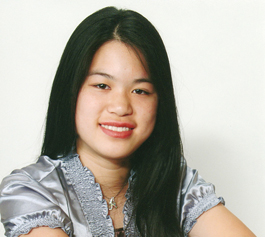 AND THE WINNER IS ... Artist Competition champ Angela Hwang performs with the San Jose Youth Symphony.
Youth Movement
Scott MacClelland
WHAT YOUTH orchestras lack in professional polish they more than make up for with sheer enthusiasm and excitement. The San Jose Youth Symphony adds even more sizzle with an ambitious program featuring Rachmaninoff's virtuosic Paganini Rhapsody this Saturday afternoon at the California Theatre. The soloist is pianist Angela Hwang, who, along with clarinetist Joseph Morris, won the biannual 2007 SJYS Artist Competition. Morris takes the spotlight in Weber's Clarinet Concerto in F Minor. Music director Yair Samet also conducts Schubert's Rosamunde Overture and Ponchielli's Dance of the Hours. The biannual competition is open to accomplished Bay Area young musicians between 15 and 19 years of age. Be sure to get there early, because this will be a sellout.
THE SAN JOSE YOUTH SYMPHONY performs Saturday (March 15) at 2:30pm at the California Theatre, 345 S. First St., San Jose. Tickets are $5/$10. (408.885.9220)
Send a letter to the editor about this story.