June 6-12, 2007
home | metro silicon valley index | features | silicon valley | sports news
Velo City Tour
Photographs by Felipe Buitrago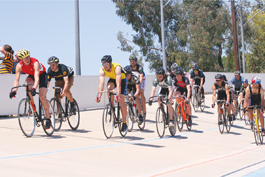 Bike messengers and city riders from all over the country competed in the year's Velo City Tour. Here, in the Scratch Race, the field bunches up for the starting bell to race 10 laps for points. The points will serve as an overall classification system that will decide the winner of three events.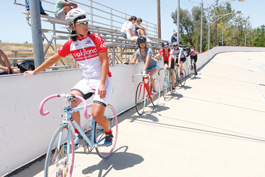 Jenny Oh representing Oakland's Montanovelo Cycling awaiting instructions for the women's six-lap Scratch Race.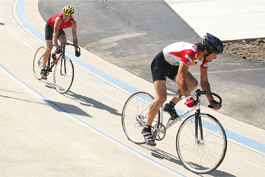 San Jose's own Pizza My Heart's delivery boy Maurice Monge makes a move to try and take the match sprint final while Portland messenger Zak Kovalicik checks over his shoulder for any incoming traffic.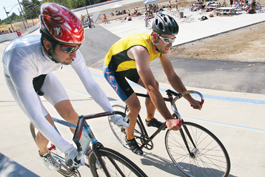 It's all about who's zoomin' who in the Match Sprint races. Riders Mario Sandoval from San Jose and Jack Lindquist, last year's winner of the Velo City Tour in Los Angeles, face off to see who will make the first move.
Send a letter to the editor about this story.