09.17.08
home | metro silicon valley index | features | silicon valley | Best of Silicon Valley 2008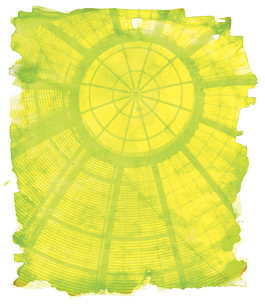 Change of Clothes
Santana Row's fall show demonstrates how it Has shaped Silicon Valley's image
Photos By Felipe Buitrago
Analysis By Joseph Rosenfeld
When it comes to style and shopping, fashionistas used to treat Silicon Valley like the significant other you'd consider dumping in favor of a better option. But all that changed when Santana Row opened. Unlike the tired plea of many a boyfriend or girlfriend, "I can change," the South Bay is showing it's actually possible to change for the better. From the new cosmopolitan high-rises downtown (where chic shopping is still needed) to the sweet spot at Stevens Creek Boulevard and Winchester Avenue, we're finally showing some much needed mojo.
Westfield, the owner of Valley Fair shopping center, located across Stevens Creek from Santana Row, finally announced this week what has been rumored for months. Neiman Marcus, Bloomingdales and 50 additional retail tenants will occupy a half-million-square-foot addition to Valley Fair right across from Santana Row.
Without a doubt, Santana Row has changed the face of fashion in Silicon Valley. It has upped the ante with great shopping, a pleasant environment and pull-out-all-the-stops events like Fashion in the Park, Santana Row's fall show held this past weekend. It was a great opportunity to flex this area's fashion muscle, and it also took a stand for social change, with proceeds benefiting a half-dozen local community organizations.
What follows are scenes from last weekend's show, with commentary on how each of these looks could change the South Bay scene this fall.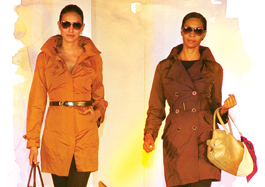 Joseph's Take:
As it celebrates 80 years in business, Cole Haan looks forward, combining quality with technology. From stylish footwear to bags and belts, the look is polished and easy. And their cool coats will keep you warm this fall.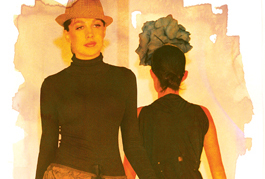 Joseph's Take:
Straight out of Tokyo and through Japantown in San Francisco, Boutique Harajuku combines Eurasian fashions by sourcing new lines each season. Opened in Santana Row just last month, their arrival is right on time.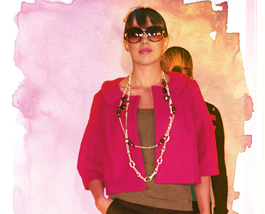 Joseph's Take:
"Here today, buy more tomorrow" could be the motto of international retail player H&M. With their continued success keeping prices reasonable, there's no excuse to not keep up with the trends. This look gets away with two important fall fashion ideas: layering and gray.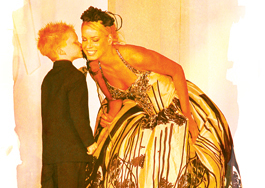 Joseph's Take:
Penelope wrapped up the show with a beaded bodice and halter gown that epitomizes the "Winter Garden" trend. Ring bearer not included.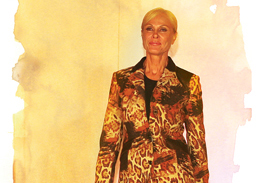 Joseph's Take:
Pulsating animal print, long and lean boots and a great ostrich tote could give any woman a sense of confidence. On the right woman, all three of these Donald Pliner pieces together create the look of personal power personified.
Send a letter to the editor about this story.