09.17.08
home | metro silicon valley index | features | silicon valley | Best of Silicon Valley 2008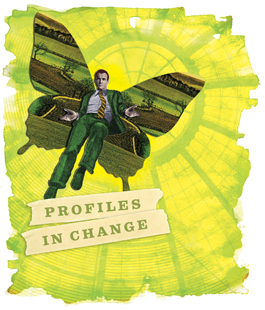 Profiles in Change
A historic election. The first African American presidential nominee. Sharply drawn generational lines: the Vietnam era vs. the Internet Age. The end of the W years.
And what does everyone want to talk about? Lipstick.
More specifically, how it looks on a pig. And what exactly the identity of that pig might be. Is it John McCain's candidacy? Is it Sarah Palin? Is it a continuation of the Bush Doctrine, assuming we all know what that is? More importantly, is Obama's supposed "Lipstickgate" the stupidest story of the election season?
Maybe, but don't forget that the Republican ticket loves its lipstick metaphors, too. Which of us hasn't heard by now about how much hockey moms love it? And pit bulls? Not so much!
Perhaps the fact that both camps are obsessed with lipstick right now points to an undeniable truth: this country needs a makeover.
But it glosses over the real theme underlying this election, this fall, this entire year: change. We are all hungry for it. Only in 2008 would the candidate of the incumbent party campaign against incumbency. Everyone is looking to this election for deliverance from hard economic times and failed ideas.
Which is also why they look to Silicon Valley. We produce the innovators, the ideas, the technology and the culture that drives change. And within our community, we need the top thinkers, community leaders, artists, businesses and everyday people to bring it.
That's why for this year's Best of Silicon Valley issue, our editors have chosen to write about more than two dozen of them. These profiles in change are a broad survey of Silicon Valley's many facets, covering transitions and revolutions big and small. They've set their goals, and maybe we'll never be affected by the results. Or maybe they'll change our lives. We're so excited, we could squeal.
Steve Rasmussen
Owner, The Milk Pail Market
Goal: Bringing back the old-school market experience
Mountain View's Milk Pale Market may call itself "the heartwarming little store that has everything," but owner Steve Rasmussen is adamant that customers won't get the average supermarket shopping experience at his store. "You cannot get toothpaste, and you cannot buy phone cards. But, you can get very fresh products, and the reason it's all so fresh is that our turnover is quite tremendous." Harking back to a time when microdairies delivered milk bottles to your doorstep, the Milk Pail Market has become a no-nonsense community institution in Mountain View. Until 1984, the market was a "drive thru dairy," where mothers in station wagons full of kids would drive up and be greeted by an attendant ready to take their orders. Often packed to the gills with regular shoppers on the weekends, the market offers over 300 varieties of European and domestic cheeses, bulk grains, artisan breads and a plethora of fresh fruits and vegetables at rock bottom prices. Though the store recently went through an extensive renovation to make its layout less claustrophobic, Rasmussen insists that he won't be changing the Market's dedication to quality products at cheap prices. "Definitely not, there's no reason to. A lot of times, our customers assume our prices are going to go up. But fear not," Rasmussen said.
Cherri Lakey and Brian Eder
Founders, Anno Domini
Goal: Building San Jose's gallery scene
Cherri Lakey and Brian Eder of the Anno Domini Gallery have been pushing San Jose culture forward for years now. The provocative idea of doing something to cover up all the blighted downtown storefronts with local art projects instead of letting them rot away as constant reminders of the city's indifference was a refreshing phenomenon that led to similar activities elsewhere. Anno Domini's move to South First Street also helped to finally, after 30 years, establish a cohesive gallery scene in downtown San Jose, which might hopefully evolve into our equivalent of similar forward-thinking scenarios taking place all over the country. International artists are starting to place their U.S. debuts at Anno Domini, and the First Friday events are progressing slowly but surely. And the art always sells. Nobody is claiming the arts will singlehandedly rescue a neighborhood or that the galleries are necessarily the leaders everyone else follows, but merely that a city with any pride in itself needs a strong creative class, and Anno Domini is always near the head of it. Readers Survey winner: Best Place to Look at Art (second)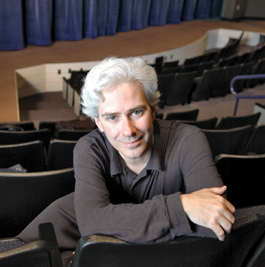 Rick Lombardo has seen tough times in the theater scene before.
Rick Lombardo
New Artistic Director, San Jose Repertory Theatre
Goal: Overcome the leading theater group's money problems while making great art
Although the unique San Jose Repertory Theatre space, conceived and realized by artistic director Timothy Near, looks the same, changes are rumbling under its signature angular roof. The 2008–09 season chosen by Near is now in the hands of the Rep's new, currently bicoastal artistic director, Rick Lombardo. As Lombardo directs Sarah Ruhl's Eurydice at his Boston-based New Repertory Theatre (in its similarly unique space in a former arsenal building), he is telecommuting with San Jose Rep until the season's second show, Splitting Infinity.
At that time, Lombardo expects to familiarize himself with the Rep's audiences by sitting in on as many shows as possible. Shortly after beginning his permanent San Jose residence in January, Lombardo hopes to have San Jose Rep's 2009–10 season—"a full theatrical journey over the course of the year [with] plays that speak to each other in subtle ways ... plays that reflect the diversity of the community ... plays that have the potential to both entertain and provoke"—all buttoned up. Sound hectic?
The shadow of the Rep's recent financial trouble hangs over Lombardo's arrival, but he faced similar challenges going into his Boston directorship. "When I arrived at New Rep in 1996," he says, "there was an accumulated debt, and the company had recently undergone drastic cost-cutting measures." Lombardo is comfortable with the notion that "modern artistic directors have to absolutely understand the financial management side of the institution." In fact, he enjoys promoting theater to funders and managing ambitious goals while demanding, "How do we make these dreams come true with the pile of money that we have?" Undoubtedly, part of Lombardo's appeal is his role in the successful turn-around of the New Repertory Theatre Company. "I recall what it meant when we finally retired the debt, and we had done it by producing good art."
Recently, Lombardo's direction at New Repertory Theatre earned the company an Elliot Norton Award for Outstanding Production for Clean House, another Ruhl vehicle that resonated with Lombardo. The play's metaphysical questions (springing from innocuous conversations about dust) inspired Lombardo to explore new ground in set design. "We decided to really venture into some high-tech visual imagery and projection," he explains, "where the walls of this house were constantly being transformed, like literally floating in outer space, or the middle of the ocean." Excited about Silicon Valley's affinity for high tech, Lombardo hopes to bring technical innovation to future productions for the Rep. Readers Survey winner: Best Local Theater Company
San Martin Airport Museum
Goal: Propelling interest in aircraft history
Well known on the boutique aircraft circuit, South County Airport in San Martin offers more then just a landing strip. Visitors who fly and drive into the increasingly busy airport can stop by the adjacent Wings of History Museum and see a sizable aircraft, engine and model exhibit. Wings of History is an all-volunteer organization that works to promote the lore and history of flight, concentrating mostly on civilian air operations, as opposed to military. Their collection includes everything from a 1930 Peel Glider Boat to a full-size replica of a 1903 Wright Flyer, to a "SimCopter," a one-of-a-kind, homebuilt helicopter-car. "One our specialties is trying to impart a sense of history of flight, the length and breadth of the individuals and the world involved. It's not just the main focus you'd get in school," said Museum volunteer Mick Burton. Preservation and restoration of antique aircrafts is also a big part of the museum facility, which houses one of the few remaining operating and licensed wooden-propeller-manufacturing shops in the country, the Ole Fahlin Memorial Propeller Shop. There they make what's called a "full sandwich": custom-built, experimental and antique propellers made out of multiple layers of wood, which were the standard of flight in the earlier years of aviation, from 1903 to 1935. Compared to other handmade wooden-prop manufactures, Ole Fahlin offers high quality propellers at hefty discount, but, being a volunteer run operation, they don't make them in a hurry.
Selam
Goal: Keeping Ethiopian food cheap and delicious
There's a little game you can play with table mates each time you finish a meal at Selam and look at the bill. It's called "guess how much," as in guess how much all this delicious food actually cost.
There are many cheaper restaurants and there are some better restaurants, but there are few restaurants as cheap and good as Selam.
Often it's the places you have to work to find that turn out to be the good ones. Selam happens to be hidden in a mall off Winchester Boulevard, and it took me a while to find it. The signage is hard to see and the drawn yellow curtains conceal the fact it's a restaurant. Out front are plastic tables and chairs where Ethiopian expats hang out drinking coffee and smoking cigarettes. Inside, the place is equally inconspicuous and drab and outfitted with just a half-dozen tables. There are a few generic landscape paintings that look like they could have come from a cheap motel. Above the counter is a blank menu board, while the wall-mounted TV is tuned loudly to CNN. Most dishes go for the lowly sum of $5.99, so it's hard to break the bank even if you wanted to. But with ample portions and the gut-filling, spongy injera bread served with everything, you're bound to have food left over. Timtmo is a fantastic red lentil dish that doesn't look like much, but the mushy mound is enough to make a vegetarian of anyone, at least for one meal. The lentils are earthy, spicy and delicious. Coming in right behind the timtmo is the hamli, sumptuous braised collard greens infused with niter kibbeh, a wonderfully spiced butter. Don't miss the kifto (Ethiopian steak tartare) and its chunkier cousin, gored gored. Whatever you order, you're bound to have some left over for lunch the next day which makes the "guess how much" game a real lesson in value.
Julie Riera Matsushima
Member, San Jose Parks and Rec Commission
Goal: Make all public parks and playgrounds in San Jose accessible for special-needs children
For Julie Riera Matsushima, inspiration to become a community leader came from her granddaughter, Aimee. Born with cerebral palsy, Aimee had difficulties on family trips to the park with Matsushima and her husband, unable to join her siblings on the playground equipment or even hold herself up on a swing.
Aware of the city's need to offer better access for special-needs children, Matsushima picked up the phone and called the parks department. Now as a member of the San Jose Parks and Recreation Commission, Matsushima has become proactive in pushing adaptive equipment and features on all San Jose playgrounds and parks.
"That's my whole passion, relating to these children. ... I really want to be able to see these children have the best quality of life that they can have," says Matsushima.
Matsushima's work to help children with disabilities also overflowed into her term as president of San Jose Rotary last year. In a joint project with the city of San Jose, Matsushima and the Rotary raised funds to buy and install 29 adaptive swings in parks all around San Jose.
In 2000, she founded the That's Amore Charitable Foundation Inc., a nonprofit group that raises funds for handicapped children to receive therapy, and donates adaptive bicycles and sports wheelchairs to kids who otherwise wouldn't be able to afford them.
"There are so many parents that don't have the funds to do special kinds of therapy, like horseback therapy. And, you know insurance often doesn't cover them. Like so many other things, you don't think about it until it happens to you, or you have that need in your life. It's taken me on a different journey and different path in my life," says Matsushima. In addition to her continuing rotary membership, commission commitments, foundation work and an interior design business, Matsushima is writing a memoir about her experiences caring for and traveling with her granddaughter, titled "For the Love of Aimee."
"It's about the whole experience of having a handicapped child come into your life that wasn't even given a weekend to live. She's really become a joy to us," says Matsushima.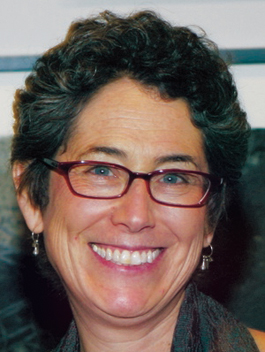 Susan Krane
New Executive Director, San Jose Museum of Art
Goal: Broaden the horizons of Silicon Valley's most popular place to see art
All summer long, at its "Robots: Evolution of a Cultural Icon" show, a hulking but somehow benign creature has been peering down at visitors to the spacious, light-filled, vaulted central upstairs gallery at the San Jose Museum of Art. Michael Salter's Styrobot echoes some of our atavistic angst about lab-built humans, but it also points to a repurposed future—this 'bot is cleverly glued together from recycled packing material. The show, with its wit, aesthetic pleasures and brain-nudging ideas, exemplifies why the San Jose Museum of Art is a reader favorite.
Just this week, as Metro's Best Of issue hits the street, the museum readies for some change at the top. Susan Krane, 54, officially began her tenure as the museum's executive director on Sept. 15, having just finished a successful tenure as the head of the Scottsdale Museum of Contemporary Art in Arizona. In seven years at that midsize institution, Krane moved the budget from the red to the black and attracted a younger audience with after-hours events and exhibitions designed to make modern art relevant.
Rather than pinpoint specific artists or movements that she would like to see represented at the museum, Krane spoke about the museum's "commitment to public education, a commitment to serving its community in many different ways." One of the boasts of the SMoCA is its exceptional number of public programs—more than 100 a year—and Krane aims to do the same for San Jose, making "education and exhibition the twin cores of the museum."
Readers Survey winner: Best Place to Look at Art
KSJS
Goal: Rocking the South Bay
The 1,000-watt 90.5 FM is 45 years old in a realm where a lot of college DJs are that age or older. You could say KSJS skews younger than some of the very heavy local competition (we've got better college radio in the Bay Area than anyplace in the nation); the San Jose State station offers a heavy schedule of urban, college sports and the ever-growing and underserved Spanish alternativo music. Considering San Jose's history as radio pioneers, it's also comforting that this is one of the last local stations that plays jazz, with four programs a week. Mondays are especially less blue here thanks to perennial Metro reader favorite, the electronic music specialist Audio Dru (Monday, 10pm–2am); between 5 and 6pm national-quality film review show Celluloid Dreams continues to be imperative to moviegoers, now that ABC has given the Roeper and Whoever slot to a lot of whoevers. (RvB)
Readers' Survey winner: Best College Radio Station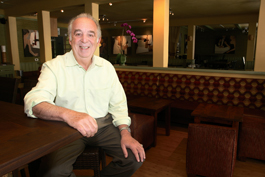 Don Durante and Lisa Rhorer
Co-owners, Cin Cin Restaurant & Wine Bar
Goal: Combine elegance and sustainability
With tastefully applied eco-friendly goods, such as reclaimed black walnut, cork, nonrainforest bamboo and recycled glass, Cin-Cin's interior is every bit as sustainable as it is Los Gatos snazzy. Not surprisingly, Cin Cin's co-owners, Don Durante and Lisa Rhorer, are as passionate about the environment as they are about food. They combine their deep knowledge of gourmet cuisine and excellent wine with their shared green visions to offer cuisine and libations that are locally sourced, organic and produced by sustainable and biodynamic methods. Additionally, all of the seafood is line-caught and all of the meats are antibiotic- and hormone-free. The result? An eco-friendly, feel-good menu of shareable tapas-style dishes that are worth craving at any given moment. Under the direction of executive chef Chris Schloss, each dish is deftly prepared with varying culinary influences, including Asian, French and Italian, and an emphasis on simplicity that allows each ingredient to shine. An extensive wine list accompanies the menu and rounds off the eco-conscious dining experience with biodynamic, sustainable and organic options from as close as the Santa Cruz Mountains and as far away as Côte de Beaune.
Readers Survey winner: Best New Restaurant (second), Best Tapas (second)
Jaime Alvarado
Executive Director, Somos Mayfair
Goal: Getting out the vote in Mayfair
Although Mayfair has never been a priority stop on the Silicon Valley campaign trail, Jaime Alvarado is working in the community to make sure elected officials pay attention to the often-overlooked east San Jose neighborhood.
Alvarado is executive director of Somos Mayfair, a nonprofit community organization that strives to address the chronic issues of poverty and hopelessness in Mayfair. Through a triad or cultural activism, direct support services and community organizing, he is building a grassroots political campaign to get people interested and involved in the electoral process. Being a community historically made up of immigrant working poor who do not vote, Mayfair has always had problems getting elected officials to pay attention to the issues that are important to them, Alvarado says.
But Somos Mayfair is changing that. Their 2006 electrical campaign increased voter registration in the neighborhood by 15 percent. By establishing their office on King Road as a voter registration site, sending teams door to door and out into the community to raise awareness, as well as campaigning via social networking sites and events, Alvarado hopes to get voter registration and turnout up even further in the area this November.
"If we are able to keep on doing this year after year, elected officials have to start looking at Mayfair the same way they look at Willow Glen, or west San Jose, or wherever, because there are voters here," said Alvarado. Alvarado says Barack Obama's candidacy has also been a big facilitator in getting the younger Mayfair community to pay attention to election 2008. Somos Mayfair has been targeting its campaign efforts particularly toward getting young people in the Mayfair area to register and vote.
"We thought that with the dynamic that's sweeping the country, that presented an opportunity for us to expand our base," says Alvarado. "We're really excited about all the possibilities this year that didn't exist before, to turn young people on to the electoral process. We want them to turn out [on election day] on behalf of the whole community."
Jeff Oberdorfer made green issues a priority for First Community Housing
Jeff Oberdorfer
Executive Director, First Community Housing
Goal: Keep Silicon Valley on the cutting edge of green building
Long before green building was on the cultural radar, First Community Housing was already on the ball. This San Jose–based nonprofit organization is famous for building affordable housing projects with green elements, helping to put this region ahead of the curve in green building. The group is known for building near transit stations and installing solar on the rooftops of its projects. This year, it became the first in California to build a multifamily housing project meeting some of the strictest green building standards in the country. "Our feeling is, all of us, no matter what we develop, need to change the way we live and the way we use energy," said Jeff Oberdorfer, executive director. "That's a priority which isn't happening on the national level but is starting to on a local level." Indeed, San Jose is pushing ahead with plans to mandate that developers build green homes citywide. It's a big victory for FCH, which was started 20 years ago by developers building housing projects in troubled neighborhoods. The start of Oberdorfer's tenure as executive director almost a decade ago was when the group shifted its energy toward green building and high-quality architecture. "It's the wave of the future—and we are paving that wave," Oberdorfer said.
Happy Hours
Goal: Cheers for dicey economic times
It's true: the economy is in a slump and gas prices are through the roof, but that doesn't mean you can't save some cash on a night out. And no, conserving your bucks doesn't have to mean heading to the local dump, er, dive bar for a round of watery beers. Instead, try seeking out the special time of night that penny-pinchers have long considered the true essence of the bar-going experience: happy hour. Where to start? How about A.P. Stump's, where, from 5 to 8pm, you can score $4 cocktails and $2 beers. Perhaps the Mission Ale House should be awarded your graceful presence, because with a dollar off all pints of beer and house wines, plus bar food that's practically free ($1.95), you'll surely be pirouetting with glee. Other winners are McCormick and Schmick's, whose late night happy hour has been a South Bay favorite for years and The Grill, which offers premium, albeit discounted martinis and appetizers. Smoke Tiki Lounge has deals too, like $3 appetizer specials, and any sports fan will enjoy watching the game at Jersey's Tavern as long as the half-price appetizers are in effect.
Michael Miller has brought eco-innovation to the historic site of Trevese.
Michael Miller
Chef and owner, Trevese
Goal: Pioneer the only green-certified restaurant in the Bay Area
If you are what you eat, you can feel good about yourself after eating at Trevese restaurant. This year the high-style Los Gatos eatery changed the way it does business by earning certification as a green restaurant by the Green Restaurant Association, making it the only such restaurant in the Bay Area.
Since it opened in March last year, Trevese has always featured locally grown, organic ingredients on its menu, but it's taking steps beyond the food it serves to green up its act including recycling of all glass, cardboard, grease, metal, plastic and paper, composting all food waste, installing low-flow faucet aerators to reduce water consumption and energy usage for water heating, installing low-flow spray valves that will save as much as 135,000 gallons of water a year in the kitchen, and using 100 percent recycled and chlorine-free bathroom tissue.
"As tenants of one of the most recognized landmarks in Los Gatos, the Coggeshall mansion, we take our responsibility as caretakers of the building, our guests and the Earth very seriously," said Michael Miller, chef and owner of Trevese. The Green Restaurant Association assesses each restaurant's existing sustainable practices and then creates an individually tailored plan to guide them to become a "certified green restaurant." Trevese has pledged to implement four additional environmental steps each year.
Anthony Eulo
Environmental Program Administrator, Morgan Hill
Goal: Keeping carbon footprints off the lawn
Though a symbol of the all-American experience, idle lawn upkeep also adds up: according to the National Gardening Association, homeowners spent an average of $428 per household on lawn care last year. If your domestic pasture is hitting your wallet too hard (not to mention leaving a big fat carbon footprint), why not consider the benefits of switching to environmentally friendly landscaping?
In fact, the city of Morgan Hill will actually pay you to rip out your turf. This summer, the city paired up with the Santa Clara County Water District to offer a rebate program that doubles the cash given to residents for replacing their grass with permeable hardscapes and water-efficient plants.
"Water is a critical resource for our state; it's not the best time for water right now," said Anthony Eulo, environmental program administrator for the city of Morgan Hill. "I think that there is no doubt a growing consciousness ... it's definitely more prevalent today than it has been."
For getting rid of their irrigation-guzzling patches, residents can gross up to $1.50 for every square foot of lawn they replace, as much as $2,000 total.
Participate in the program, and the district will send a staff person out to your residence to pre-measure your sod and provide you with information on appropriate materials and foliage to make your new garden both aesthetically pleasing and green-friendly.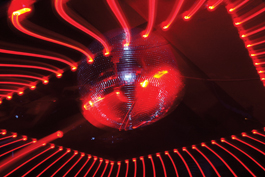 Larry Trujillo and Corey O'Brien
Booker and Owner, The Blank Club
Goal: Keep South Bay live music plentiful and affordable
For more than five years, the Blank Club has been the most consistent small venue for live rock music in downtown San Jose. Truth be told, it's the closest we've got to a Fillmore or a Warfield. And while it may not attract the megastar acts performing at those venues, it does occasionally score a band like the Damned or the Blasters—the kind of thing you'd see at much larger venues like Slim's or the Independent in San Francisco. Owner Corey O'Brien says that San Jose got the shaft back in the '70s when Bill Graham cut off San Jose by making bands agree not to perform within a 50-mile radius of San Francisco. The rules have changed, which is good news for the Blank. It's also buoyed by popular local bands like the Shitkickers and the Mumlers, as well as a popular '80s and New Wave dance night every Thursday.
Readers Survey winner: Best Live Music, Best Dance Club (second), Best DJ Night (second), Best Nightlife Vibe (second)
Barefoot Coffee Roasters
Goal: Promote fair-trade beans
After petroleum, coffee is the world's most valuable commodity, but coffee farmers receive little of the wealth generated by this multibillion-dollar cash crop. According to Global Exchange, agriculture workers in the coffee industry often receive prices for their coffee that are less than the costs of production, forcing them into a cycle of poverty and debt while coffee retailers, wholesalers and roasters make handsome profits.
The Specialty Coffee Association of America estimates that there are 10,000 coffee cafes and 2,500 specialty stores selling coffee. Chains represent 30 percent of all coffee retail stores, but the majority are independent owners or small family businesses.
While multinational oil corporations aren't likely to clean up their acts anytime soon, the fact that the majority of coffee retailers are small, independent businesses is cause for hope because they can change the way they source coffee so that it that doesn't perpetuate the historic inequities of the industry.
Santa Clara's Barefoot Coffee Roasters is leading the way. Barefoot not only serves superior-quality coffee, the business has taken steps to make sure coffee growers get a fair shake. At last month's Slow Food Nation event in San Francisco, a festival that celebrated small-production, sustainably produced food and drink, Barefoot flew in Edwin Martinez, a third-generation farmer from Guatemala's Finca Vista Hermosa. His family farm used to sell to Starbucks coffee through wholesalers, but now he sells directly to Barefoot and several other high-minded roasters. Cutting out the middleman has helped his family make a profit.
Great coffee. Fair prices for coffee farmers. Everybody wins. We'll drink to that.
Readers Survey winner: Best Local Coffeehouse, Best Open-Mic Night (second)
Frederick Ferrer
CEO, Health Trust
Goal: Convince local cities to address community health issues in their general plans
For the first time, health policy is high on the radar of local governments as communities across the country continue to struggle with obesity and other health issues. With the help of organizations like the Health Trust, a Silicon Valley–based nonprofit health foundation, elected officials are starting to take on new health-related policies. Just look at the county's move for menu labeling and now San Jose's consideration of a fast-food ban. The Health Trust was around long before these hot-button issues—12 years, to be precise—advocating for healthier lifestyles. But after Frederick Ferrer took over as CEO nine months ago, the group, which provides grants, launched three new initiatives that target health disparities and obesity. The Health Trust also changed its mission to focus more on how communities can change their environments to enable healthier lifestyles for people, Ferrer said. He says the Health Trust is currently working with local cities as they revisit their general plans, to encourage them to include a health component. That means considering whether neighborhoods have access to grocery stores and healthy food choices, as well as biking and hiking paths and access to transit. It's easier to address larger health issues if a community works to change its environment, Ferrer says: "Different cities are just starting to look at it. Los Gatos is very interested in it."
Jack Nyblom
Owner, Camera Cinemas
Goal: Keep local moviegoing indie with the reopening of Camera 3
When Camera 3 closed in August of 2004, the future of independent movie theaters in Silicon Valley seemed uncertain. High-end chains were interested in the art-film crowd, which had long been the bread and butter of indies. Meanwhile, the Camera Cinemas had opened Camera 12, a huge multiplex mixing mainstream and art films, while shutting down the 3. In the minds of some longtime fans, the move was a step away from the roots of Silicon Valley's top independent moviehouse company.
But the expansion turned out to be perfectly timed. Camera 12 quickly became an institution, while Camera 7 at the Pruneyard in Campbell continues to be another local favorite. The Cameras' Los Gatos Cinemas, though as small as the three, cycled between big movies and tiny indies.
Something was still missing. Owner Jack NyBlom never gave up on the idea of reopening the Camera 3, and in March of this year it finally became a reality.
"Art films was always the plan," NyBlom says of Camera 3's identity. "We have a longtime, very loyal art film base, and most of them like the warmth and sense of community Camera 3 offers. That was largely lost at Camera 12 because of its size."
Once again, the timing seemed to be perfect. At a time when many art theaters are struggling, locals flocked to the new Camera 3 and voted it Best Arthouse Movie Theater in this year's Readers Survey.
"We realized that once again the smaller art films and docs were not making it to San Jose," NyBlom says. "Camera 3 is that place, and 95 percent of what we show there isn't playing anywhere else in the valley. We can afford to earn less on these smaller or overlooked films at Camera 3, whereas most theaters in the area can't."
With the theater's success, there's a bit of irony in that last part, he acknowledges.
"It's funny, because so many of them have done great. Feels like going back to our roots."
Reader's Survey winner: Best Arthouse Theater (Camera 3), Best Mainstream Movie Theater (Camera 12), Best Mainstream Movie Theater (third, Camera 7).
Tim Westergreen
Creator, Pandora
Goal: Crack the Internet radio DNA
Pandora is a popular music-streaming service that uses the Palo Alto–based Music Genome Project as its backbone. Created by Stanford grad Tim Westergreen back in 2000, the MGP is an ambitious attempt to sort songs and artists based on their musical DNA, involving hundreds of professional musicians listening to millions of songs and classifying them according to a wide set of parameters. Pandora allows listeners to stream music over the Internet and some mobile devices (such as the iPhone) in similar-sounding clusters, so if you want to hear the White Stripes, it'll mix in other bands with a similar sound. It's customizable radio at its best, and it might not last. Royalty rates for Internet broadcasters are expected to skyrocket in 2010, which Pandora says will drive its service out of business.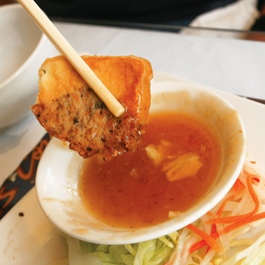 Tofu, Vietnam-style, at Hanoi's Corner.
Hanoi's Corner
Goal: The Vietnamese cuisine experience with change to spare
If you calculate the cost of a round-trip flight to Vietnam from the San Jose airport (about $1,000), a trip out to Story Road's Grand Century Mall is a far better real deal. The mall is the Bay Area's epicenter for all things Vietnamese—music, clothing, gifts, but for me the real attraction is the food. Vietnamese food in all its delicious diversity is available here. One of my favorite restaurants is the upscale-ish Hanoi's Corner.
The restaurant specializes in northern-style Vietnamese food, a distinctive, heartier brand of Vietnamese food. Cha ca (grilled catfish cooked with dill and turmeric) is a classic dish from the north and it's great here. Also great is the gia cay nau mang, grilled, succulent pork cooked with fat pieces of galangal, bamboo shoots and tamarind. The aromatic feast is topped with chopped saw leaf, a tiny serrated herb with an intense, earthy flavor. Other winners here are the bun cha dong xuan (soupy, aromatic grilled pork served with vermicelli noodles) and ca tuyet chien xot (lightly fried sea bass filet served with a salty-spicy Hunan sauce).
Hanoi's Corner is quite good, but what really sets it apart is how far your food dollar goes. On my visit, we ordered so many dishes the tabletop was no longer visible and ended up boxing much of it to go. But when the bill arrived I did a double take: all that food for just this? That's (spare) change I can believe in.
Johnny Van Wyk
Owner, Johnny V's
Goal: Take his popular downtown nightspot to the next level
"It's time to change it up," says owner Johnny Van Wyk, who's been running his little club for more than five years. He says he's going for an "old-school lounge feel," with high-back booths, lots of seating and an overall face-lift. "We're trying to adapt, basically—trying to stay fresh." The changes happen as Van Wyk continues to deal with a city that knocked his occupancy down from 248 people to just 49, which makes live music almost impossible considering that with three or four bands on a bill, he's already at half his occupancy. "Welcome to my world," say Van Wyk. The grand reopening happened last Friday, showcasing a cleaner, nicer, more comfortable club. Shame about the music, though. Readers Survey winner: Best DJ Night, Best Open-Mic Night
Dave Fork
Founder, The Bicycle Exchange
Goal: Free bikes for everyone
Rusty handlebars, flat tires or mangled spokes—Dave Fork has "wrenched" them all. As the founder of the Bicycle Exchange, a nonprofit bicycle repair organization that donates used bikes to children and adults in need, Fork and his core team of dedicated volunteers can fix just about anything with pedals. What stared out over 15 years ago as a small holiday gift-giving program in Mountain View has become a first-rate bike warehouse and workshop, donating an average of 300 fixed-up bikes to local charities every year. Fork says that the exchange has three main objectives: to promote the bicycle for everyday use, to teach bicycle repair skills and to encourage energy conservation by supporting bike recycling and riding. "We're not social workers, we're fix it people," said Fork. "Energy conservation is a big part of what we're trying to do with our little effort. It's not going to save the world, but its one of the ways we're trying to make a difference."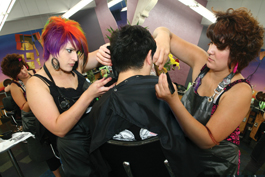 Jeff Oberdorfer made green issues a priority for First Community Housing
Faux Salon
Goal: Great hair and secret spare change
Most people who think of getting their hair done at Campbell's Faux Salon assume that they'll not only walk away with an electric-blue faux hawk, they'll also pay an arm and a leg for it. But they're wrong. Faux's history as an award-winning salon worth several write-ups in Vogue does equate to higher prices, but there's a nifty loophole for those on a budget that allows dos to be done for free. Faux is a teaching salon that recruits newbie stylists fresh out of cosmetology school for an intense two-year apprenticeship where they can learn at the hands of some of the bay's top stylists. As part of their education, the apprentices must regularly cut clients' hair on Tuesday and Friday evenings, under the watchful eye of the stylists, of course. Since they're still "learning," they do it all free of charge. To get in on this free style-goodness, simply call Faux to put your name, hair type and style guidelines (what you are and are not willing to do with your hair) on their list of models, and they'll call you when they need you. While the stylists are often pierced, tattooed and sporting hair color reminiscent of Kool-Aid shades, they can still keep it simple for anyone seeking corporate-friendly styles. Readers Survey winner: Best Hair Salon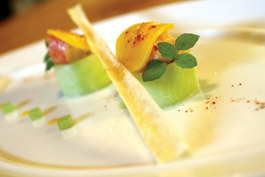 An example of Bruno Chemel's work as chef at Chez T.J.
Bruno Chemel
New Chef, Chez T.J.
Goal: Show some restraint while earning a third Michelin star
Last year, the Michelin guide awarded Chez T.J. two stars, one of only six restaurants in the Bay Area to receive such a distinction. But then Christopher Kostow, the talented chef who earned those stars, left for Meadowwood restaurant in the Napa Valley.
Enter chef Bruno Chemel.
Like most top-flight chefs, Chemel as worked all over the world. In his case that includes his native France, Japan and various restaurants in the United States. But now that he's settled into Chez T.J., he's relishing the challenge of maintaining the restaurant's two stars, and even aspires to three.
While he was trained in classic French technique, Chemel says Japan exerts the greatest influence on his cooking. Although he worked at a French restaurant in Tokyo, the elegant, minimal style of Japanese food had a lasting effect on him, and when he returned to the United States he cultivated a stylistic and technical fusion of French and Japanese food, an approach that he's honed at Chez T.J.
"I think what I'm trying to do is using the best ingredients I can find on a dish without walking too much on them," says Chemel in his heavy French accent. "It might look simple on the plate but simple can mean a lot of technique, but I don't like to put 20 different flavors on one dish."
While there's technique and labor behind Chemel's dishes, on the plate his food is an exercise in restraint. There's a lot of white space on his plates and he uses food as a kind of edible ink on the china canvases, dabbing a bead of sauce here and a few strands of vegetable and delicately composed meat there.
Under Kostow, Chez T.J. had a winning formula, but with Chemel at the helm the restaurant seems to be handling the changes just fine.
Armando Maes
Executive Chef, Lavanda Restaurant & Wine Bar
Goal: Eco-friendly gourmet cuisine
Both classy and casual with a warm Tuscan ambience, Lavanda Restaurant & Wine Bar seems to fit the Palo Alto standard quite nicely. But by standing on the vanguard of sustainable innovation, this stylish grill stands out against its snazzy, high-priced brethren. Maintaining an eco-conscious approach to the business, Lavanda supports the finest local purveyors of organic and humanely harvested ingredients. They use the fresh organic produce from GreenLeaf and source their meat from Marin Sun Farms and Niman Ranch, both of which supply only 100 percent grass-fed, pasture-raised and hormone- and antibiotic-free livestock. Since taking over the kitchen in January, executive chef Armando "Tiny" Maes, a San Francisco native and former chef at a Michelin-rated restaurant in Italy, has applied his well-honed culinary skills to offer a menu that focuses on simple preparations of these high-quality ingredients. For appetizers and first plates, the menu supports tasting a little bit of everything with a nice selection of tapas-style dishes. The heart of the menu focuses on homemade pastas and large second plate preparations of meat and seafood, including skirt steak, halibut, rabbit and the popular branzino (Mediterranean sea bass). One of the most notable aspects of Lavanda is the outstanding wine list. With more than 600 selections acquired from around the globe, the award-winning list showcases both big-name wineries and lesser-known boutique wineries, with options suitable to most budgets.
The Foundation for mind-being Research
Goal: Bring the study of consciousness to the mainstream
Who says visionary wisdom doesn't make the world a better place? In 1980, the Foundation for Mind-Being Research (FMBR) formed to assist in bringing the field of consciousness studies to the mainstream as a bona fide science. Headquartered in Los Altos, FMBR is a literal cross-pollination of folks from the areas of engineering, science, medicine, the humanities, the arts and alternative healing—all of whom are utilizing their view of reality, knowledge and method to forge new frontiers in their respective disciplines. The foundation continues to explore integrated models of consciousness through lectures, workshops, reports and research projects on subjects like quantum entanglement, the science of the absolute, the importance of imperfection, interdimensional communication and the mysteries of manifestation. The foundation begins its current season's worth of projects on Sept. 28 with a lecture by ophthalmologist, Dr. Carol Davis, who will discuss using the involuntary physiologic responses of the human eye to measure what is occurring in both our conscious and unconscious awareness.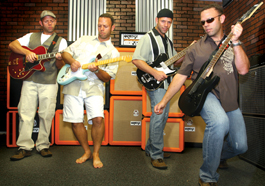 Darin Dixon can play these instruments, but not all at once.
Darin Dixon
Owner, The Music Tree
Goal: Promote the musical experience in South County
If you grew up in South County and played a musical instrument, you went to the Music Tree. In business since 1974, the Music Tree is a downtown Morgan Hill establishment that's a one-stop music shop for everything from amps, guitars and sheet music to rentals and repairs.
Since owner Darin Dixon took over operations three years ago, the Music Tree has also taken on an ambitiously progressive approach in establishing itself as a pillar of the South County music community.
Besides expanding its inventory and looking toward doubling its floor space, Dixon has also made it a major priority for the Music Tree to back young musicians in the area, from marching band kids to teenage rock groups.
Along with promoting local rock shows and downtown events, they have a fully equipped in-store stage where bands can perform live. Also in the works is what Dixon calls a "Project Center," essentially a recording studio connected to the store where local independent bands and songwriters can record and mix their work with professional equipment.
The Music Tree also runs the music lesson program the Tree House, whose pupils do community outreach by performing at many yearly Morgan Hill festivities. What's more, Dixon says that they are developing a philanthropic program, in which music students will visit local retirement homes.
"We get out there and promote music in every way we can. From our standpoint, music is a fundamental part of life," said Dixon. "I've always known that I wanted to be in community relations and customer service, to be a valid asset to the community that I live in. This is a great way to combine my passion and my interests."
Good Karma
Goal: Give locals another reason to eat less—or no—meat
Sorry to break it to our fellow meat eaters, but we're messing up the planet. According to the U.N. Food and Agricultural Organization's November 2006 report "Livestock's Long Shadow—Environmental Issues and Options," eating meat does a lot more harm than just elevating your cholesterol.
Consider:
• Eight percent of greenhouse gas emissions come from livestock. That's more than transportation.
• Seventy percent of previously forested land in the Amazon was cleared for cattle pasture.
• Two-thirds of ammonia emissions, a significant cause of acid rain, comes from cattle.
• The world's largest source of water pollution is believed to be the livestock sector.
• These problems will get worse as meat production is expected to double by 2050.
How's that for heartburn?
Going cold turkey and giving up meat is hard. So why not make a change to just eat less meat? That's not so hard with San Jose's Good Karma Vegan Cafe. In addition to hosting live music and cool art installations, the hip South First Street vegan cafe offers great fake-meat entrees like pineapple "tuna," vegan meatballs and barbecue "chicken." Good, meat-free food that tastes good too? Now that's good karma.
Readers Survey winner: Best Vegetarian Overall
Community School of Music and the Arts
Goal: Make everyone an Artist
The Community School of Music and Arts (CSMA) began 40 years ago with startup capital of $150 and has now grown into our area's largest nonprofit provider of arts education programs, reaching more than 40,000 people of all ages, skill levels and economic means every year. Whether it's music performance, composition, new media, painting, programs for music in schools or more than 75 different camps, CSMA is a place for people of all ages who just want to express themselves. The school offers both simple and complex classes for a diverse range of folks from 1 to 92. Although it's been said, many times, many ways, art is for everyone.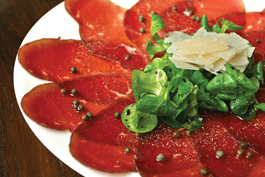 Tigelleria wants to change how we taste biodynamic cuisine.
Tigelleria Ristorante
Goal: Take Italian cuisine green
Go green, buy organic, save the planet, right? Those notions are all well and good, but when it comes to thinking about quality restaurant food, some people might think that organic, biodynamic and sustainable translate to flavorless, flavorless and flavorless. Tigelleria Ristorante in Campbell is working to prove that organic can be synonymous with delicious if it's done right. Touting itself as a cucina organica tipica Italiana, Tigelleria adheres firmly to most traditions of Italian cuisine, importing key ingredients and serving only organic when possible. Warm and stylish, the décor is tastefully vibrant, with classical frescoes, a few fresh, art deco influences and walls bedecked with bottles of Italian and California wines. The mildly intimate ambience is enhanced by showings of silent Italian films by the bar, making this the kind of place to impress a date with your eye for low-pressure class. The blissful menu of mostly organic Italian- and Mediterranean-inspired fare boasts fine cheeses, cured Italian meats, piping-hot flat breads and savory meat and pasta entrees. They also do vegan and vegetarian dishes that will knock the socks off of even the most adamant butter-loving carnivores. Bringing the idea of eco-conscious change into fine dining, Tigelleria uses 100 percent recycled paper products, tankless water heaters, detergents not tested on animals and only Energy Star–rated appliances.
Send a letter to the editor about this story.