09.23.09
home | metro silicon valley index | features | silicon valley | best of silicon valley 2009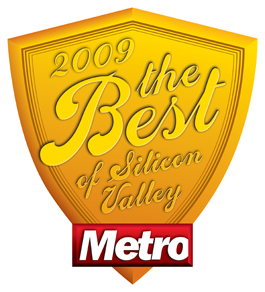 Best Of Silicon Valley 2009
Intro
By Dan Pulcrano
CAMOUFLAGED by freeway ramps, industrial parks and quiet neighborhoods, Silicon Valley's secrets have remained as safe as the PGP-encrypted source code for a search engine algorithm.
Who knew that beneath its Mayberry facade, perfect weather and high academic test scores lay a trove of authentic Korean froyo, ukulele shops, quirky dive bars and boutique cupcake bakeries? Who would have guessed that Iggy Pop's Stooges would have picked a club here to come out of retirement after 30 years?
There's obviously more to Silicon Valley than meets the MRI. Other parts of the world have tried to copy Silicon Valley, to decode its social genome, without much success. It's the same way with Metro's Best of Silicon Valley issue ...
Metro has been chronicling the valley's shopping centers and side streets for 23 years now, probing the valley's depths for the newest Asian design trend or the Monterey Corridor key shop that time forgot and which still stacks its inventory ceiling-high in beer cartons. There's a reason we tolerate the stock backdaters and slow-moving minivans in the left lane. Silicon Valley is beyond cool.
So, as we compile this latest edition in the last year of the first decade of the one new century we'll know in the only lifetime we can count on, a silver lining appears out of the past year's economic crisis. The big-firm layoffs have unleashed talents and experiences that will never return to the corporate sector. And the downsized are opening small businesses that will contribute further to the valley's richness and texture.
In this 23rd Best of Silicon Valley, readers will find a document that pays tribute to almost 300 local businesses that have hung in there through economic turbulence and adversity. Many are even thriving. We salute people who put the keys in locks of the doors to their businesses each morning and who invite us in to share something we need, want or never knew existed.
Best of Silicon Valley 2009
Short List | Survivors
Arts & Culture
Food & Drink
Love & Romance
Music & Nightlife
Shopping & Services
Send a letter to the editor about this story.