10.03.07
home | metro silicon valley index | kids
Events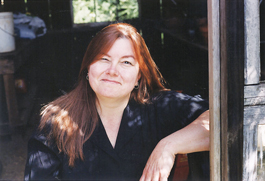 STORYTELLER
: The royals come out to play at the annual Northern California Renaissance Faire, which runs every weekend through Oct. 14 at Casa de Fruta in Hollister.
"TWO OR THREE things I know for sure," Dorothy Allison once wrote, "and one is that I would rather go naked than wear the coat the world has made for me." Who can blame her? Born into rural poverty to an unwed 15-year-old mother, Allison grew up by the flint of her own will. Since 1983, when she published The Women Who Hate Me, the South Carolina–born writer has developed into a raw and unabashed storyteller. Her 1992 National Book Award finalist, Bastard Out of Carolina, turned the stereotypes of rural poverty inside out. Cavedweller (1998), was a New York Times bestseller. Now she is working on a new novel, She Who, now almost 10 years in the making. She's a Baptist, so chances are it'll burn the house down. She appears Wednesday (Oct. 3) in two events sponsored by the Center for Literary Arts at SJSU.
DOROTHY ALLISON takes part in a Q&A and booksigning on Wednesday (Oct. 3) at Martin Luther King Jr. Library, Second Floor, Rooms 225–229, San Jose. At 7:30pm, she gives a reading in the Music Concert Hall at San Jose State University. The events are free. (408.924.4480)

Send a letter to the editor about this story.