12.31.08
home | metro silicon valley index | features | silicon valley | feature story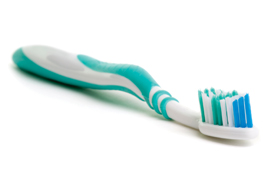 The Year in Reviews
Save the Earth. Shut Your Tap
In January, San Jose Mayor Chuck Reed unveiled an ambitious agenda to make San Jose a green city. However, since the municipal government has no money to pay for anything other than washing the new City Hall's 70,000 square feet of eco-friendly windows, the program will rely on the voluntary good intentions of San Jose's socially aware citizenry. The centerpiece of the mayor's bold program called on citizens to recycle all newspaper, glass, plastic and aluminum used at home. In an even more controversial request, the mayor implored San Jose residents to turn off the faucet while brushing their teeth.
Welcome to San Jose. Now Lie Face-Down on the Sidewalk
The San Jose Police Department was forced to start supplying its officers in the downtown Entertainment Zone with Breathalyzer devices after it was revealed that the people they were arresting for being "drunk in public" were not actually drunks. Frequently, nightclub patrons were cited for talking back to officers in what is described as an "attitude arrest." More often than not, those arrested under penal code 647 (f) were Latinos. With the new test equipment, the officers will be able to tell immediately the difference between a drunk and a Latino.
The Blacks Stop Here
While San Jose police cracked down on Hispanics, Palo Alto Police Chief Lynne Johnson decided that her department would stop African Americans "to find out who they are." Residents didn't take to kindly to this friendly comment and sent her packing. The Palo Alto Police Department had already been accused of stopping black people more than others, so saying this on TV probably wasn't the brightest idea Johnson ever had.
I Used to Have a Job
The San Jose area's unemployment rate rose to 7.2 percent in November as the number of employed non-farmworkers slipped by 4,300 over the past year.
Bus Drivers Get Raises
Those who did still have jobs wanted more money. The union that represents 1,400 Santa Clara Valley bus and light rail workers threatened to strike in August. The shutdown of the regional transit system, however, was averted when VTA approved a 7.5 percent pay boost in October. VTA also counted a 12 percent jump in bus and rail ridership in October compared with the same month last year.
Homes Lose a Fifth of Their Value ...
[Marker]
San Jose metropolitan area home values dropped almost 20 percent since peaking at $764,865 in 2005, according to the real estate site Zillow.com. The majority of that drop—15 percent—occurred in the past 12 months. The decline is steeper than the national average decline of 12.8 percent, and is steepest among homes costing less than a half-million, which lost more than a quarter of their value.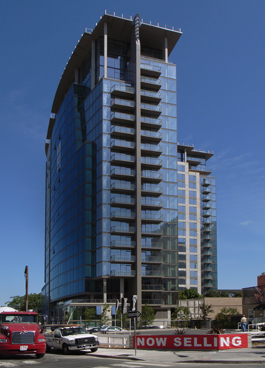 ... But Still Cost Too Much
Despite the fact that their homes may be worth less than their mortgages, Silicon Valley residents can take comfort in the fact that they are still living in the most expensive homes in the United States. This according to the National Association of Realtors, which placed the median price of a home here at $755,000.
A 10-Letter Word That Means 'Word Game'
Faced with an angry backlash by Facebook users, toy giant Hasbro dropped its lawsuit against the India-based developer of the online word game Scrabulous. RJ Softwares made some changes that differentiated their copycat game from the Scrabble board game.
Greener Greens in South County
Morgan Hill asked the developers of American Institute of Mathematics' 18-hole golf course to pay the city's legal costs should the state of California decided that the course runs afoul of environmental regulations. Problem is, the city itself previously issued permits for the course's construction. And city officials concede that leaving it the way it is will create further economic damage than allowing the project to proceed.
Representatives of the institute denied that their golf greens were eco-unfriendly, pointing out that grass purifies the groundwater better than a Brita, and the supposedly endangered red-legged frogs, ground squirrels and tiger salamanders were actually taking up golf lessons and enjoying the clubhouse.
Silicon Valley's New New Whipping Boy
Poor Jerry Yang (below) has had a tough year. It seems like he's received almost as much scorn as the guy who convinced the McCain campaign to take a chance on a little ol' governor from Alaska. In his official quitting statement, Yang wrote tenderly that he "will always bleed purple." Truth is, Yang's loyalty to Yahoo! has never been in question. But the company had been bleeding green for quite a long time.
With Microsoft CEO Steve Ballmer primed for another headlining couch-jumping session on the Consumer Electronics Show stage next month, it's ironic that Yang has been portrayed as a failure for making his investors millions, not trillions. Perhaps Yang's most questionable decision was attending the annual Yahoo! holiday party this month, held just a few short days before the company announced massive layoffs.
Et Tu, Brutalist?
The San Jose McEnery Convention Center is in dire need of expansion, and any rational scheme to do that must include leveling the fortress of concrete on San Carlos Street where the main library used to be.
Local historical preservationists, with whom we usually agree, took an extreme position, insisting that the old library building must be saved. They claimed that the structure was a "unique example of local institutional Brutalist design within the late-Modern architectural movement; with expressive, rough-textured concrete, boldly sculptural forms and classically referential elements such as archways and tile bulkheads."
Aside from the fact that it's an absolute eyesore and a prime example of bad architecture that nobody would miss, nothing of historical value ever took place in that building. Luckily, the city won.
Pass-the-Buck-Chuck
Following up on his nonendorsement in the presidential election, Mayor Reed boldly ducked the Proposition 8 gay-marriage issue. Reed, a conservative Democrat, has said in the past that he doesn't support gay marriage. But when push came to shove and the Bay Area media shined kleig lights in Reed's face, he dodged the question, saying something lame like he will only take positions on issues that are pertinent to the city of San Jose. Obviously, there are no gay men or lesbians in San Jose.
Porn-boy Pete
San Jose's most fiscally conservative councilmember asked the city to spend money on porn filtering in the city's libraries. Pete Constant (left), the council's lone Republican, hasn't formally introduced the plan just yet—he is still crunching the numbers. But head librarian Jane Light (who fought this same battle 10 years ago) has hinted at the high cost. It would be a sad day if the city cut children's reading clubs to pay for porn filters.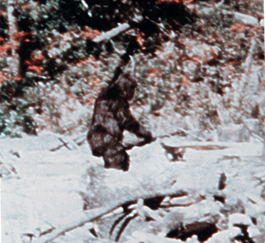 Low-Tech Bigfoot Hoax Goes Global
The discovery of a 7-foot-7-inch-tall Bigfoot  corpse was announced by three men in Palo Alto who claimed to have the evidence in a freezer. The press conference drew international press attention. Days later, the hairy monster melted, revealing a rubber ape costume stuffed with possum roadkill. Georgians Rick Dyer and Matt Whitton admitted the hoax, calling it "a big joke." Whitton, however, may not have thought it was too funny when he was sacked as a police officer for telling fibs on national television.
Congress Rewrites Tillman Fictions
In July, the U.S. government finally came clean on the friendly-fire death in Afghanistan of San Jose hero Pat Tillman. A congressional committee reported on the cover-up related to Tillman's fratricide, which included the burning of his body armor. The task of debunking the "fictional accounts" of his death fabricated by the military was complicated by the memory lapses of former Secretary of Defense Donald Rumsfeld and other members of the military's senior command staff. "The pervasive lack of recollection and absence of specific information makes it impossible for the Committee to assign responsibility for the misinformation in Corporal Tillman's [death]," the report concluded. "It is clear, however, that the Defense Department did not meet its most basic obligations in sharing accurate information with the families and with the American public."
Sharks Fire Coach Ron Wilson for Insufficient Wins
With 206 victories in 385 regular-season games, Wilson was the winningest coach in the Sharks' history, garnering the team two Pacific Division titles, but that wasn't good enough. "We feel that this team is capable of achieving greater success," general manager Doug Wilson said in a statement. He was right: The Sharks began the 2008 season under their new coach, Todd McLellan, with the best start in NHL history.
Proof That Lasagna Tastes Better Than Pho
An initiative to rebrand part of San Jose's North 13th Street "Little Italy" lost some steam when former Councilman Frank Fiscalini suggested some other locations for the ethnic-themed district. Unlike the Little Saigon controversy, local Italians have no plans to launch a hunger strike.
SGI ... Remember Them?
Silicon Graphics Inc. of Sunnyvale announced in December that it would be cutting 225 jobs, 15 percent of its workforce. This was considered positive news since the announcement reminded everyone that the once high-flying company—which built and abandoned the buildings that now house the Googleplex and the Computer History Museum—is actually still in business.
Next, We'll Colonize the Moon
Google Inc. bought four more buildings in Mountain View in late 2008, adding a quarter-million feet of office space.
Dueling Grocers
Residents of downtown San Jose and the city's Alameda district celebrated the announcement last year that Whole Foods would open a 44,000-square-foot store this year at the corner of The Alameda and Stockton Avenue. Their joy was short-lived. In August, the San Jose Business Journal reported that the plans were being scaled back to a 34,000-square-foot store and delayed until 2010. Safeway wasted no time in jumping into the downtown grocery fray, winning City Council approval to sell liquor at a prospective urban store inside the "88" condos at Third and San Fernando streets.
Journalists Exit the Area and the Profession
In January, Carole Leigh Hutton left the Mercury News to join United Way after only nine months as executive editor. Bay Area group CEO George Riggs left "to pursue other interests." Merc publisher Jeff Kiel stayed less than six months in the position he was named to in August, and wound up working for a solar company. In November, Mercury News managing editor David Satterfield, the senior survivor of the pre–Dean Singleton era, left for a public relations job. Meanwhile, longtime San Jose Business Journal reporter Tim Roberts moved to El Paso, Texas, to take a job with a business publication there. And, in December, former San Jose Business Journal editor John Bowman announced on his blog: "I'm not a journalist anymore; I'm a Realtor."
MediaNews: Our Competition Owns Us
In December, Moody's Investors Services warned that the Denver-based MediaNews Group was in "substantial risk" of default on its debt. Its debt-to-EBITDA ratio of more than 8-1 is close to what the Tribune Co. reported when it filed for Chapter 11 bankruptcy protection. MediaNews tried to put a positive spin on the announcement. "All newspaper companies are facing credit downgrades and MediaNews Group is no exception," the company said in a statement, which also pointed out that unlike Tribune's, much of MediaNews' debt is held by the only competitor to its ownership of every daily in the Bay Area: San Francisco Chronicle owner Hearst Corporation.  
And, Just in Case Some Newspapers Survive
San Jose's redevelopment agency pushed ahead with a plan to outlaw freestanding news racks in the downtown. The proposed ordinance will require publications to distribute only in pedestal-mounted racks in a uniform color scheme.
The News Gets Worse
The county coroner's office reported that 55 homeless people died this year—more than ever before in Santa Clara County. Forty-one of them died on the streets.
Tased and Confused
Twenty-six-year-old Edwin Rodriguez died in December after Campbell Police officer Gary Berg used a Taser on him. Santa Clara County sheriff's deputies had responded to a report of a disturbance from the Valley Medical Center campus. 
Two days earlier, San Jose city officials announced that they would pay $70,000 to the wife and child of a 38-year-old Jose Rios, who died of a heart attack in 2005 after a police tasing. Rios' chronic cocaine use and the Police Department's use of pepper spray appear to have contributed to the death of the 350-pound man, but City Attorney Rick Doyle recommended the payout "because of the risks and costs inherent in litigation."
It's Not Safe if You Were One of the 500
Although the violent crime rate fell in the nation and the Bay Area, the Silicon Valley cities of San Jose, Santa Clara and Fremont reported increased criminal violence in 2007, according to FBI stats. Embarrassingly, New York Mayor Michael Bloomberg bragged that New York City had "fewer than 500 murders last year" in claiming the title of America's safest big city, an honor that once belonged to San Jose.
We May Be More Violent, But We're Clean
Forbes magazine named San Jose the country's 10th cleanest city in its 2008 America's Cleanest Cities list. The annual report cited San Jose's water quality, cleanliness and low air pollution levels.
And We're Green!
San Jose ranks seventh among America's 100 biggest cities for having a small carbon footprint, a Brookings Institution study released in May announced.
Chill Bill
As Obama's lead grew in March, Hillary Clinton dispatched her husband to San Jose in the face of a mounting chorus of calls for her to quit the race in the name of party unity. "We are going to win this election if we just chill out and let everybody have their say," Bill Clinton told Democrats at the party's state convention here as he attempted to charm uncommitted superdelegates into his wife's camp.
He'll Eat Bigfoot Next
In July, hot dog eater Joey Chestnut snarfed down 64 wieners to maintain his crown in Coney Island, rebuffing a close challenge from cow-brain-eating champion Takeru Kobayashi of Japan. The SJSU educated competitive eater first made a name for himself in the 2005 deep-fried asparagus eating championship.
Right Back Where I Started From
Termed out as a county supervisor and unsuccessful in his bid to unseat County Assessor Larry Stone, Pete McHugh (below) returned to the Milpitas City Council.
Things Money Can't Buy
Despite spending $641,313, almost twice as much as his opponent, Santa Clara Councilman Dominic J. Caserta (above) lost to Paul Fong by more than eight points in the June primary contest in the 22nd Assembly District.
Baghdad Calling
Sunnyvale Councilman Otto Lee made it to the primary in his bid to become a county supervisor, but was overtaken by San Jose Vice Mayor Dave Cortese (above, left). In December, Lee got word that he would be sent to Iraq. An intellectual property attorney, Lee is a U.S. Navy reservist.
Blue Cube Auto Mall
A satellite monitoring facility so sensitive it was considered ground zero for a Soviet nuclear attack during the Cold War will face an anticlimactic end. A Sunnyvale citizens advisory panel recommended in August that Onizuka Air Force Station, better known as the "Blue Cube," become the Onizuka Auto Mall after its planned 2011 closure.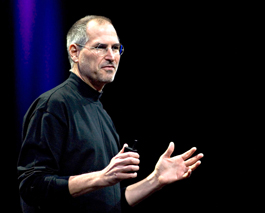 Fur Sure
Apple Computer rejected an iPhone app incorporating the text of David Carnoy's book Knife Music because the sentence "Fuck me like you mean it" constitutes "objectionable content." Apple, however, has no issue with Nine Inch Nails' "Closer to God" (even offering a free preview on its iTunes site) even though it contains the famous lyric "I want to fuck you like an animal." Obviously animal-style sex is less objectionable than the meaningful variety. Carnoy's book can be purchased at Amazon.com.
Apple Peels Off
What happens to a cult when the cult leader decides he doesn't really feel like showing up to bask in the adulation of his acolytes? Cupertino's Apple Computers announced on Dec. 17 that Steve Jobs won't appear at January's annual Macworld convention, breaking with tradition and breaking the hearts of Mac-ites everywhere. Instead, Apple will send a marketing VP (Philip Schiller, not exactly a household name), and in 2010 the company won't participate at all in the convention devoted to exalting its products and its philosophy.
No Administrator Left Behind
The Alum Rock Union School District, not to be outdone by the skyful of golden parachutes seen over Wall Street, handed out a tidy $300,000 to departing Superintendent Norma Martinez.
Meanwhile, the district, not yet finished making unwanted headlines, just reluctantly seated new member Dolores Marquez, pending further legal action. Eased out of her district job of 30 years because she didn't get along with Martinez, Marquez was barred from setting foot on school property or talking to school officials.
The Day the Musicals Died
After almost three-quarters of a century, American Musical Theatre of San Jose suddenly shut its doors on Dec. 1 and headed for bankruptcy court. A three-way cross-country deal to reanimate the corpse of Disney's Tarzan musical had slipped off the vine when Atlanta's Theater of the Stars pulled the plug on the production without warning its partners. The resulting loss in ticket sales was enough to sink a ship that was already listing from the need to ask the city of San Jose for a million-dollar bailout two years ago.
AMT's CFO, Robert Nazarenus (right), generously assigned responsibility for the business failure, blaming it on "the wanton actions of another theater company."
Gilroy Sunnier Than San Jose
The effort to pass a Sunshine Ordinance in San Jose went into its third year, with some of the committee's transparency recommendations being struck down by the city's Rules and "Open Government" Committee before they even made it to council. The process has gone on so long that the ranks of the Sunshine Reform Task Force have thinned due to career changes and deaths. Among the resignations: Blanca Alvarado, Karl Hoffower , Clark Williams, Phaedra Ellis Lamkins and Margie Matthews. Mercury News executive editor Susan Goldberg, a task force member, moved to Cleveland. And SRTF member Brenda Otey died after a long illness in September. Meanwhile, the city of Berkeley started public hearings on its sunshine ordinance, and the City of Gilroy's council managed to unanimously pass a sunshine ordinance after a year-long effort. The Gilroy ordinance went into effect this month.
Vista This Finger
San Jose resident Terri Balandra mobilized her neighborhood when Roem Development erected a new fence along the property lines separating Roem's new housing project and its neighbors' back yards. Even though the redwood fence was an aesthetic improvement over the ramshackle mishmash that previously defined the border, a few residents lost some footage from what they thought had been their yards. The developers named the project "Vista," a clipped form of one rejected name: Vista Balandra.
Don't Mess With Jim
The chic new Oaxacan-style restaurant Mezcal enjoyed a quiet opening in November, with local celebrities like City Councilman Pierluigi Oliverio and columnist Sal Pizarro munching fried grasshoppers at the tequila bar. One uninvited guest, an inspector with the city's Code Enforcement division, picked a particularly inauspicious time to prowl for violations. Contractor James Salata jumped up from the opening night dinner with structural engineer Mark Cardoza and told the poorly mannered inspector to get lost, which he did.
Things Change Fast
"There is no visible impact of any significance on the technology community or the community of venture-backed companies in the United States," declared Ken Wilcox, the chief executive of SVB Financial Group, the parent of Silicon Valley Bank, in September in a New York Times blog headlined, "Silicon Valley Barely Touched by Financial Crisis." Less than two weeks later, Wilcox got his picture in The New York Times next to the headline, "Credit Crisis Spreads a Pall Over Silicon Valley.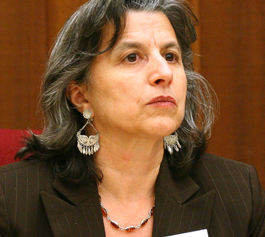 Who Needs Oversight?
Barbara Attard ended her career as San Jose's independent police auditor by—that's right!—actually doing her job. When she suggested her office should have the power to review police investigations, the City Council responded by terminating her contract in October.
Disappearing Act
Deposed Hewlett-Packard CEO Carly Fiorina (above) was a rising star with the John McCain campaign until she put a stiletto heel in her mouth on national TV. "I don't think John McCain could run a major corporation," she propounded during an interview about Sarah Palin's qualifications. "I don't think Barack Obama could run a major corporation. I don't think Joe Biden could run a major corporation." A furious McCain, whose hearing aid caught only the first part, banished Fiorina from media interviews.  
Memo to Criminals: Clear Your Cache
The murder of Los Gatos restaurateur Mark Achilli was solved in part because his alleged killers, not a terribly bright bunch, failed to realize that call records and triangulation of their movements when carrying cell phones would pinpoint their trips from LA to the Bay Area around the time of the killing. Police also found a search trail on a computer browser, which had called up a photo of Achilli on Metro's Metroactive.com website. Alleged accomplice Daniel Chaidez claimed that he had gone to the site to read about the restaurant's menu and pass the information on to a friend. In addition, police found a web-generated map at the death scene detailing directions from Southern California to Achilli's condo.
Holy Toledo, Carly!
Had the wacky McCain campaign broken its pattern of skipping due diligence on its recruitees, it might have known that Fiorina was not exactly commerce secretary material. "What a blind spot this is in the McCain campaign to have elevated her stature and centrality in this way," Yale School of Management's Jeffery Sonnenfeld told The New York Times. "You couldn't pick a worse, non-imprisoned C.E.O. to be your standard-bearer." Fiorina is well known locally for mismanaging one of Silicon Valley's legendary companies, laying off 20,000 of its employees and then parachuting out to the tune of a golden $42 million. Other than her quote about who wasn't qualified to run a company, her most memorable contribution was singing, at McCain's request, "We're strong for Toledo," a century-old song that goes, "The girls are the fairest. The boys are the squarest."
Market Forces
In a year when most developers shelved ambitious plans, a group including developer Barry Swenson and former Mayor Tom McEnery convinced the council to provide $6 million in public funding to convert the north end of San Pedro Square into an outdoor marketplace. It wasn't an easy road, though. Taste nightclub closed due to a real estate transaction related to the project, and another club, Sabor, successfully fended off an attempt to force it out when Superior Court Judge James Emerson issued a Temporary Restraining Order preventing the city from pulling the club's entertainment permit. Then, some anonymous parties hired one of the most expensive lawyers in town, James McManis, to draft a complaint to the city's elections commission ratting out McEnery, a frequent critic of lobbyist influence at City Hall, for neglecting to report all of his contacts with city officials, as is required under the city's lobbying ordinance.
Power Seller
John McCain continued his string of gaffes this morning by claiming that Meg Whitman (above), a national co-chair for his campaign and potential pick for treasury secretary, had "founded" eBay. The company was actually started three years before Whitman arrived by Pierre Omidyar, a Barack Obama supporter. McCain flattered the wealthy exec and fundraiser by mentioning her as a possible commerce or treasury secretary—or vice president. That last spot went to a better public speaker, however. When Whitman read her 10-minute speech off the teleprompter at the Republican National Conventions, crowd shots showed people ignoring her and chatting away. Even her mother looked bored. "I have not seen a speech like this since speech class in my junior year in high school," one viewer blogged. Whitman now wants to run for California governor, we hear.
Red Hot or Not
The most bizarre show of the year was Dave Navarro's performance at Club Vivid, a short acoustic set with a dancing rapper that didn't seem to go anywhere, other than back to Navarro's dressing room, to which a parade of willing females made a beeline.
Yardstick of Change
No surer sign that this was a year of "Change" was illustrated in the recent discovery a century old San Jose business, Southern Lumber, no longer gives away wooden yardsticks. Gone the way of promotional quilted potholders and wallet calendar cards, the three-foot measuring sticks can no longer be given away because "the vendor went out of business on us," a wood miller said between tugs on a radial saw.
Send a letter to the editor about this story.