Arts
Art At The End Of The World
Get crafty and survive the apocalypse at Montalvo Art Center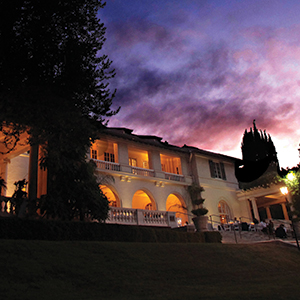 While fine arts typically take center stage at the Montalvo Arts Center, the villa's newest event in its Summer Nights series is all about getting down and dirty with survival tactics.
ARTpocalypse Now follows the narrative of a world where machines have taken over and personal technological devices are no longer functional. That means no phones, no laptops, no tablets and no internet connection to cushion the challenges of everyday life. While such a world may seem barren and even impossible to inhabit for those generations who grew up knowing only the miraculous conveniences of a completely web-connected world, ARTpocalypse is here to remind folks that between a rock and a hard place, good old creative thinking can still yield solutions.
"We live in the Silicon Valley, the heart of technology in the U.S., so I think that it makes sense to theme it off of that," said Laura Amador, education coordinator at Montalvo. "Technology is usually here to help us, but what if it went the other way?"
Stephen Hawking and Elon Musk have seriously advocated for taking precautionary measures against a machine uprising. Whether you put any stock in such apocalyptic visions, it's better—and fun—to be prepared.
During ARTpocalypse, participants will split into groups of four or five and hike through the sprawling Montalvo Arts Center grounds, navigating their way sans GPS through a variety of stations that address different survival scenarios. Local artist Marvin Garcia helped design the challenges, wherein creative thinking and artistic skill are intrinsic to survival. "A lot of the time, art comes into our lives and can be useful in more ways than we think," Amador says.
Whether it be weaving a vessel to carry food, camouflaging with bodypaint or sculpting a barrier to hide from spying drones, each activity calls attention to the age-old marriage of art making and practicality. Smartphones will be taken away at the onset, so every task must be achieved without the help of a how-to YouTube video.
The hands-on event is the first of its kind at the Montalvo Arts Center. Participants must be at least 18 years old. While flower arrangement and wine tasting are romantic, they won't save you when the world ends and robots take over. But ARTpocalypse might.
ARTpocalypse Now!
Jul 18, 5pm, $45
Montalvo Arts Center, Saratoga
montalvoarts.org