Arts
Jeff Chang: 'We Gon' Be Alright'
Hip-hop historian talks his new collection of essays at Kepler's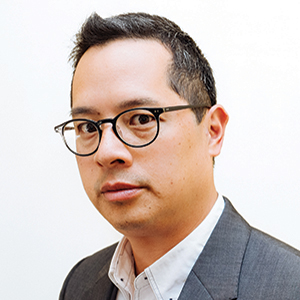 Last year, at the end of a Black Lives Matter protest in Cleveland, police arrested a 14-year-old African American, then pepper-sprayed the crowd that refused to let the officers leave. In response, the crowd erupted in chants of "We Gon' Be Alright," the hook to an activist anthem by Compton-bred emcee Kendrick Lamar. UC-Davis grad and hip-hop historian Jeff Chang used that chant to title a series of essays which examine America's history of racial prejudice in a meaningful and productive way.
"I hope the book will help people turn down the volume a little bit and to try to have these conversations based on fact," he says. "As opposed to 'I feel this way, you feel this way, my feeling is just as good as your feeling.' Well, no. My feelings are rooted in a different reality than yours are. And so let's talk about that. A lot of the debates we're having now are not rooted in hard realities."
In his book, Chang focuses on the overlooked issue of resegregation—the phenomenon of wealthy, mostly white gentrifiers pushing lower-income people of color from newly trendy, inner-city neighborhoods into formerly white rural communities and suburbs, like Ferguson, Missouri. Today, many Americans live in homogenous enclaves, which only stifle cross-racial contact and understanding. But this process also captures our national interconnectedness, even if white communities are just now feeling the impact of drug addiction, deindustrialization and an increasingly militarized police.
"All of this stuff has been happening in communities of color for years," he says. "People who are poor, who are women, who are of color, who are queer, these are folks who feel things first and most. If you don't go to the root of it, then you have an analysis that doesn't allow us to move past just putting a bandaid on the situation. We're actually not fighting the full fight. We're getting set up to fight each other."
Chang, an Asian American, also devotes a chapter to wrangling with how his own identity fits into the debate. He thinks non-black people must educate themselves, confront any implicit or explicit biases and join the push for racial equality.
"People can change. People do change," he says. "And if you're made more aware of the problem, then you can empower yourself to be a part of that change for the better. I'm not naive about [self-interest], but I think that if you give people a chance to be their better selves, they can, and often do, rise to the occasion."
We Gon' Be Alright: Notes on Race and Resegregation
Sep 13, 7:30pm, Free
Kepler's Books, Menlo Park