Arts
Jose Vargas: 'Whiteness
is a Construction'
The Pulitzer-winning journalist-turned-activist speaks at MACLA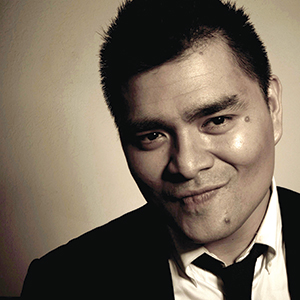 During the production of his first film, Jose Antonio Vargas came to the conclusion that a large segment of the population had no idea who they were.
An undocumented immigrant of Filipino descent, Vargas is hyperaware of his own heritage—as is much of the United States. The Pulitzer Prize-winning journalist made waves in 2011 after penning an essay for The New York Times Magazine, in which he publicly declared his undocumented status. That same year he founded Define American, a nonprofit organization that works to raise awareness of immigration issues in the U.S.
Vargas, who participates in a group discussion on racial equality at MACLA this week, says he realized in those years that the group he hoped to reach with Documented—namely white Americans—were woefully ill-equipped to even think about the immigration issue, because they lacked the language to do so, and because most are so disconnected from their own immigrant past.
"When you ask white people to explain themselves, they have no idea how to do it," he says. It's a fact that is made painfully clear in Vargas' follow-up to Documented, the MTV special White People. In clips from the program, we see a litany of young, white Americans who are uncomfortable talking about race, and who seem to know little or nothing of their European ancestry. When asked, "Where are you from?" many of the people interviewed for White People would give Vargas answers like, "I would just consider myself white" and "white is the default—it's the default race."
What too few realize, Vargas says, is that whiteness is a construction inexorably linked to immigration. "When Europeans came to the U.S., they weren't 'white,'" he observes. "They became 'white' when they came here." With his new non-profit, EmergingUS.com, Vargas hopes to drill down further into this issue by asking, "In a country that is being remade by immigration, what is the emerging American identity?" At MACLA, Vargas will be one of many on a panel engaging in "A Conversation on Resegregation + the Movement for Racial Justice Now." Moderated by KQED's Queena Kim, the discussion is connected to a new book by Jeff Chang, titled We Gon' Be Alright: Notes on Race & Resegregation. Chang spoke with Metro about his book back in September.
A Conversation on Resegregation + The Movement for Racial Justice
Oct 27, $5-$20
MACLA, San Jose