Arts
Neil Gaiman talks myth and memory at Stanford
Author strikes up a conversation at Bing Concert Hall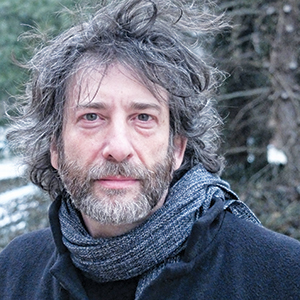 Early on in his 2013 novel, The Ocean at the End of the Lane, Neil Gaiman's unnamed narrator lets loose a thought that nearly sums up the author's entire body of work:
"I liked myths. They weren't adult stories and they weren't children's stories. They were better than that. They just were."
This week, Gaiman comes to Stanford's Bing Concert Hall for an event billed as Neil Gaiman in Conversation. There, the author plans to share some of his recent work and discuss the importance of myth. It's an appropriate topic for an author who has made a career out of writing mythic tales—stories not necessarily for adults or for kids, but which hover in the netherworld between.
In Coraline, a young girl finds a passageway in her new home that leads to an alternate version of the house, complete with an "Other Mother" and "Other Father." In Neverwhere, a young man in London saves a woman named "Door"—and soon becomes invisible. And in The Ocean at the End of the Lane, a man attending a funeral suddenly recalls the otherworldly events of his youth, when objects materialized out of dreams, and the tissue of another reality was visible just down a country road.
With over 38 published books, Gaiman's writing has spanned genres, mediums and topics. But for many, the greatest work of his career remains one of his first: the 75-issue run of DC's The Sandman. Beginning in 1989, Sandman was notable for its literary tone and profound scope as much as it was for its forward-thinking depiction of women, queer, transgender and gender-fluid characters. Long before either the #MeToo movement or recent conversations around gender-fluidity, Gaiman presented desire as androgynous, treated queer lives as visible and normal, and made one his most heartfelt and complex characters a trans woman. Read today, Sandman still feels ahead of its time, despite being almost 30 years old.
There is no definitive book or movie tie-in for Gaiman's appearance at Stanford this week, though that hardly matters. At the moment, two of his books are being adapted for television shows (American Gods by Starz, and Good Omens by Amazon), and has recently had a third film adaptation (2017's How To Talk To Girls At Parties). Rather, this is an opportunity for the South Bay to hear from one of this generation's most influential writers, talking about the things that influence him. And it's sure to be mythic.
Neil Gaiman in Conversation
Nov 15, 8pm
Bing Concert Hall, Stanford
live.stanford.edu