Arts
Silicon Valley Open Studios
Shares Art With Local Community
The 30th annual SVOS, has artists opening up their homes and studios to art lovers.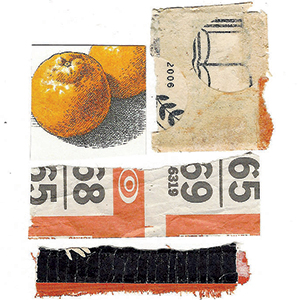 For 30 years, Silicon Valley Open Studios has connected South Bay and Peninsula artists with members of the communities where they create.
Next month's three-weekend event features more than 350 artists working in just about every medium imaginable: watercolor and oil paint; mixed-media, jewelry and assemblage; mosaic and glass; sculpture and woodworking; and photography.
StartedLaunched in 1986, the event coordinates with artists who voluntarily open their studios to art patrons, collectors and anyone who is interested. It gives art lovers the chance to meet with artists working in their own backyards and gain an understanding of the artistic process. Many of the exhibitors show their work in the very studios where they create, and sometimes those studios are located at the artist's home, which makes for an even more intimate experience.
SVOS has continued to grow over the years, as veteran artists continue to participate and new artists join the ranks. This year it will stretch from Gilroy to Burlingame, with more than 150 studio spaces and galleries open to the public.
'The fact that this event has lasted for 30 years is a testament to its popularity,' says Mel Thomsen, executive director of SVOS. 'In fact, SVOS grows bigger every year because visitors enjoy interacting with the artists and seeing a lot of their work at one time. The event also provides an easy, cost-effective way for art enthusiasts to start an art collection.'
One of the goals of SVOS, a non-profit organization, is to help budding artists attain exposure—both from the public and from art professionals. 'Owners and curators of many of Silicon Valley's finest galleries and museums attend SVOS, looking for new talent,' Thomsen says.
James Arakaki is one of the artists participating in SVOS for the first time. The Campbell artist is an industrial designer and photographer by trade. He's created everything from company logos to bank card readers. Even his art has a utilitarian streak, which makes sense considering his father taught him the basics of drafting. He also fashions guitars and other stringed folk instruments out of wooden cigar boxes. As one would expect from a draftsman, all his work features smooth, precise lines.
Kerith Lisi is also a first-year exhibitor. She uses collage as a way of paying attention to the little things. Pasting together scraps of print media—snippets of text and photographs from magazines, title pages of novels, and even yellowing, age-worn blank pages from the back of books—the Redwood City artist turns ephemera into something more permanent. 'I layer old with new,' she writes on her website, 'imbuing each piece with a sense of time and history to tell a new story.'
Photographer Stephen Toll captures arresting images of the natural world. He spends much of his time traveling and documenting his trips with snapshots of wildlife, landscapes and close-up abstractions. His goal, he says, is to enable others to see and enjoy the world as he does. 'I seek to capture images that speak to the viewer—that evoke the feeling of a scene the way it spoke to me.'
Veteran exhibitors also continue to participate in SVOS. Palo Alto artist Martha Castillo has been a part of Silicon Valley Open Studios for 18 years. She makes clay monotypes, which evoke the rustic charm of architectural decay. Using layers of texture and color, she creates non-representational abstractions—allowing the viewer to create meaning, or simply appreciate their rugged beauty.
Weekend 1 of SVOS runs from May 7-8 and features artists exhibiting in Campbell, Cupertino, Gilroy, Los Altos, Los Altos Hills, Los Gatos, Morgan Hill, Moss Beach, Mountain View, Palo Alto, San Jose, San Mateo, Saratoga and Stanford. For more information, go to [ http://www.svos.org ]www.svos.org.
Silicon Valley Open Studios
May 7-8, 14-15, 21-22
Valleywide