Arts
'The Things We Forget' Explores How Light And Color Affect Perception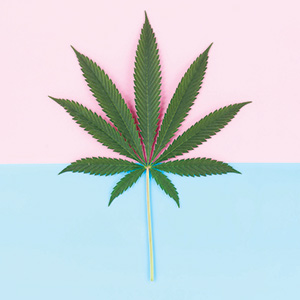 Empire Seven Studios' new show, "The Things We Forget," features two well-known artists with strong ties to the Bay Area exploring how light and color affect perception.
Artist and illustrator Jason Arnold lives and works in Santa Cruz, and Beau Roulette, artist and photographer, grew up in Los Gatos. The show presents the newest work from each artist in the shape of vibrant paintings that sometimes trick the eye, and bleak, but beautiful, photographs.
"I started taking pictures in high school," says Roulette, a photographer and artist. Under the tutelage of his brother's band's manager, Roulette was able to shoot major musical acts, such as Korn and Marilyn Manson while still a teenager. His brother, Drew Roulette, is bassist for the popular Los Gatos band, Dredg.
When his father died, Roulette took over the family car business in San Jose. And after nine years stewing in the corporate life, Roulette found a creative outlet taking photographs and creating designs for numerous music, skateboarding and snowboarding companies—including Nike, Adidas and RedBull.
Jason Arnold is an artist and illustrator whose work is characterized by a brilliant polish, but also an unnerving aesthetic, absurdity and crassness—full of exaggerated color and gesticulation. This is a true homecoming, as Arnold is not only a Bay Area native, but a graduate of San Jose City College. He also is a lead designer at The San Francisco Bay Guardian Newspaper.
Arnold's art is most recognizable on the many skateboards it adorns. He has contributed numerous and notable designs to Real Skateboards, Thrasher Magazine, Enjoi Skateboards and Spitfire Wheels. He was formerly a designer at NHS Skateboards in Santa Cruz.
"The Things We Forget" is a study of the way subtle shifts in the gradient of a color can create optical illusion and evoke emotion. With clean lines and bright colors, Arnold presents witty and edgy portraits of young women striking sardonic poses. Beau Roulette's contribution to the exhibit is a mixture of soft but striking studies in hue and contrast, which employ visual illusions—along with his bare, but hauntingly elegant photography.
"The colors will vibrate, especially if your eyes have a lack of cones or you're color blind," Roulette says regarding his diaphanous, optically-warped pieces. Subjects vary in the artists work, but a vibe both resplendent and somewhat dissociative is shared between Roulette and Arnold. Overall, "The Things We Forget" is a fascinating exploration of the relationship between light, color and the fusion of two very different aesthetics.
The Things We Forget
Jul 10-31, various times